Formula E: The Watch, the Team, the Car…
TAG HEUER FORMULA 1 AUTOMATICS: among the most ecological machines in the world.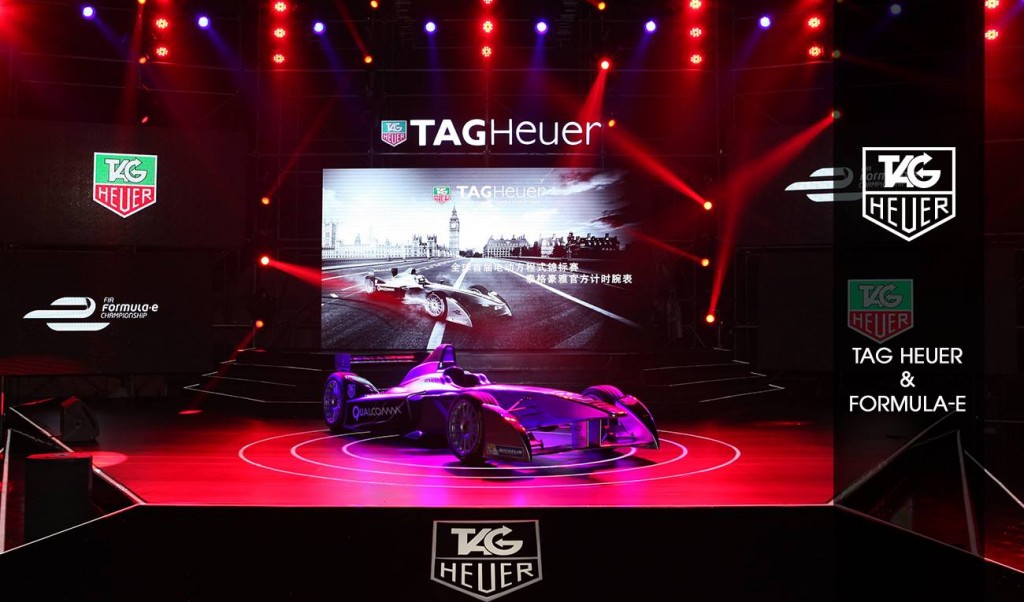 A king-sized VIP party in Beijing for TAG Heuer & Formula E marked the start of the 1st ever 100% electric racing championship. The battery-powered vehicle can accelerate from zero to 100 kmh in 3 seconds and reach maximum speeds of 225 km/h. Driven by the best drivers in Formula One, Champ Car and IndyCar, Formula E engines emit roars of 80 decibels, but not the slightest wisp of pollution. TAG HEUER, one of the leaders in prestigious and high-end chronographs, joined forces with the world's first-ever electric car open championship.
The event officially inaugurates the pioneering Swiss brand's latest adventure in motor-racing, which starts 13 September in Beijing, and closes 27 June, 2015 in London.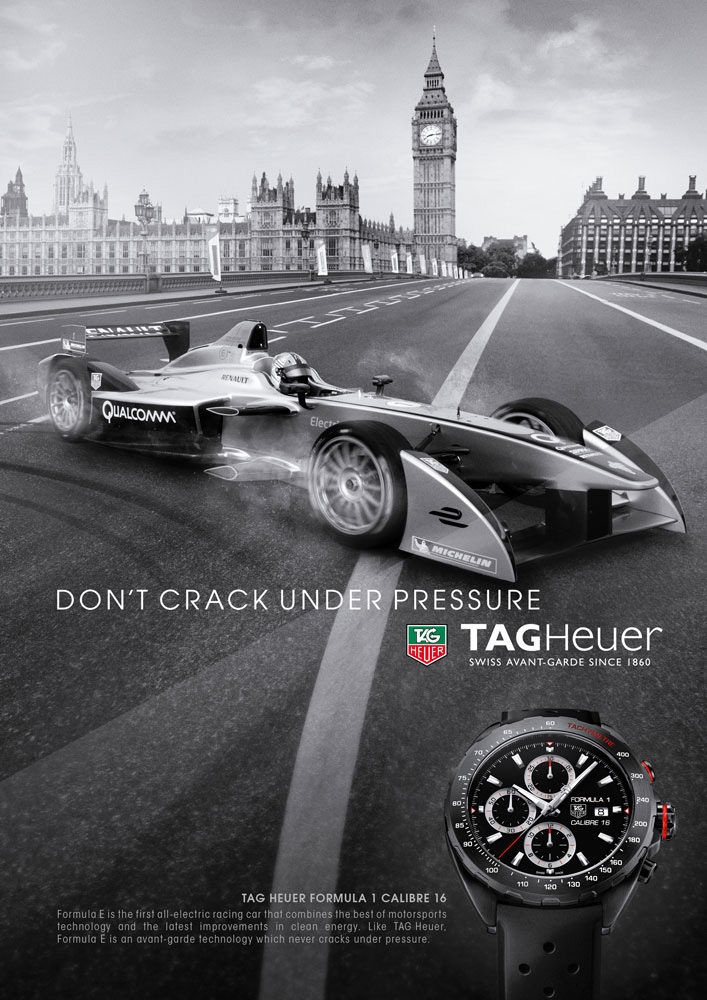 "Cars have fueled and inspired this brand since its earliest days," said Stéphane Linder. We invented the first dashboard counters back in 1911, partnered with Ferrari in Formula One in the 1970s, have been part of the most wining team in the sport, McLaren Mercedes, since 1985, and backed champions from Juan-Manuel Fangio in the 50s to Jenson Button and Stéphane Ogier in 2014. Now we are proud to be part of the world's newest and most innovative open championship—a path-breaking initiative that, like TAG Heuer, is a fusion of engineering, technology, sport, science, and design — all combining to drive the change towards a better tomorrow."
In all, 10 cities will play host to the Formula E series, including Putrajaya, Malaysia, Buenos Aires, Argentina, Punta del Este, Uruguay, Miami and Long Beach in the United States, and Berlin and Monte Carlo in Europe.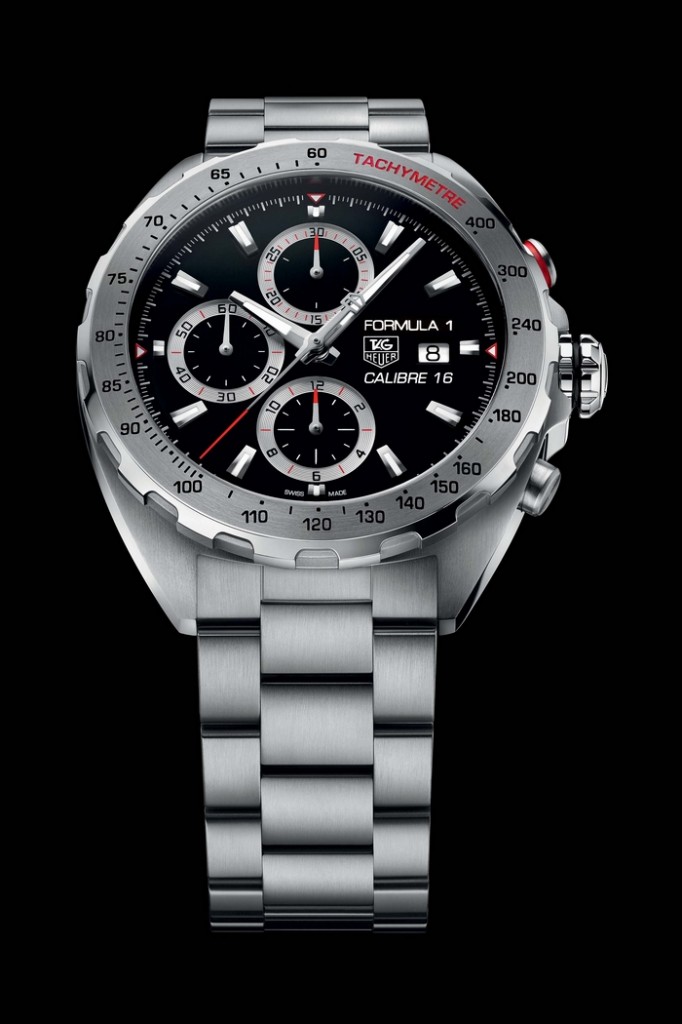 TAG Heuer's colors and crest will line the street circuits of each Formula E city. They will also be worn by the crew and car of TAG Heuer's other Formula E partner: China Racing Formula E Team and its drivers Nelson Piquet, Ho-Pin Tung and Antonio Garcia.
The new TAG Heuer Formula One watches and chronographs are the greenest option in advanced Swiss watchmaking technology. Significantly more sustainable than quartz, these new automatics—among the first in the famous TAG Heuer Formula 1 line—are race-inspired wonders that deliver maximum precision with a minimal carbon footprint. The stars of the squad are: TAG HEUER FORMULA 1 CALIBRE 5 AUTOMATIC (41MM), TAG HEUER FORMULA 1 CALIBRE 5 AUTOMATIC FULL BLACK (41MM), TAG HEUER FORMULA 1 CALIBRE 16 AUTOMATIC CHRONOGRAPH (44MM).