Designs of the Year 2014. Nominations include students and design stars such as Zaha Hadid, John Pawson, Stephen Jones, David Chipperfield and Miuccia Prada.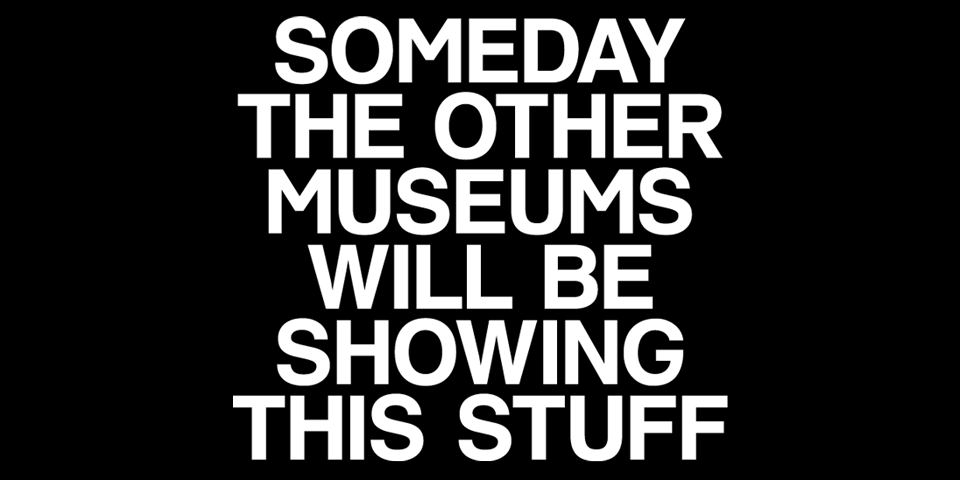 Looking for the very best in global Architecture, Digital, Fashion, Furniture, Graphic, Product and Transport design? Welcome to Designs of the Year 2014. The 76 nominations for Designs of the Year 2014 announced by London's Design Museum include Kate Moss's favourite app, a floating school in a Nigerian lagoon, friendly lamp posts, virtual mountain rescue teams, a recoiling mudguard for the discerning cyclist, to name just a few.
2014's nominees include international design stars such as Zaha Hadid, John Pawson, Stephen Jones, David Chipperfield and Miuccia Prada, alongside crowd-funded start ups and student projects. All of the nominated designs go on display at the Design Museum, in an exhibition open from through 25 August 2014. A distinguished panel of experts chose a winner from each category and one overall winner, to be announced later in the year.
The Dumb Ways To Die app features cute characters who meet increasingly grisly ends, accompanied by an insanely catchy tune; while the PEEK Portable Eye Examination Kit harnesses smartphone technology to revolutionise eye care in developing countries.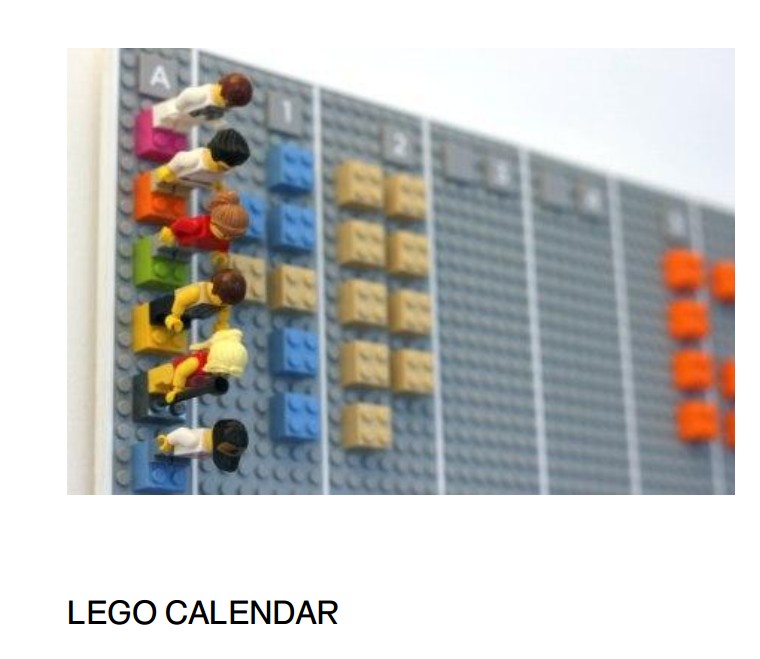 The broad reach of the competition allows for an overview of emerging trends and common themes from across different design disciplines. This year the ubiquity of the smartphone is particularly apparent, as is the disruptive effect of crowd-funding sites such as Kickstarter. More than ever, designers are seeking to blur boundaries between the digital and physical worlds with new ideas like the calendar made of Lego that syncs with your computer/phone diary and the fire alarm that texts to let you know that everything's ok.
After the success of its first outing in 2013, the Visitor Vote will return, allowing visitors to the Design Museum to pick their favourite design from the exhibition. New for 2014 is the Social Vote which sees two nominations fight it out each day through the exhibition's online Social Vote
platform. Broadcast to over one million of the Design Museum's Twitter and Facebook followers, the Social Vote allows people from all over the world to participate in Designs of the Year 2014.
The gaming app that outlives its player, the mobile phone you can build yourself, the bottle caps that turn into building blocks – someday the other museums will be showing this stuff, say The Design Museum.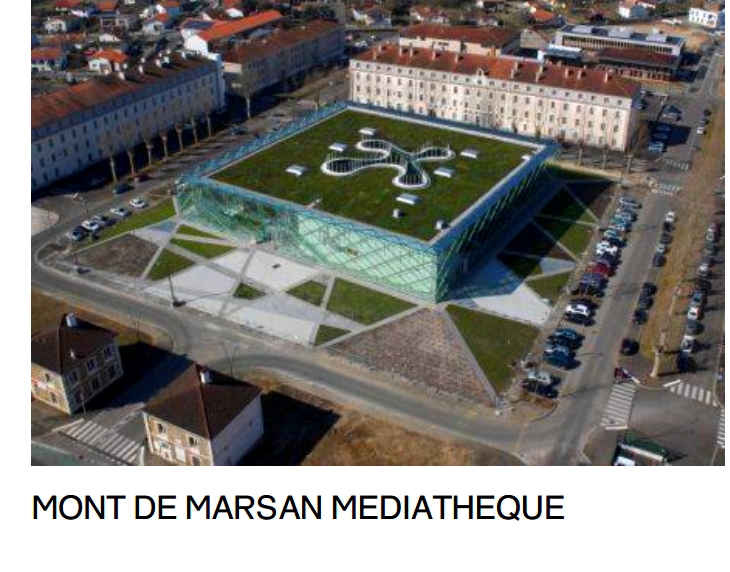 This year's nominees are:
ARCHITECTURE:
CHILD CHEMO HOUSE, KOBE – Designed by Tezuka Architects, Takaharu & Yui Tezuka; 
FAÇADE FOR PAUL SMITH, ALBEMARLE STREET, MAYFAIR, LONDON – Designed by 6a Architects;
FRAC CENTRE – LES TURBULENCES, ORLÉANS – Designed by Jakob + MacFarlane;
FRAC NORD-PAS DE CALAIS, DUNKERQUE – Designed by Anne Lacaton & Jean Philippe Vassal;
HEYDAR ALIYEV CENTER, BAKU, AZERBAIJAN – Designed by Zaha Hadid and Patrik Schumacher;
LA TALLERA SIQUEIROS, CUERNAVACA, MORELOS, MEXICO – Designed by Frida Escobedo
MAKOKO FLOATING SCHOOL, NIGERIA – Designed by NLÉ, Makoko Community Building Team;
MONT DE MARSAN MEDIATHEQUE – Designed by archi5;
MUSEO JUMEX, MEXICO CITY – Designed by David Chipperfield;
NEWHALL BE, HARLOW, ESSEX – Designed by Alison Brooks Architects;
PRAÇA DAS ARTES PERFORMING ARTS CENTRE, SÃO PAULO – Designed by Brasil Arquitetura;
ST MORITZ CHURCH, AUGSBURG, GERMANY, INTERIOR RENOVATION – Designed by John Pawson;
THE NEW CREMATORIUM AT THE WOODLAND CEMETERY, STOCKHOLM – Designed by Johan Celsing;
AEROSEE – Designed by Paul Egglestone, Dr Darren Ansell, Dan Etherington, Patterdale Mountain Rescue; A crowd-sourced search and rescue drone designed to save lives in the Lake District mountains;
CITYMAPPER – Designed by Azmat Yusuf, Gilbert Wedam, Joe Hughes, Nicholas Skehin, Emil Vaughan;
GENERATIONS – Designed by One Life Remains;
HELLO LAMP POST – Designed by Pan Studio;
LEGO CALENDAR – Designed by Adrian Westaway, Clara Gaggero, Duncan Fitzsimons, Simon Emberton;
METRO TRAINS – DUMB WAYS TO DIE – Designed by McCann Melbourne;
A song, a book, a smartphone game, interactive outdoor posters, radio advertising and tumblr GIFs
– all designed to get young people to care about safety. Dumb Ways to Die uses black humour to
make the point that there are many dumb ways to die, but perhaps the dumbest is doing silly things
around trains – in the process it has become an internet phenomenon and Kate Moss's favourite app.
OCULUS RIFT – Designed by Oculus VR;
PEEK (PORTABLE EYE EXAMINATION KIT) – Designed by Dr Andrew Bastawrous, Stewart Jordan, Dr Mario Giardini, Dr Iain Livingstone;
PUBLIC LAB FOLDABLE MINI-SPECTROMETER – Designed by Public Lab contributors 2011-13;
SIDEKICK CREATIVES – CROWDFUNDING GREAT ART & DESIGN – Designed by Oscar Lhermitte, Philipp Figueroa, Yoav Reches, Arne Zacher, Molly Anderson, Tommaso Lanza;
TOUCH BOARD: INTERACTIVITY EVERYWHERE – Designed by Bare Conductive;
CHRISTIAN DIOR S/S13 – Designed by Raf Simons;
DAS COLLECTION – Designed by Reem and Hind Beljafla;
PRADA S/S14 – Designed by Miuccia Prada;
RICK OWENS S/S14 SHOW PRESENTATION – Designed by Rick Owens;
THE HINTERLAND OF RONALDO FRAGA – Designed by Ronaldo Fraga;
'TOTEMIC' COLLECTION BY SADIE WILLIAMS – Designed by Sadie Williams;
TRACEY NEULS BIKE GEEK – Designed by Tracey Neuls;
FURNITURE:
BODLEIAN LIBRARY CHAIR – Designed by Barber & Osgerby;
IRO – Jo Nagasaka for Established and Sons;
NEW INTERIOR FOR UNITED NATIONS NORTH DELEGATES' LOUNGE (NEW YORK) – Designed by Hella Jongerius, together with Rem Koolhaas, Irma Boom, Gabriel Lester and Louise Schouwenberg;
PRO CHAIR FAMILY – Designed by Konstantin Grcic;
RIPPLE, AN ULTRA LIGHT TIMBER TABLE – Designed by Benjamin Hubert;
'SIMPLE' EXHIBITION AT PROJECTB GALLERY, MILAN – Designed by Philippe Malouin.
A MAGAZINE CURATED BY STEPHEN JONES – Designed by Madeleine Wermenbol, curated by Stephen Jones;
ARTDIRECTORSCLUB: ART DIRECTORS ANNUAL 91 – Designed by Rami Niemi (Illustrator), Joao Unzer (Art Director), Juan Carlos Pagan and Brian Gartside (Graphic Designers);
BUILDING STORIES – Designed by Chris Ware;
CASTLEDOWN PRIMARY SCHOOL TYPE FAMILY – Designed by Anthony Sheret, Edd Harrington, Rupert Dunk – Originally commissioned in 2011 as a bespoke typeface for Castledown;
CHINEASY – Created by ShaoLan Hsueh with Illustrations by Noma Bar;
CREATION AND REALISATION OF THE VISUAL IDENTITY AND THE SIGNAGE SYSTEM OF THE FRAC PROVENCE- 
ALPES-CÔTE-D'AZUR – Designed by Jean-Marie Courant, Marie Proyart, Olivier Vadrot;
DRONE SHADOWS – Designed by James Bridle / booktwo.org;
ESCUYER UNDERGARMENT BRAND IDENTITY – Designed by Modern Practice;
M TO M OF M/M (PARIS) – Designed by Graphic Thought Facility;
GRAND-CENTRAL – Designed by ECAL/Thibault Brevet;
SERPENTINE GALLERIES IDENTITY – Created by Marina Willer in collaboration with Brian Boylan;
THE GOURMAND – A FOOD AND CULTURE JOURNAL – Created by David Lane (Creative Director), Marina Tweed & David Lane (Founders/Editors-in-chief);
WHITNEY MUSEUM IDENTITY – Designed by Experimental Jetset and the Whitney Museum;
WORKS THAT WORK, A MAGAZINE OF UNEXPECTED CREATIVITY – Designed by Atelier Carvalho Bernau.
PRODUCT:
75 WATT – by Revital Cohen and Tuur Van Balen