While it is okay to purchase a ready-to-move-in home, sometimes it is better to build your own dream home. You may feel that this is impossible but with careful planning and assistance from others, you will have a dream home that will last for many years and that you can pass on to future generations. If you need funds to build your dream home you can obtain a personal loan from a bank, borrow from relatives, use some of your savings and seek out home improvement grants from the city or nonprofit organizations.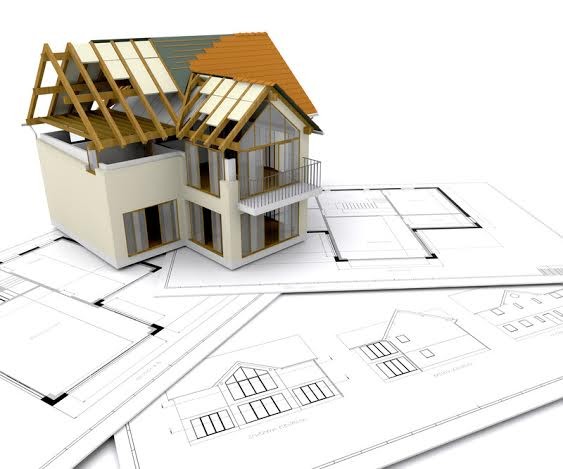 1. Buy Appropriate House Floor Plans
Many potential homebuilders tend to purchase house floor plans without researching and buying their properties first and this is a big mistake. If you buy land that is 45 acres but you purchase a house floor plan that is designed for 35-acre lands, your building project will fail.
Once you purchased your property and found the right plan for your needs, you need to figure out how much you are willing to spend on the plan and project altogether. Another thing you should do is look over the city's zoning regulations as they may hinder the goals you have for the floor plan. You want to make sure that the floor plan you have is suited to your interests and needs.
2. Decide on What You Must Have and What You Will Do Without
When building your luxurious dream home, you will need to decide on what you must have in the home and what you will not need in it. For example, if you entertain friends every few weeks, you may decide to build a large dining room and one or two guest rooms for them. Or if you want three bathrooms with hardwood floors, you need to determine the costs and make room in the budget for them.
3. Think About The Personality of Dream Home
You're building a dream home that you will stay in for years so you want to give it as much personality as possible. Look through different magazines and think about the overall theme as well as which designs you want for each room. For example, if you want the kitchen to have an Americana theme you would use distressed oak furniture, vintage farm collectibles, rustic wooden utensils and possibly a vintage stove and refrigerator.
4. Pick The Right Contractors
Never hire the first contractor that seems appealing to you; it is wise to research multiple contractors before you pick one. Find out how long they have been in business, if they are licensed and insured, and if they can give you references from their previous clients. Ask to see photos of their other projects. It also helps to verify their credentials through a consumer advocacy organization such as the local chapter of Better Business Bureau.
5. Hire Interior Designer and Landscaper
The contractor would be mostly in charge of the basic construction and wiring of electrical outlets for your dream home but you still need assistance after the home is built so you should hire the interior designer and landscaper to take care of the decorative aspects of the home. Discuss the themes you want for each room with the interior designer and develop a budget that best suits your goals. You would also do this with the landscaper.
Building your dream home will take research and hard work but it will be worth it when you finally build it.