The Dallara Stradale is the first road-going sports car from the Italian automotive company that spent five decade building race cars.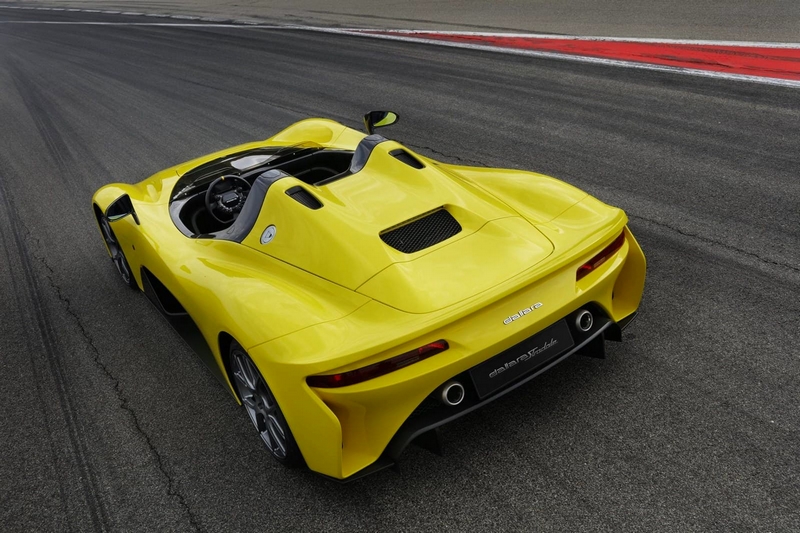 Dallara, the Italian maker of racing chassis and one of the most famous names in motorsport releases a production car named Stradale. The first Dallara Stradale prototype was presented on 16th November 2016, when Giampaolo Dallara, President of Dallara Automobili, turned 80 years old. Since then, the road testing activities have begun, with car homologation and production equipment setting. On that same day, but one year later, on 16th November 2017, the deliveries of the Dallara Stradale began, as promised one year ago.
In the base configuration, the Dallara Stradale is a barchetta without doors, like a single-seater racing car. It can be customized in a roadster configuration with the addition of a windshield. Adding a T-Frame, the car becomes a targa. With the further addition of two doors with a seagull wing opening, the car becomes a coupe. For those who want to use the car mostly on track, there is the possibility to install a rear wing, which provides access to exceptional levels of downforce.
"I like to think that Colin Chapman, which I began to admire since the days of his Lotus Seven, would appreciate the essentiality and simplicity of this car," said Giampaolo Dallara, President of Dallara Automobili. "This project," adds Mr. Dallara, "sums up everything we learned from racing and from collaborations with our clients, and I am convinced that those who will use this car will be able to try the pleasure of driving for the sake of driving. They will get in the car to take a nice ride and to experience the pleasure of driving".
"The dry weight of the Stradale is only 855kg, but for that you get a tiny aero screen. If you want to go large and get a removable windscreen, with its carbonfibre surround, that's another €16,600. If you want a targa frame roof to go with that you can add another €7700. Quality and exclusivity cost," says independent.
The car customizations in terms of performance are not limited only to the addition of the rear wing, but it is possible to install adjustable suspensions which allow to lower the car in track set-up. The Dallara Stradale provides a six-speed manual transmission, but among the optional equipment a "paddle-shift" system is provided for the robotized gearbox which minimizes the time shifting, equipped of two methods and two different mappings, automatic: Normal and Sport; and manual: Normal and Sport.
The Dallara Stradale is equipped with the latest Bosch ESP stability control systems (which includes ABS-EBD-TCS-VDC) to ensure an excellent control of the car in all conditions of use.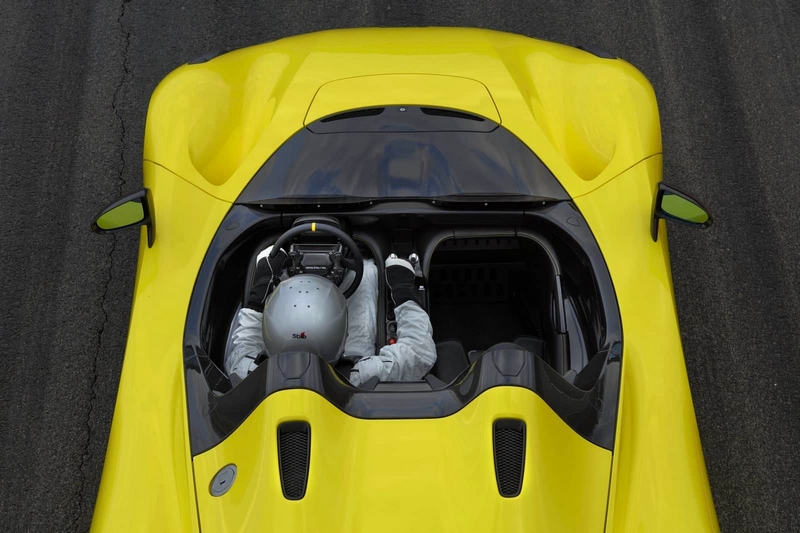 The powertrain is a 4-cylinder 2.3 L supercharged capable of delivering 400 HP, the result of an accurate selection and optimization of engine components, combined with the electronic control system developed in close collaboration with Bosch.
The car style was made in collaboration with Granstudio of Lowie Vermeersch. "Giving the shape to the Dallara Stradale was really like translating Giampaolo Dallara's dream into a sculpture," says Lowie Vermeersch. "A dream rooted in the timeless beauty of his Miura and nourished through a long career full of passion for racing. For this reason we have avoided a pre- established stylistic idea. As a result, the shape has evolved naturally during the project, in continuous interaction with the engineers at Dallara, and was driven by a clear sense of elegance and harmony in the proportions. This is why we tried to mix beauty and performance in a design that could express genuineness. The car has thus become not only a dream come true but also an expression of what we consider one of the fundamental values of Dallara".
"Signor Dallara has a personal history even more storied than that of his eponymous company. He began his automotive career under Enzo Ferrari, introduced Maranello's first wind tunnel, and then defected to the Maserati factory team," notes caranddriver.
"After that, he was recruited by Ferruccio Lamborghini, becoming one of the engineers on the original Lamborghini Miura, before going to De Tomaso to design a Formula 1 car. He had done all that – and started what would grow to become his hugely successful engineering business—before his 40th birthday."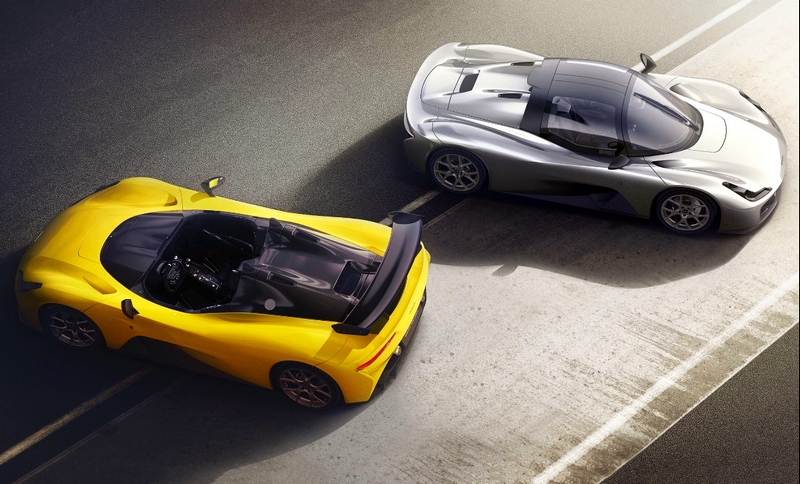 images: dallara automobili