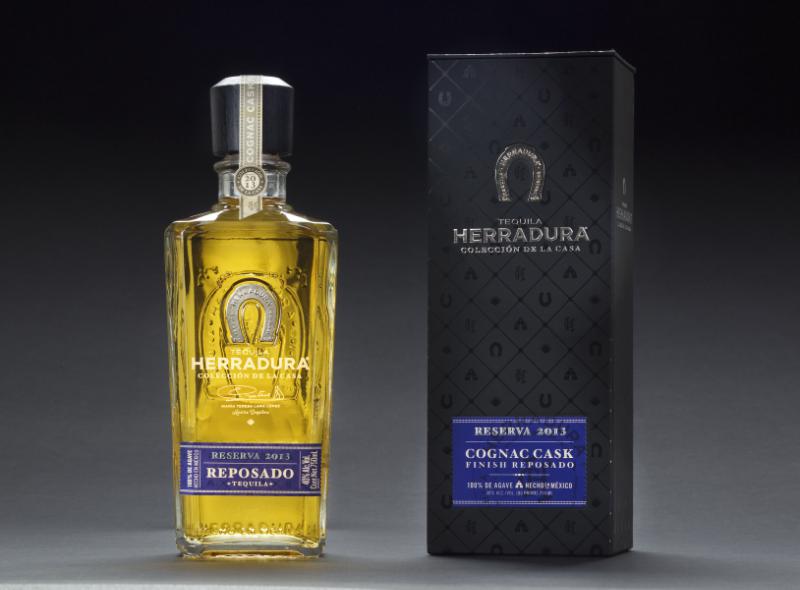 Tequila Herradura, one of Mexico's most historic and renowned tequila producers, launched its second in a series of small-batch tequilas, Coleccion de la Casa, Reserva 2013 – Cognac Cask Finish Reposado. Credited with creating the first reposado expression and extra anejo expression in the tequila industry, Casa Herradura continues its legacy of innovation with Coleccion de la Casa, Reserva 2013 – Cognac Cask Finish Reposado, a tequila that undergoes a double maturation process in two different types of oak casks: American and French.
"The barrel is a key ingredient in the final aging process of tequila and through cask-finishing our tequila in two different types of woods, we are able to add a new layer of flavor and aroma and create a superb and multi-dimensional tequila," said Tequila Herradura's Master Distiller Maria Teresa Lara.
Coleccion de la Casa, Reserva 2013 – Cognac Cask Finish Reposado is uniquely crafted by Master Distiller using traditional production methods and a proprietary fermentation from naturally-occurring wild yeast. The tequila is then aged to perfection in American oak barrels for 11 months and is transferred to French oak casks sourced from the historic Cognac region for an additional three months. The double-barrel maturation process accentuates the aromas of cooked agave and dried fruit, which is balanced on the palate by earthy and spicy notes. The finish is exceptionally smooth and warm with caramel and vanilla undertones. The Coleccion de la Casa series is the best example in the industry of how each of the sources of flavor – agave, water, fermentation, distillation, and maturation – impacts the character of the final product.
Tasting Notes for Coleccion de la Casa, Reserva 2013 tequila – Cognac Cask Finish Reposado
Color: Clear, with golden and brilliant hues.
Aroma: A masterful combination of agave and smoked oak transitioning to robust spice and dried fruits.
Taste: The finest aged tequila is highlighted by the balance of earthy and spice notes with a touch of smoke and fruit.
Finish: The unique cognac aging results in a smooth warm finish of caramel and vanilla.