Camus unveils 'Family Legacy' Cognac.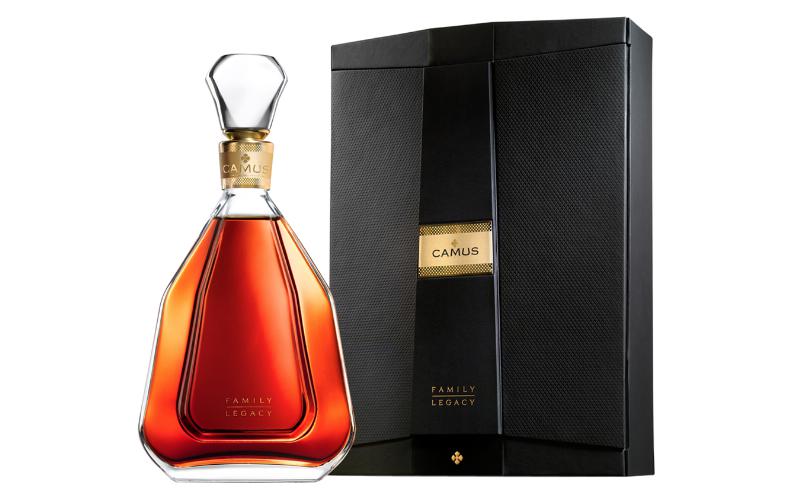 Camus, the largest independent, family-owned Cognac house and 5th largest worldwide, is proud to announce their latest work of art, Family Legacy. It is a rich and sumptuous blend of five crus, married step by step in eight stages to create the exquisite offering.
Family Legacy is a feast for the senses and embodies what five generations of the CAMUS Family like to call: "the Finer Things in Life." Five crus, each from Grande Champagne, Petite Champagne, Bon Bois, Fin Bois and the famous Borderies, are blended in eight consecutive steps to bring Family Legacy to life.
Aged in French oak barrels, each step takes approximately three months to ensure a perfect and subtle integration of all aromas. These five crus are blended from the youngest to the oldest to ensure the most homogeneous and delicate possible match. To reach its peak, Family Legacy must attain the perfect strength of 40.8% vol.
At the request of Cyril Camus, President and General Manager of Camus, a former decanter design created a few decades ago has been re-envisioned to house the amber hued, gold-flecked liquid. The enhanced bottle design maintains a nod to the House's heritage, while featuring contemporary lines and finishes of modern elegance—a true expression of the brand's Living Tradition philosophy. The luxurious bottle is finished with a multi-faceted crystal stopper.
Family Legacy is priced at $1299 and comes housed in an exceptional decanter and contemporary gift box.