Ford Shelby Mustang GT500 at Chicago Auto Show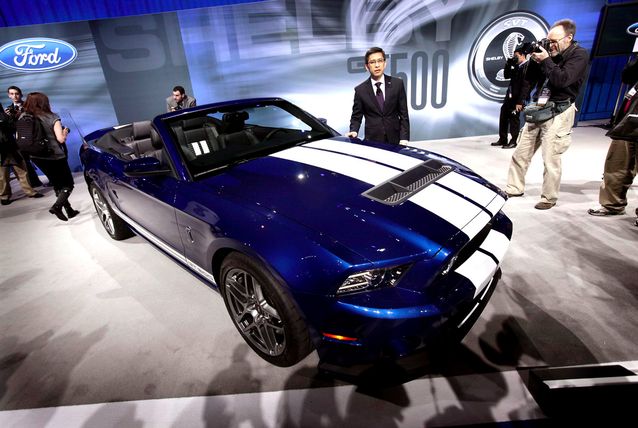 Ford introduces the Shelby Mustang GT500 convertible during the media preview of the Chicago Auto Show at McCormick Place on February 8, 2012 in Chicago, Illinois. The burliest Mustang loses some weight and gains 10 hp and an optional track-focused package for 2011.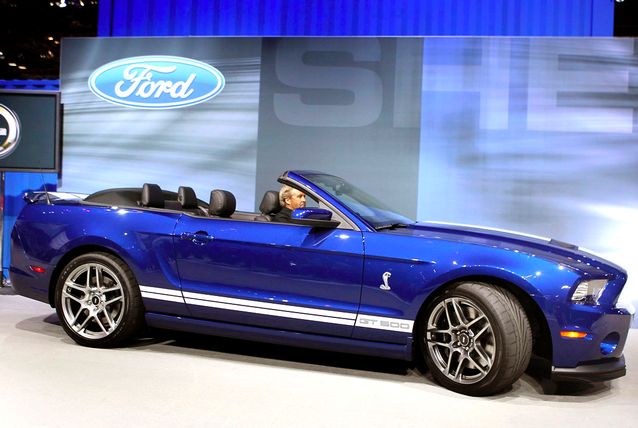 Watch also the Lexus display at 2012 Chicago Auto Show:
First staged in 1901, the Chicago Auto Show is the largest auto show in North America and has been held more times than any other auto exposition on the continent. This year marks the 104th edition of the Chicago Auto Show.
The Chicago Automobile Trade Association (CATA) is the nation's oldest and largest metropolitan dealer organization. The CATA has produced the Chicago Auto Show since 1935.
The Chicago Auto Show utilizes 1.2 million square feet of the McCormick Place complex. McCormick Place offers a total of 2.7 million square feet of exhibit halls with an additional 700,000 square feet of meeting room availability.