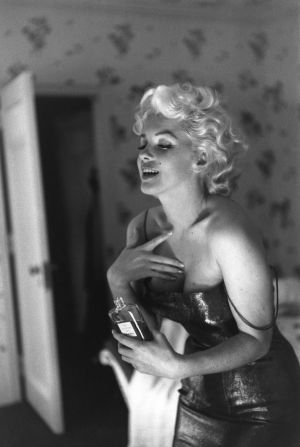 Chanel's legendary fragrance No. 5 has a new ambassador, maybe be the best since the creation of the perfume in 1925. The iconic American actress Marilyn Monroe did not appear in ads for Chanel No. 5 during her lifetime, but her images will be used in Chanel's future campaigns. Marilyn Monroe's affinity for the fragrance helped to create a mystique surrounding No. 5. To the question "What do you wear to bed?" Marilyn responded in 1952 that she wore nothing but the fragrance.
'You know, they ask me questions. Just an example : "What do you wear to bed ? A pyjama top ? The bottoms of the pajamas? A nightgown?" So I said, "CHANEL No.5," because it's the truth… And yet, I don't want to say "nude". But it's the truth !,' she said of the fragrance in the unearthed recording.
Monroe took over the No. 5 reins from Brad Pitt. The actor was paid a reported $7 million for his ambassador services for Chanel. According to dailymail, there is no word if Chanel is paying Monroe's trust for use of her likeness.
No. 5 is the first perfume launched by Gabrielle "Coco" Chanel. The chemical formula for the fragrance was compounded by Russian-French chemist and perfumer Ernest Beaux. What inspired Marilyn's world-famous reply? Discover the answer in Chapter 2 of Inside CHANEL. Last year, Chanel released this web video with archival images and a previously unreleased audio recording of Marilyn Monroe discussing her famous quote.