Dassault's Falcon 5X wants to expand the limits of what is possible in a business jet.
Dassault reinvents the Business Jet Experience with Falcon 5X, an all-new twinjet with the largest cross section and the most advanced fly-by-wire flight control system in business aviation.
With eight passengers, the Falcon 5X will have a range of 5,200 nm at M.80. It will be powered by brand-new, innovative 11,450-lb thrust Snecma Silvercrest engines – the most efficient powerplant in business aviation. The combination of sophisticated aerodynamics and ultra-efficient engines will permit the Falcon 5X to be as much as 50% more fuel efficient than competitors' aircraft, with corresponding savings in operating economy.
"With the Falcon 5X, Dassault has expanded the limits of what is possible in a business jet," said Eric Trappier, Chairman and CEO of Dassault Aviation. "This new aircraft will offer an incredibly spacious and comfortable cabin with handling qualities and airport performance unmatched by any other large business jet."
"When designing the Falcon 5X, we interacted extensively with our customers to determine their cabin needs," said Eric Trappier. "The industry has moved in a direction of wider cabins which, of course, has allowed Dassault to offer industry leading functionality, space and comfort in the Falcon 5X. One of the measures of an international business jet is how the passenger feels upon arrival. There is simply more space, which will create a better sense of well-being for the passengers."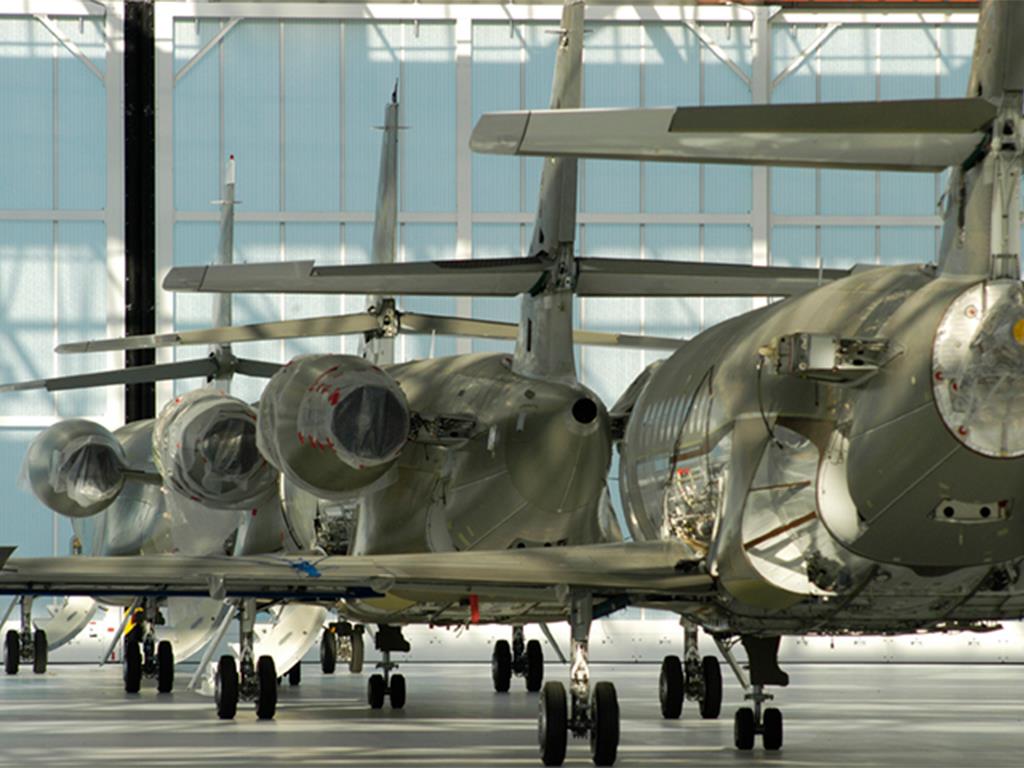 The Falcon 5X has been designed to offer a totally new cabin experience. The cabin will be 6 ft 6 in (1.98 m) high – the tallest in the industry – and 8 ft 6 in (2.58 m) wide. The extra width will permit a 5-inch wider aisle, allowing for easier movement between cabin sections and more pleasant passenger interaction. It will also offer more space for individual seating, affording passengers greater privacy when desired, especially in the aft cabin on overnight flights.
The Falcon 5X cabin will be nearly 39 feet (11.80 m) long (excluding the cockpit and baggage compartment) and will comfortably accommodate up to 16 passengers. It will feature three distinct lounges that Falcon owners will be able to customize to their own needs and tastes.
The Falcon 5X will also feature the newest generation of Dassault's award winning EASy flight deck. First flight is expected in the first quarter of 2015 with EASA and FAA certifications before the end of 2016, announced the manufacturer.