2014 Asia Tatler Readers' Choice Awards.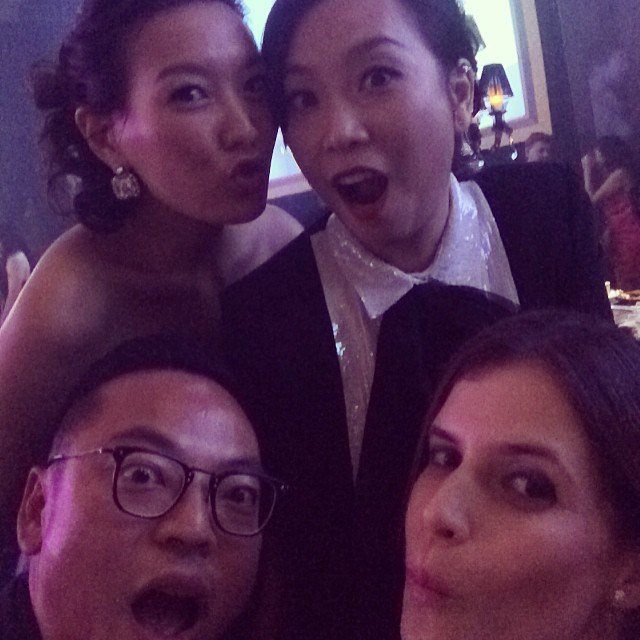 The inaugural edition of the Asia Tatler Readers' Choice Awards forms a unique barometer of the preferences and passions of Asia's most tasteful demographic, and a snapshot of how the region's most cultivated spend their time and money. The December issue of Tatler magazines across Asia presents an exclusive insight into the favourite luxury lifestyle preferences of Asia's high-net-worth individuals.
"The survey spans a total of nine Asian countries and regions (Hong Kong, Macau, mainland China, Taiwan, Singapore, Malaysia, Philippines, Indonesia and Thailand), and engages figureheads, business leaders, and trendsetters who have travelled the world and encountered the very best in luxury," explained the premiere luxury lifestyle and high-society magazine in the Asian region.
The 2014 overall winners of the Asia Tatler Readers' Choice Awards are:
1/ Paris;
2/ New York;
3/ London.
Favourite Fashion Retailer:
1/ Chanel;
2/ Dior;
3/ Chloe.
1/ The Farm at San Benito (Philippines);
2/ Banyan Tree Bangkok (Thailand);
3/ Mandarin Oriental Bangkok (Thailand).
1/ Singapore Airlines;
2/ Cathay Pacific;
3/ Emirates.
Favourite Fashion Designer:
1/ Giorgio Armani;
2/ Karl Lagerfeld;
3/ Alexander McQueen.
1/ The Louvre (Paris);
2/ The British Museum (London);
3/ MoMA (New York).
1/ Shangri-La;
2/ Four Seasons;
3/ Hyatt.
1/ Moet & Chandon;
2/ Dom Perignon;
3/ Louis Roederer.
1/ Unicef;
2/ Medecins Sans Frontieres;
3/ WWF.
1/ Nahm (Bangkok);
2/ Caprice (Hong Kong);
3/ Lung King Heen (Hong Kong).
1/ Chateau Lafite-Rothschild;
2/ Penfolds Grange;
3/ Chateau Petrus.
1/ Harvard;
2/ Oxford;
3/ Cambridge.