Cartier Crash Limited Edition 2013: Cartier's surrealistic Crash re-issued in four new limited edition versions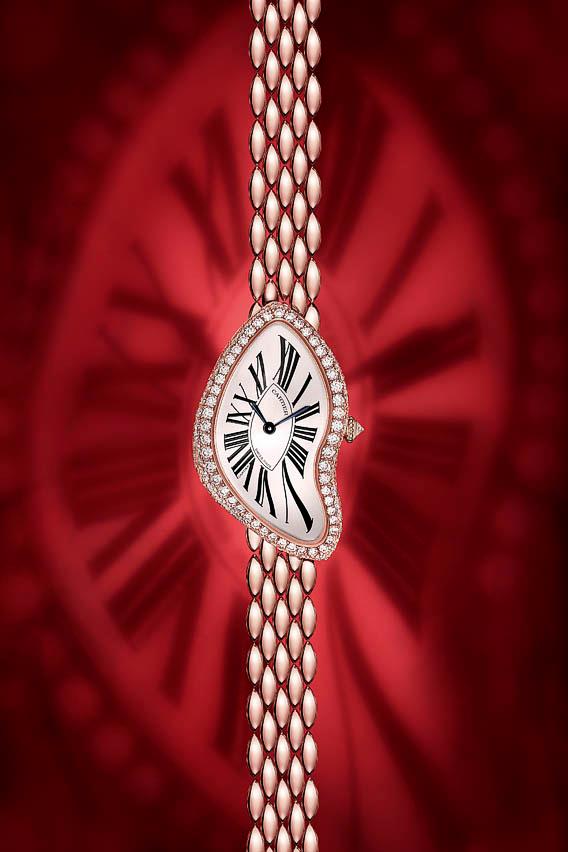 Inspired by a real car accident, this surrealistic watch dial by Cartier seems to be reminiscent of Salvador Dali's The Persistence of Memory surrealist painting from 1937. Cartier Crash dial was first created when the Vice President of Cartier had a car accident which resulted in melting of an oval Cartier Bagnoire Alongee. The shape of a watch caught in flames was then reproduced in a separate collection.
For 2013 SIHH, Cartier house presents four new limited edition versions of the iconic Crash model, first introduced in 1967, re-issued in 1991 and 1993. The new edition is available in pink gold and in white gold, with a solid case-back and a vintage mineral-crystal above the dial.
Cartier Crash luxury watches for ladies (38.45mm X 25.5mm in diameter) have manually wound movements; 267 of the simpler versions will be available while only 67 pieces will feature the gem-set bracelets, that are adorned with diamonds totalling 4.27 carats.