Hong Kong's Pacific Place Mall is home to Burberry's largest store in Asia Pacific, a 2.000 sqm space inspired by Burberry World Live flagship on Regent Street in London. Despite a reported slow down in China and a chain of 18 stores in the region, the British luxury label did not hesitated to open big concept stores.
Burberry Chief Creative Officer Christopher Bailey, hosted an event to celebrate the opening by inviting British musician Carl Barat and Cantonese musician Khalil Fong to performe live at the event in the Pacific Place store. Guests included British actress and Burberry Body Rosie Huntington-Whiteley, Maggie Cheung, Huang Xiao Ming, Girl's Generation members Soo Young and Yuri, Joey Yung, Anthony Wong, Denise Ho, Edmond Leung, Shine, Kathy Chow, Ana Rivera, Du Juan, Wyman Wong and Hilary Tsui. The result? The night was a magical combination of music, culture, Britishness and all the things we love, according to Christopher Bailey.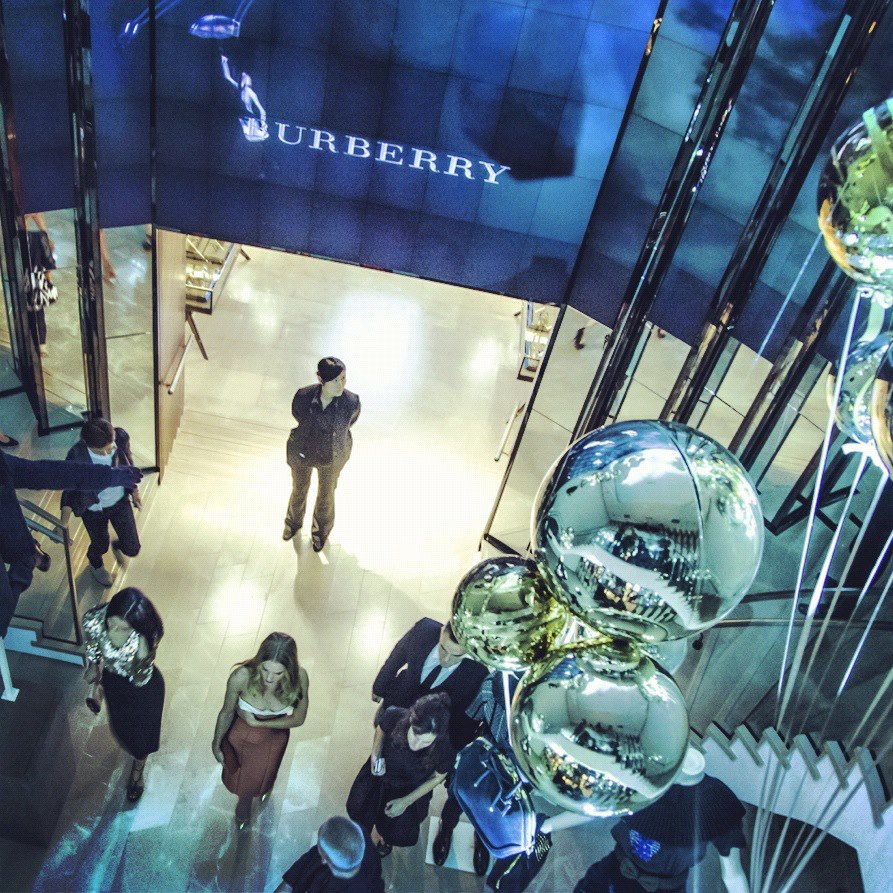 Among the collections available at the new Burberry Pacific Place flagship store, such as Burberry Prorsum & the luxury watch collections, an exclusive collection of Burberry Orchard bags are available in limited edition in store to celebrate the launch.
The event was live streamed onto custom-built exterior screens, interior video walls throughout the store, as well as across all Burberry platforms including Facebook, Twitter, Instagram, YouTube and Sina Weibo, sharing the experience with Burberry communities around the world.
"In the year to 31 March 2013, Burberry plans a 12-14% increase in average retail selling space, with a shift from smaller to larger format stores", said the fashion group in a statement. Burberry expects to open about a net 15 mainline stores, biased towards Emerging Markets and flagship markets with high tourist inflows.
"While we remain vigilant about the external environment, we will continue to invest in front-end opportunities within our brand, digital and retail strategies, to drive sustained, profitable growth and enduring customer engagement over the long term," said Angela Ahrendts, Burberry's Chief Executive Officer.