World's Most Valuable Luxury Piano, the Museum-grade, one-of-a-kind Bösendorfer Emperor Concert Grand available for sale.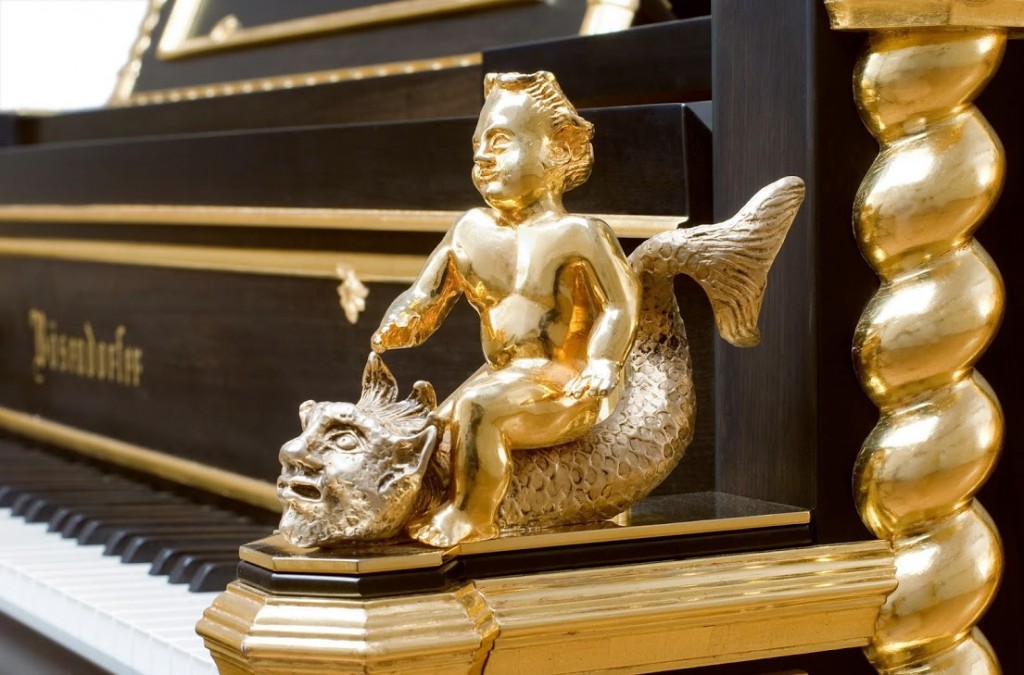 The history of the Bösendorfer Emperor Piano is nothing short of extraordinary. The instrument was originally built in 1869 as a special gift presented by the Austrian Emperor – Franz Josef, to the 122nd Emperor of Japan – Meiji Emperor Mutsuhito, to celebrate the newly enacted "Treaty of Amity and Commerce".
Tragically, in 1873, the May Edo (now Tokyo) Emperor palace burned down, destroying its furnishings, including the spectacular Emperor Piano.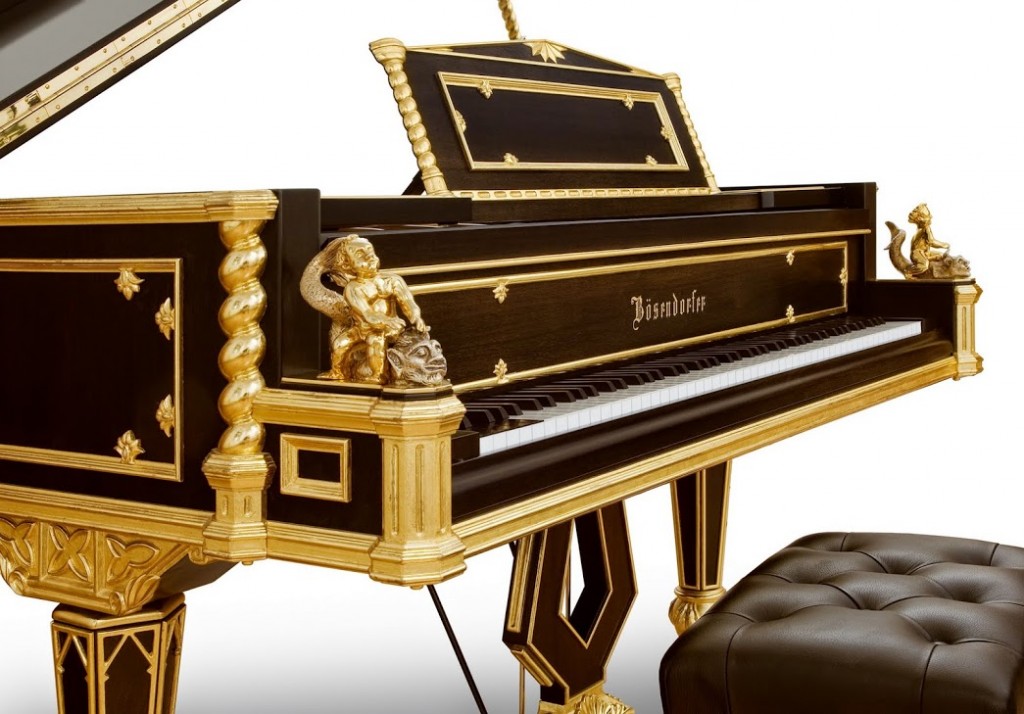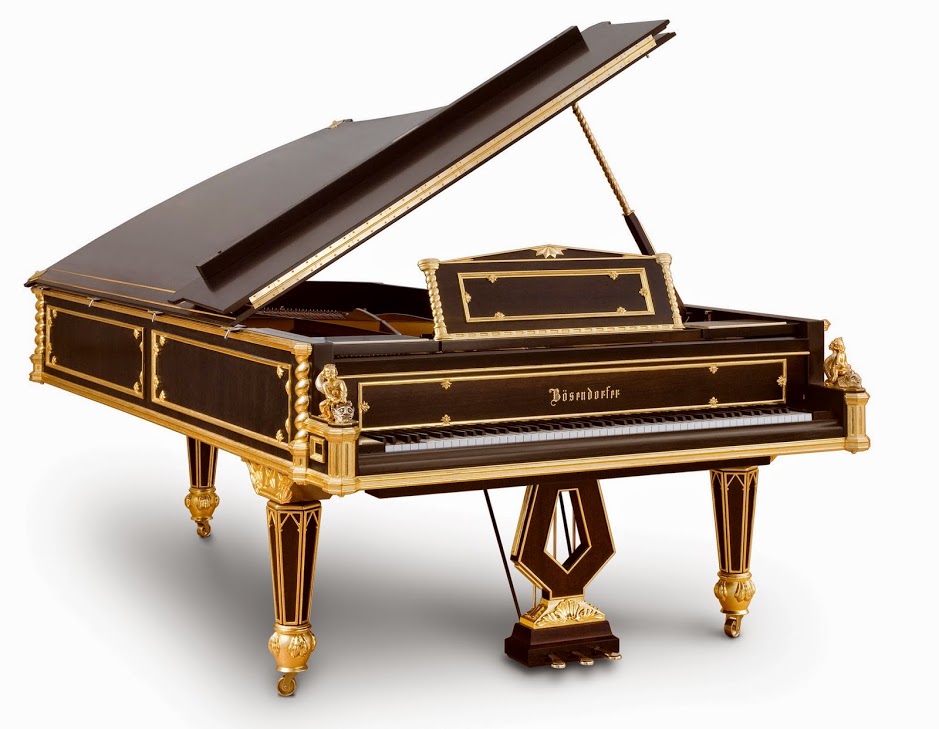 My Perfect Piano, one of the world's leading source for fine performance-grade Bösendorfer and Steinway & Sons grand pianos, announced this world-unique musical instrument for sale at $2,000,000 USD. Owning the Bösendorfer Emperor Piano will be a once in a lifetime opportunity for the serious music instrument collector and connoisseur.
Luxuriously gilded in 24-karat gold, the Bösendorfer "EMPEROR" Concert Grand is a miraculous reconstruction of the custom-made instrument gifted to the Emperor of Japan in 1869 by Austrian Emperor Franz Josef.
To reintroduce the beauty and significance of this unique instrument into the 21st century, Bösendorfer chose its 175th anniversary to re-construct the Emperor Piano under the masterful supervision of Otto Haller. Bösendorfer designers and artisans painstakingly reproduced this historically significant instrument, ensuring quality and integrity of a true museum-grade masterpiece. Compared to a generic piano's 88 keys, the unique sound character of the Emperor Piano can be attributed to its full 8 octaves, and 97 keys.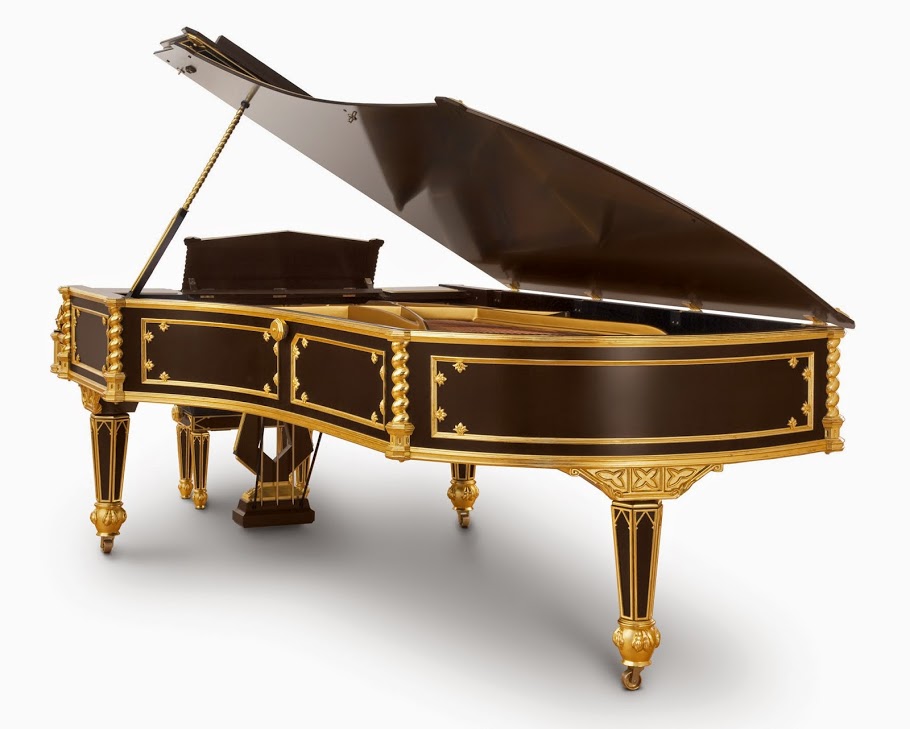 The designers utilized rare Wenge veneer in a hand-rubbed satin finish and stunning 24-karat gold detail. Exquisite, hand-carved cherubs adorn the side ends of the keyboard to emphasize the piano's royal status.
"The reconstruction of this instrument represents the zenith of modern day piano building with powerful tonal resonance and a range of dynamics, both in touch and sound, that simply was not available when the original was built. This is the most valuable piano ever made by Bösendorfer, or any manufacturer, for that matter, " said Louis Spencer-Smith, CEO of My Perfect Piano.