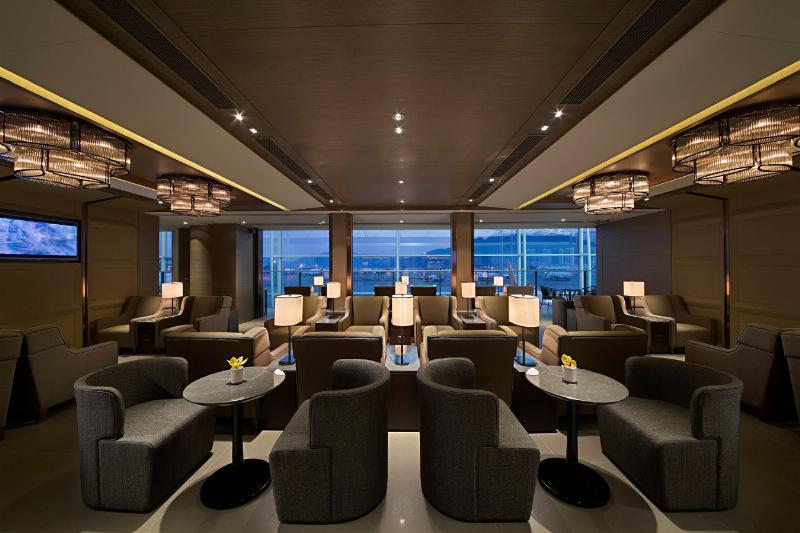 Plaza Premium Lounge at West Hall, Asia's Largest Pay-in Lounge, was inaugurated at Hong Kong International Airport. Centrally located in the airport's West Hall and measuring 15,000 ft², the expansive 24-hour retreat will be the largest lounge of this type in Asia.
The lounge, designed by Kinney Chan of Kinney Chan & Associates, is divided into several zones to provide travellers with multiple experiences and choices while at the lounge. Beyond the well-lit reception area, guests enter the main lounge and are greeted by a variety of seating configurations and a sleek, sophisticated design.
Catering to single travellers, couples and large parties, guests can choose to take a seat at one of the booths, share a communal table or appreciate
the panoramic view of the runway from one of the bar stools. While the neutral palette conveys warmth, the designers have taken full advantage of the full-length windows, inviting an abundance of natural light into the space.
Plaza Premium Lounge also introduces a new dining concept in the West Hall Lounge with the launch of The Market Place. Catering to discerning diners with an appetite for variety, The Market Place comprises a range of food and beverage stalls, from a tea station serving Chinese milk tea and artisan, to a salad bar serving a range of healthy food options, to a Noodle Bar serving its signature Hong Kong-style fish ball noodles, steamed
rice rolls and steamed dim sum. A feast for the senses, it is designed so that guests can interact with chefs at the various food stations and
indulge in a selection of Hong Kong delicacies.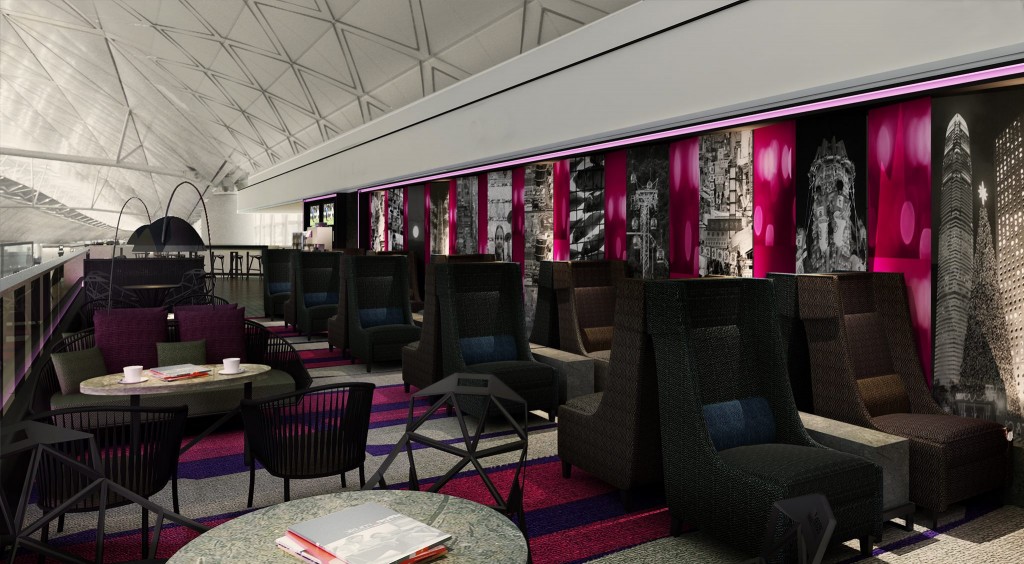 Wine connoisseurs can indulge in a range of wines from around the world via a newly introduced self-serve wine dispenser. Ensuring that guests can sample a broad variety, the menu will be regularly updated, each time the focus changing to a specific country or region.
"The opening of the West Hall Lounge at Hong Kong International Airport marks a new chapter for Plaza Premium Lounge," notes Mr Song Hoi-See, Founder & CEO of Plaza Premium Lounge Management Limited. "For 15 years, our company has been enhancing the airport experience for passengers. In designing this flagship lounge, we continue to innovate the airport environment. To create this lounge we focused on enhancing the ambience, service, facilities and food and beverage offerings to create the ultimate airport retreat."