Your city may be the future of all cities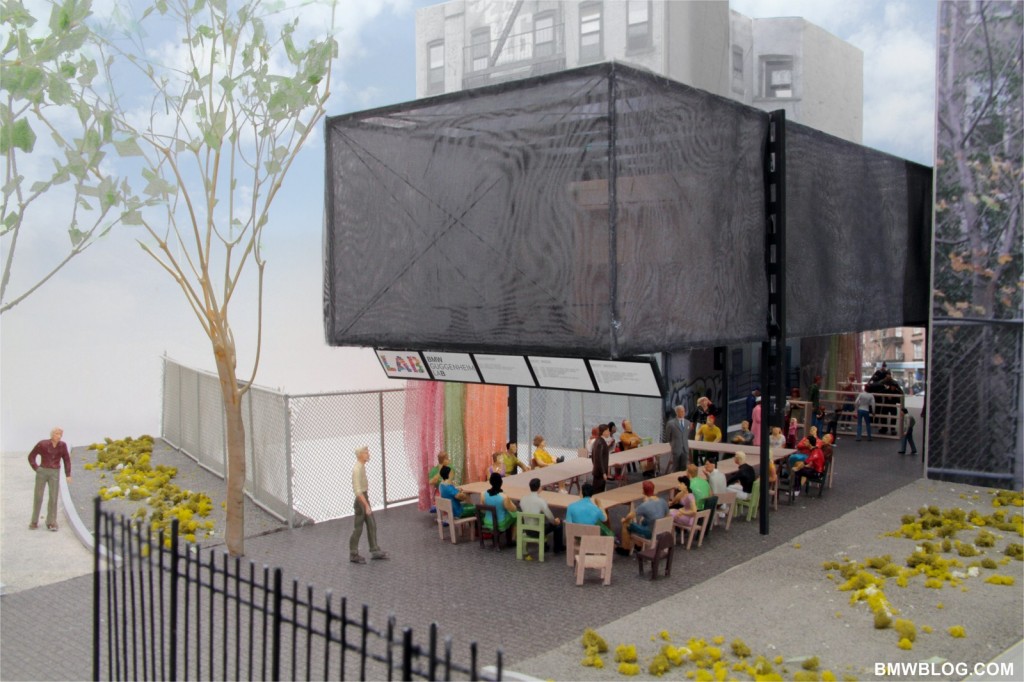 The BMW Guggenheim Lab opens today in Berlin, the second stop on the project's six-year global tour. Offering free programs from June 15 to July 29, 2012, the BMW Guggenheim Lab Berlin is a temporary public space and online forum encouraging open dialogue about issues related to urban life.
A local think tank with a global perspective, the BMW Guggenheim Lab Berlin focuses on practical making and doing, with programs designed to empower residents with tools and ideas to actively engage in city change.
Under the umbrella of Confronting Comfort, the theme of the Lab's first two-year cycle, programming for the Berlin Lab focuses on the importance of "doing and making" to bring about city change. The Lab explores issues of contemporary urban life, from infrastructure to technology to sustainability, through programs that encourage visitors to participate and share questions, answers, thoughts, and dialogue.
"The goal of the BMW Guggenheim Lab is to spark a conversation about the future of cities and to create a forum where people of all backgrounds can create and share ideas," said Maria Nicanor, Curator, BMW Guggenheim Lab. "Berlin is the ideal city to develop the Lab's philosophy further, precisely because of its deeply rooted system of citizen participation."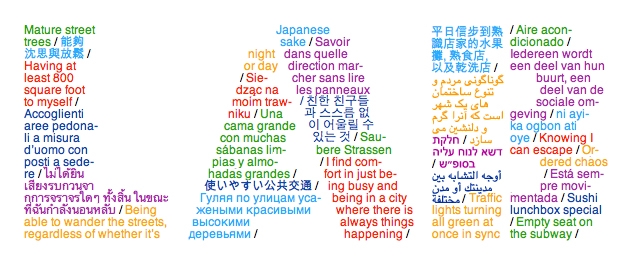 Programs concentrate on four main topics:
Empowerment Technologies (June 15–24)
José Gómez-Márquez, The Little Devices Group at the Massachusetts Institute of Technology, Boston, and a pioneer in the field of health technology innovations, will lead a series of "do-it-yourself" workshops focused on building one's own city by "hacking" and transforming urban spaces.
Dynamic Connections (June 27–July 6)
Rachel Smith, principal transport planner with AECOM, based in Brisbane, Australia, will lead programs focused on sustainable mobility and community-building.
Urban Micro-Lens (July 7–18)
Berlin-based artist and psychologist Corinne Rose, who works with photography and video and teaches at the Bern University of the Arts, Switzerland, will explore the intersection between psychology, architecture, and art with programs that address perception, communication, and emotions in city life.
SENSEable City (July 19–29)
Architect and engineer Carlo Ratti, who practices in Italy and directs the SENSEable City Lab at the Massachusetts Institute of Technology, Boston, will lead programs examining how new technologies are transforming the way we understand, design, and live in cities.
BMW Guggenheim Lab and GOOD Call for "City Forward" Ideas
In collaboration with GOOD, the BMW Guggenheim Lab has launched a worldwide, online call for ideas to "make" urban comfort, asking: "How would you transform a public space in your city to make it more comfortable?" The public is invited to submit forward-thinking, innovative, imaginative, surprising, or unconventional ideas that would enhance people's experience in a public space. Entries may be submitted to good.is/cityforward beginning June 19, 2012. Selected entries will be highlighted on the BMW Guggenheim Lab and GOOD websites and social media channels.