Marvelous Miniature Dolls Houses at The Hague's Municipal Museum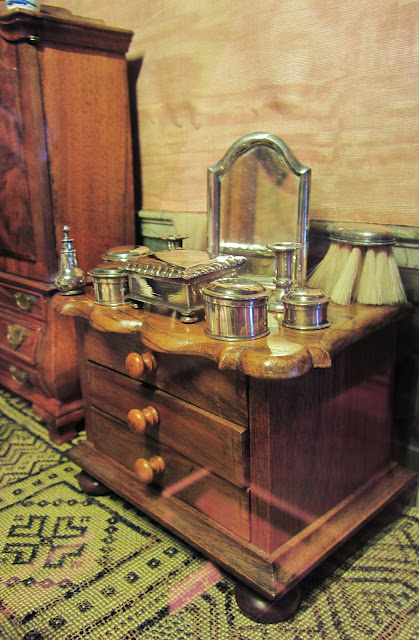 Dollhouses was a serious subject in the 17th and 18th centuries. The Dutch and German women, often spent a small fortune on these miniature works of art that could cost as much as a real house. The Hague's Municipal Museum is hosting an exhibition that is presenting the dolls house craze and the fascination for the world in miniature.
"It was mostly a hobby for rich women. They had money to spend and time to indulge. It was a social activity," Jet Pijzel-Dommisse, curator of the XXsmall exhibition (on display until 25 March) at The Hague's Municipal Museum (Gemeentemuseum Den Haag) told AFP.
By the 17th century, the Netherlands had entered its "Golden Age" and merchants had become extremely wealthy through maritime trade with the East and West Indies.
The dolls' houses were not only a pleasant pastime and a way of spending superfluous money, as well as a symbol of a certain social standing, they also played a real educational and social role. Friends and neighbours came around to admire the tiny creations and were often accompanied by children who were shown what every "good house" should have.
Wealthy residents had lots of disposable cash and preferred to spend it on luxuries such as doll's houses, rather than in sensible investments in their businesses which eventually led to a Dutch economic decline a century later.
Up to two-metres tall and open on one side, the miniature homes were packed with tiny treasures — and often cost as much as their real-life counterparts.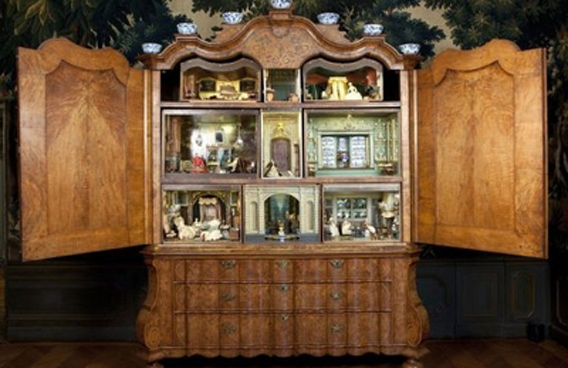 More: josje-bouwt | gemeentemuseum.nl