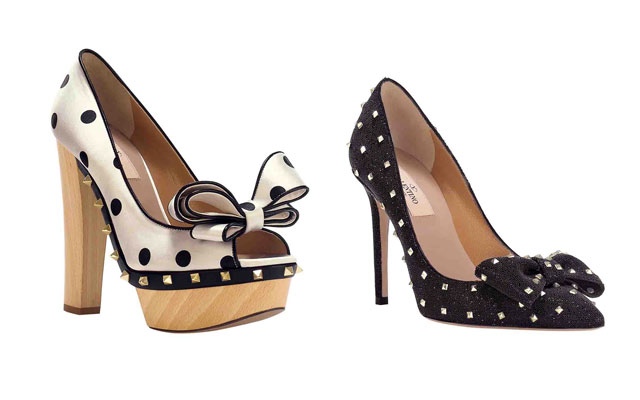 Valentino Timestrings capsule collection, signed by duo Maria Grazia Chiuri and Pierpaolo Piccioli, is a celebration of time, luxury, unique Italian craftmanship and haute couture expertise.
Valentino created a collection of 10 pairs of shoes fully executed by hand that have stamped on every model the time spent in its manufacture.
"When we talk about luxury and time, it's clear that there's a strong connection between the two," says Maria Grazia Chiuri, one of the house's two co-designers. "Time is the new luxury, and luxury does not exist without time and the consciousness of a unique tradition."
"It's nice to know that you're buying a kind of cultural process," added Pierpaolo Piccioli.