Bangkok to get 459-metre city observation tower. Chao Phraya River will become one of the world's exciting new destinations, offering a diverse range of experiences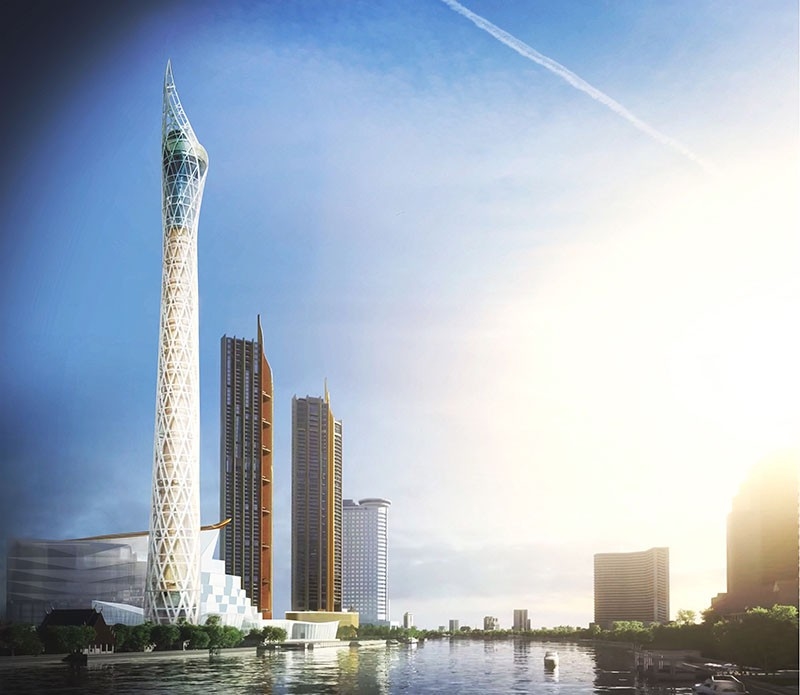 Thailand's capital is to get its first city observation. A 459-metre-high tower will rank 6th among the world's tallest towers as well as be the tallest observation tower in Southeast Asia. Located on the banks of the Chao Phraya River, the Bangkok Observation Tower is set on a 6,400 square metre land plot owned by Thailand's Treasury Department and leased to the Bangkok Observation Tower Foundation for 30 years. The constructions is expected to be completed in 2019.
The tower has been embraced by Thailand's tourism sector as a much-needed addition to the nation's tourist-pulling attractions.
Inspiration for the candle-like design of the Bangkok Observation Tower is drawn from the popular celebratory tradition, observed by millions around the country, of lighting candles on the birthday of the late King Bhumibol Adulyadej as a symbolic gesture of lighting up the country with prosperity.
The Bangkok Observation Tower Foundation is a not-for-profit organisation that has the right to operate and manage the tower for 30 years. There is no commercial space for rent inside the tower. The space inside the tower will be used for educational purpose promoting Thailand's historical and cultural heritage as well as various aspects of particular pride from Thailand's 77 provinces. The surplus from income generated from ticket sells and other sources will be used for social causes that benefit the local community or for charities only.
"The tower is the most important new addition to Bangkok's rich array of tourism magnets and one that will attract people from around the world. The Bangkok Observation Tower helps mark our city as one of the world's most important and exciting destinations," said Ittirith Kinglake, President, Tourism Council of Thailand.
He cited parallels with the Tokyo Skytree and Shanghai's Canton Tower as powerful tourism drivers for their host city.
"There were 32.6 million visitors to Thailand in 2016 who, together, spent almost 72 billion dollars. In 2020, the number of visitors to Thailand is expected to increase to be 41.5 million visitors. Tourism has consistently been one of our country's most important revenue sources and accounts for 17.7% of GDP. The coming of the tower will act as significant tourism drivers for the country." Ittirith added.
He added that tourism is also one of the biggest employers of the country and creates employment for around 4.2 million people.