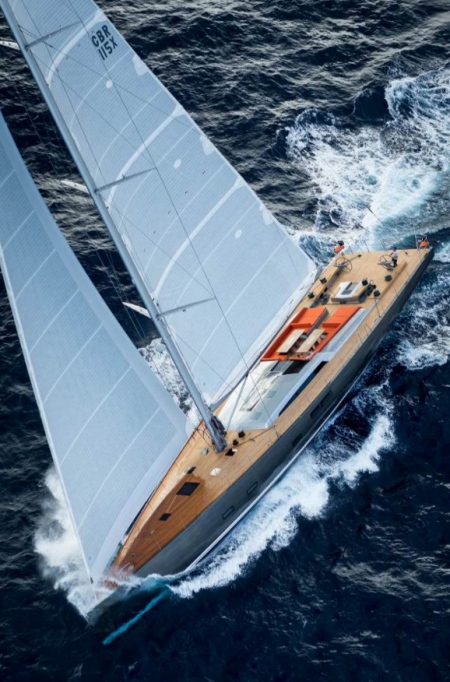 Designed as a fast, comfortable family cruising yacht, Nikata, the latest all-carbon, custom-built high-performance cruiser/racer launched by Baltic Yachts, completed successful trials in Finland this autumn and arrived in the Caribbean after a 3,000 nautical mile transatlantic passage during which boat speed hit 28 knots. At the end of February 2016 the brand new Nikata will be competing of the Royal Ocean Racing Club's Caribbean 600 Race.
Nikata yacht is designed as a high-performance yacht capable of also offering a leisure experience to her guests. She features a fold-out stern platform engineered and built by the Finish shipyard, which enables guests to comfortably board the transfer tender as well as use this area as a swim platform.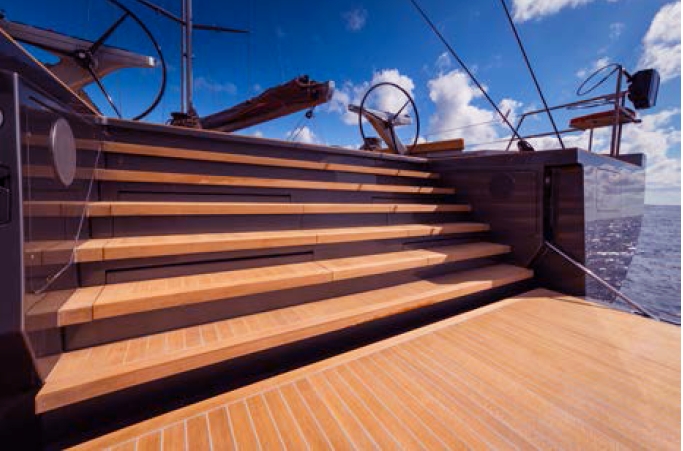 This dramatic-looking, silver-hulled, 88-ton yacht is the latest example of precision carbon fibre engineering and construction from the Baltic Yachts' team in Jakobstad, Finland. The 240-strong workforce was not only responsible for the pre-preg carbon/Corecell hull and deck, but also the lightweight, handcrafted, foam-cored cabinetry forming the luxurious eight-berth owner and guest accommodation.
"Working with naval architects judel/vrolijk & co, project managers MCM of Newport in the USA and Nauta Design, responsible on-deck and interior design and styling, the Baltic Yachts' team delivered Nikata on time and on budget enabling her to reach the Caribbean well in advance of the 22 February start of the Royal Ocean Racing Club's Caribbean 600 Race in which she will be competing," explained Baltic Yachts in a statement.
The result is an exceptionally quiet and comfortable yacht whether one is cruising, crossing oceans, racing round the cans or taking part in demanding offshore events. In short she is a fast, luxurious, versatile superyacht.
High-speed winches and an advanced barber hauling system for the headsail make this yacht well equipped for inshore racing as well as offshore events. "She also has the ability to switch from a cruising style 'pin-head' mainsail to a powerful 'square top' for more competitive sailing. With her 33-ton lifting bulb keel in the fully down position she should prove potent upwind and her 26ft (7.9m) wide transom will provide impressive stability and speed off the wind," added Baltic Yachts.
The sound proofed interior is well illuminated by a large central skylight in the deckhouse that provides natural light to nearly every corner of the guest areas. Inside she accommodates 8 guests and crew. Throughout the accommodation the use of linen covered upholstery and other light-coloured fabrics compliments the large amount of natural light afforded by the centreline skylight in the coachroof and the intricately designed glass panels either side of the companionway.