Driving on ice: Aston Martin on Ice comes to Hokkaido.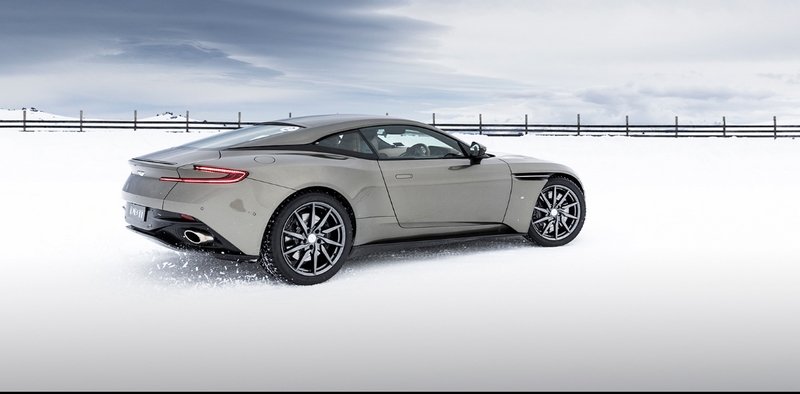 Aston Martin, the producer of luxury handcrafted sports cars, reported record nine-month results on revenues up 84% to £567 million for the period ending September 30. Continued strong demand for the DB11 helped drive a near fourfold  increase in EBITDA to £121 million, whilst the company generated pre-tax profits of £22 million, reversing prior-year losses of  £124 million.
Following the success of its On Ice programmes in New Zealand, Europe and the US, Aston Martin is announcing 2018 dates for Hokkaido On Ice. All the luxury automotive brands offer "ice academies", experiences offering the exhilarating thrill of ice driving from behind the wheel of the latest sports cars. Aston Martin's version of ice driving school lets you drift the luxurious vehicles on purpose.
As the first On Ice programme for the luxury British marque in the key Japan market, the package offers a unique opportunity to experience a range of models against stunning Hokkaido backdrops. This will include the flagship Vanquish S, as well as one of the very first opportunities for DB11 Volante customer drives.
Participants in the programme will have the opportunity to test their driving skills on sub-zero snow and ice surfaces, with expert guidance from professional driving instructors. Guests will test the limits of the British Automaker's luxury cars from behind the wheel, experiencing first-hand the exceptional level of handling and near-perfect weight distribution for which the marque is notorious.
Running from 8-12 February 2018, guests will be hosted at luxurious accommodation in the east of Hokkaido, with private open-air Onsen baths as well as the choice of either traditional Japanese or Western style beds.
"Our Hokkaido On Ice programme places guests at the heart of one of the most stunning locations in the world, and behind the wheel of equally beautiful cars. We strive to create unforgettable experiences through our Art of Living programme, and Hokkaido On Ice is perhaps the ultimate illustration of this," commented Patrik Nilsson, President of Aston Martin Asia Pacific.