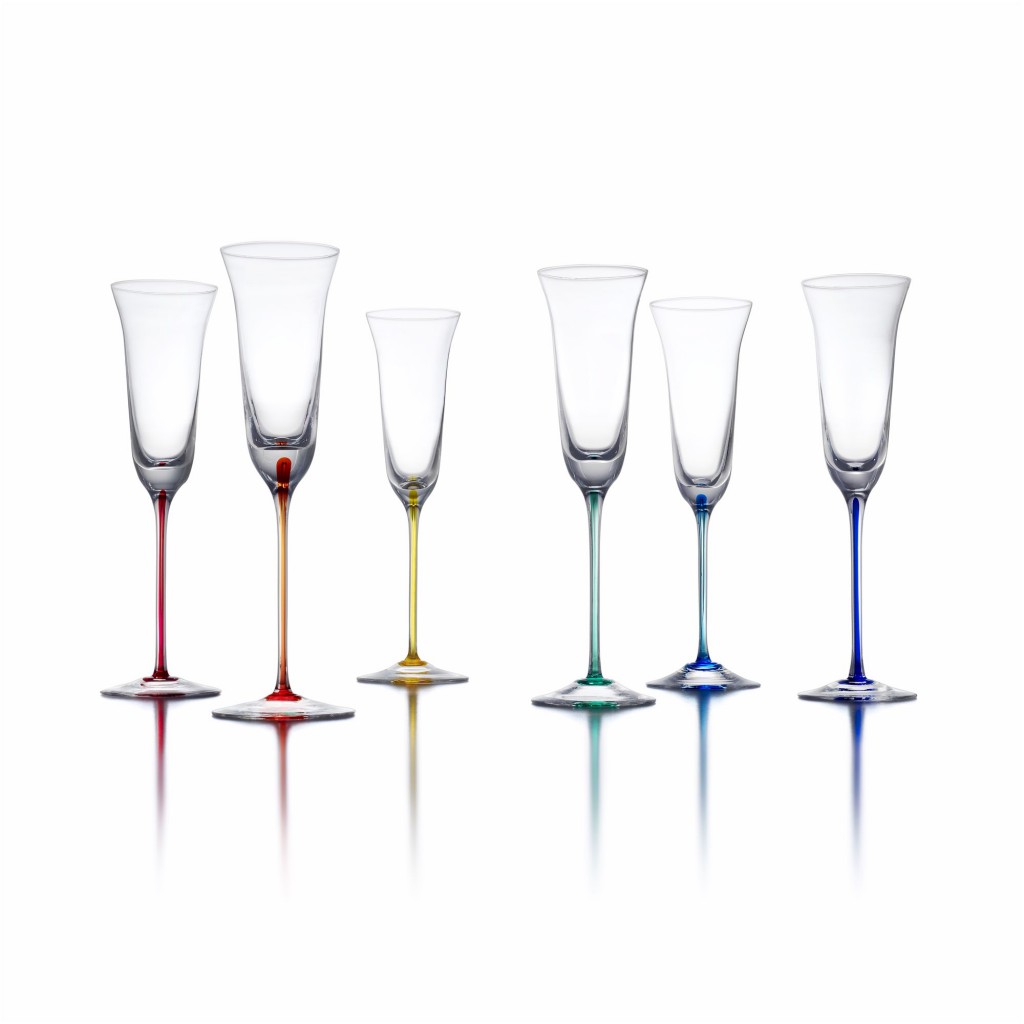 British luxury house of Asprey has collaborated with one of the oldest Murano glass houses to produce an exclusive set of six mouth-blown champagne flutes with hand-drawn stems in red, aqua, orange, yellow, green and blue. Unique to Asprey, the coloured stem of each glass is hand-drawn. Each flute is entirely hand-created on which can lead to slight variations is height and stem thickness.
Murano glass is a famous product of the Venetian island of Murano- a commercial port as far back as the 7th century. By the 10th century, the city had become well known for its glassmakers, who created unique Murano glass. While Murano glassmakers have settled and operate elsewhere, some say authentic Murano glass is fabricated only in Murano.
Asprey Murano Glass Champagne Flutes (Set of 6) is priced at $1,600.