Brazil is a country with 200 million inhabitants and a market that has spent the last five years of market potentially feasible for a country with strong financial stability and a number of qualified consumers who arrive in significant numbers, surpassing 62 million people with high power consumption and billions of dollars in hands. The World Cup in 2014, the 2016 Olympics are just some of the many important events that will happen in the coming years.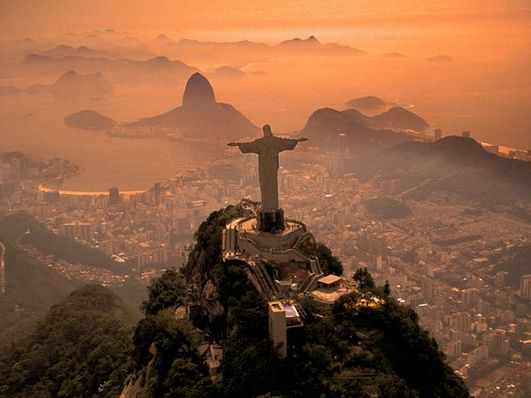 Doing business in Brazil is extremely positive for the business sector, as consumers here are more willing to receive news , and generally do not discuss price, but they love quality . On the other hand, Brazil is a country of different culture, and it is very important to know how to generate business and resolve cost issues . There is also distrust of Brazilians over foreign brands and Brazilians like to be conquered to make their purchase.
How, then, do Business and enter the Brazilian market ?
Before spending money trying to find local representations, or fall into common traps for foreigners seeking their first adventurer who is ahead , we must try to understand the market and how it works ,and what is the real interest of the potential customer to buy your product or service. It is important to know the ways by which steps,and perform before closing any deal, make an immersion in the Brazilian market, in order that the company or professional has access to the segment you want to invest in Brazil, and have all the support you need in order to decide whether it is worth investing or not, which the certainties and future risks and how to behave on the market.
Technical consultations, visits to companies in the same industry, seeking potential partners have a solid business consulting, legal and accounting and have a presentation of the market as a whole is essential. You also need to conduct a market research and competitive analysis to find a partner for local production, or sales representative, or mounting the property by yourself.
This way you will get so much firmer and defined with your product, company or service in Brazil and awaken a strong desire on purchases and consumption.
The Brazilians after that will create brand loyalty, and usually stay with you forever.
by Claudio Prado Jr
Journalist, entrepreneur, television presenter and director, consultant and communications specialist in the luxury market.
With 20 years of experience in the communications industry, has been operating for more than five years specifically serving customers in the luxury market and abroad who seek a position of prominence in the Brazilian consumer market, working as an integral consulting projects in communication and brand image , and press relations, public relations and management. Moreover a collaborator of various magazines, websites and media focused on the luxury market.