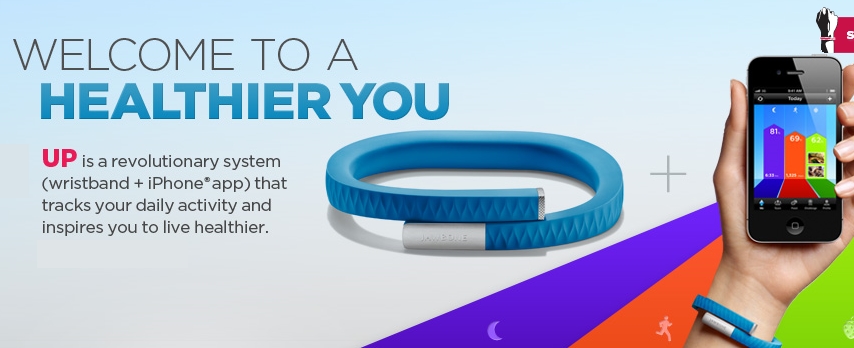 Wireless earpiece maker Jawbone unveiled UP, a smartly engineered wristband that synchs with software for iPhones, iPads and iPod touch devices to steer users toward better habits when it comes to eating, sleeping, and being active.
"UP is Jawbone's first step in giving people tools to become engaged as consumers of their own health," said Jawbone founder and chief executive Hosain Rahman.
"As the global health crisis mounted, we felt a strong sense of responsibility to see if we could leverage our resources and talents to make a difference," he said.
Jawbone has crafted a power-efficient wristband that looks like a simple piece of jewelry but senses body motions and sleep patterns so well that it can tell how many steps a person takes or how deeply he or she is slumbering. Users can even track their meals by using Apple gadget cameras to snap pictures of what they eat.
Free UP software lets wristbands feed the information to iPhones, iPads, or iPod touch devices. The application even asks how people feel after they have had time to digest meals.
[adsenseyu1]
More:  news.yahoo