Peter Marino receives French Honor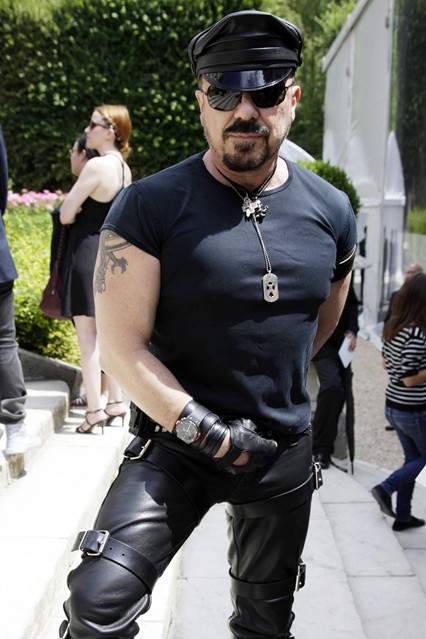 Peter Marino, the famed fashion's star architect, those last projects include the Chanel store on Avenue Montaigne in Paris (2012), Loewe in Barcelona (2012) and the Louis Vuitton flagship at Marina Bay Sands, Singapore (2011), has been awarded Chevalier de l'Ordre des Arts et des Lettres by the French Ministry of Culture.
Peter Marino is the architect responsible for the current trend for transforming fashion stores into "experiences", according to a recent Financial Times profile. "He is able to work for rival brands, such as Chanel, Dior and Armani, all at the same time – the really interesting thing about Peter Marino is how his extraordinary appearance works to burnish, or tarnish, his cv.
Peter Marino's award was presented by French furniture expert Thierry Millerand, who lauded Marino for defining luxury retailing via his store designs for Dior, Chanel, Fendi, and for his devotion to France's artistic riches.
Wearing head-to-toe leathers at all times, Peter Marino is dressing exclusively in custom-made motorcycle leathers. The architect is an exception to the rules, being allowed to dine at NYC's luxury Four Seasons restaurant and the University Club without the obligatory jacket and tie, due to a "character exemption"
The Ordre des Arts et des Lettres (Order of Arts and Letters) is an Order of France, established on 2 May 1957 by the Minister of Culture. Its purpose is the recognition of significant contributions to the arts, literature, or the propagation of these fields.