Opus 14 and the miniaturization of the jukebox mechanism.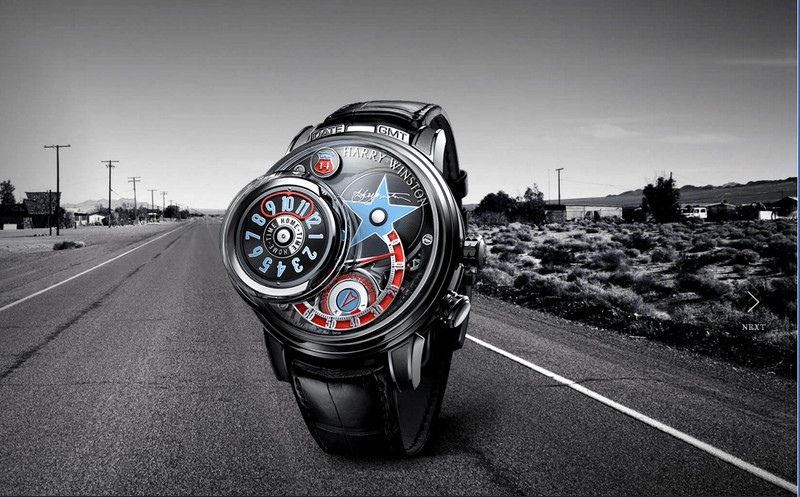 The highly anticipated ‪Harry Winston‬ ‪Opus14‬ Timepiece was unveiled, transforming the ‪watch‬ industry yet again. The luxury Swiss watch manufacture pushes the limits of the imagination even further by partnering with two visionary watchmakers Franck Orny and Johnny Girardin.
The new Opus 14 is the fourteenth chapter in Harry Winston's unique Opus saga, a watch speciality project involving the world's most talented and innovative watch makers. The night of the Opus14 launch, Robin Thicke was announced as the new Ambassador for HarryWinstonTimepieces.
In both its design and its automaton complication, this new creation evokes a jukebox, the mechanics of which have been miniaturized.
The miniaturization of the jukebox mechanism is a first and has been patented by Harry Winston. It reveals four disks housed in a store, each showing a specific display: local time, GMT time, the date and a star bearing the signature of Mr. Harry Winston, a reference to the stars of the Hollywood Walk of Fame.
Activating the selector, located at 9 o'clock on the edge of the case, chooses the desired display. This action sets the entire store into an up and down motion, thus freeing the selected disk. While the disk displaying the local time remains in place at 9 o'clock, the chosen GMT, date or star disk is positioned on this platform.
When pressed for the first time, the push-piece at 4 o'clock activates a moving arm that picks the disk up and sets it onto the platform to be read. Pressing the push-piece a second time once the disk is in place reactivates the arm, which moves the disk back into the store.
The model's silhouette is an ensemble of visual surprises brought together beneath a sapphire crystal cut from a single block and housed within an 18K gold case measuring 54.7 mm in diameter.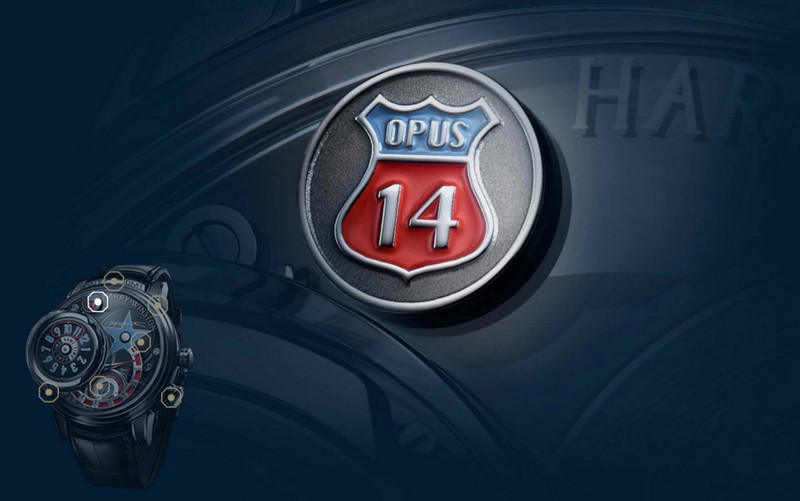 Franck Orny and Johnny Girardin, both passionate about watchmaking from a very young age, are the two founders of the Télôs watch design firm, a "watchmaking idea store" created in 2009 in La Chaux-de-Fonds.
"Our philosophy is to offer innovative concepts, which are often playful, allowing the wearer to have maximum interaction with his watch," say the two men, born in 1968 and 1974 respectively and whose personal career paths have always been devoted to this industry.