Capri's wonderful colors translated into Chantecler high jewellery, as Capri's true jeweler turns 70.
Anima 70 celebrates the Love that luxury jewelry brand Chantecler has for this amazing island in the heart of the Mediterranean, an important anniversary, to be celebrated with the same passion and enthusiasm that marked Chantecler's birth, in Capri, seven decades ago. The nuances of turquoise, salmon pink coral, diamonds associated with yellow gold offer an elegant effect.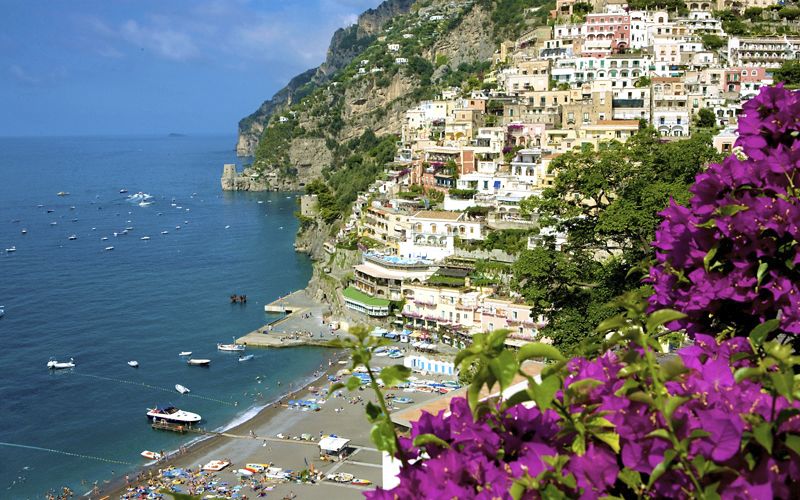 Chantecler Fireworks – Beaming rays from the sparkling joy of Capri.
Presented at 2017 Baselworld, Fireworks necklace is one masterpiece in Chantecler's high jewelry collection.
"This amazing necklace represents an explosion of cheerfulness of the island. It's a joyful praise, the maximum expression of happiness," says the luxury jewelry brand founded in 1947, originally from Capri, Italy.
At a technical level, the challenge was to combine the beauty and the perfection of the jewel with its wearability. Sinuous shapes and articulated elements make the necklace pleasurable to wear and perfectly ergonomic. Fireworks is a very sumptuous jewel, of a huge impact, but at the same time it is light thanks to a great balance of the settings, alternating pavés and griffes. The stones with griffe settings have three different dimensions, giving a spectacular tri-dimensional effect and deepness to the jewel.
This version has 19,8 ct of diamonds, 10,01 ct of Burmese rubies and 42,35 ct of pink sapphires. The gold used for this necklace is 186,2 gr.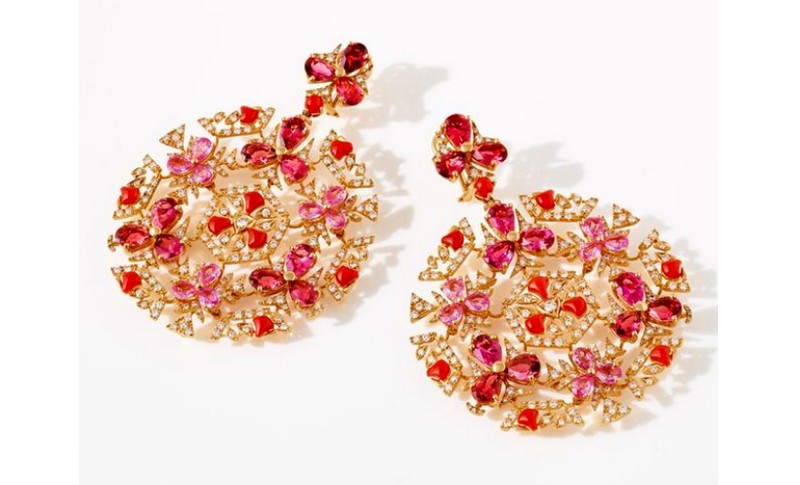 Chantecler Caleidoscopio collection
With its Caleidoscopio collection, Chantecler translates the natural richness and the colorful nuances of Capri through a spectacular piece of jewelry. The combinations are willingly bold and captivating in order to transmit Capri's wonderful colors at dawn and at night, and the colors of its pristine sea.
But the collection is also a reflection of the incredible kaleidoscope of cultures and diversity that reach this "pearl of the Mediterranean" every year. Despite its size, Capri is a real international location that is continuously contaminated by the visits of tourists from all over the world.
Capri welcomes them all since the beginning and reenacts a "Dolce Vita" atmosphere every summer.
Necklace in yellow gold, red coral slices, emeralds, rubies and diamonds.
Unconventional shapes of coral, with a radiant consistency, are wrapped in a delicate garland. Tiny, feminine flowers meet the natural strength of precious coral. Refined details convey the most glamorous effect.