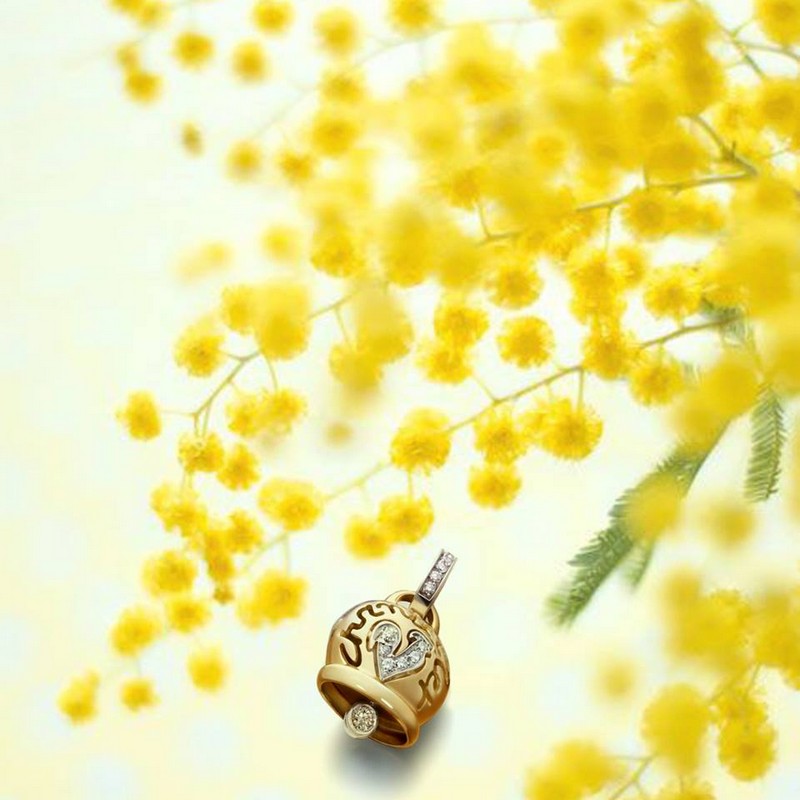 The secret of a jewel lies in its reverse side, in the hidden interstices that reveal the quality of its manufacturing process. A Chantecler jewel is a masterpiece from all points of view, because it is the product of the wise hands of craftsmen who still hold the ancient goldsmith techniques, while renovating them through their creativity.
For this year's Baselworld, the biggest watch and jewelry fair, Chantecler Capri is coming with various reinterpretations of the iconic chantecler joyful drops Capriful, Campanella designs and Cherie rings.
The starting point of every Chantecler collection is the ring, a woman's most personal jewel, then come the pendants, the earrings and eventually the bracelets and the necklaces.
Particularly exquisite are the different mounting techniques that are showcased in high jewelry, from claws to pavé to wrought, interchanged to give the jewel volume and a sense of movement. In addition to this manufacturing complexity, there is a surprising variety of colours and gem cuts.
Round diamonds alternate with marquise sapphires, pear rubies with baguette emeralds or with coral cabochons, for a visual effect both in terms of dimensions and surfaces. The different sizes and different shapes of the gems bond with a degrade effect that, from different levels, makes them emerge from their mountings, allowing them to shine in all their brightness.
Nonetheless, Chantecler knows women and their passion for fashion, so all of its jewels have modern shapes and colours and embody a woman's beauty and elegance.
Chantecler 2016 Capriful collection
The rustle of a light wind and the lively foam of the Capri sea give birth to countless drops, in the colors of the rainbow, transformed into contemporary jewels.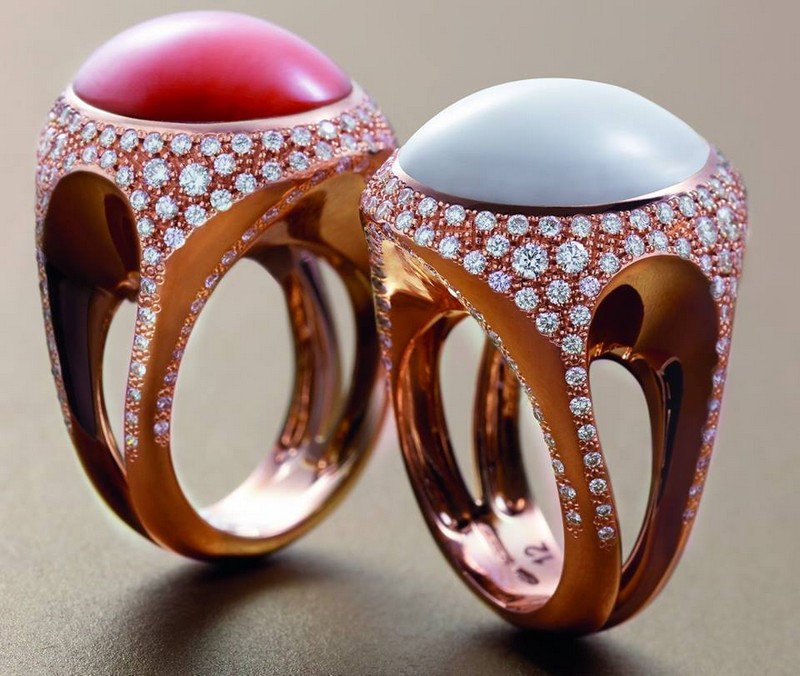 Chantecler Cherie Rings
Shapes and colors of Capri and the Mediterranean tradition are reinterpreted in the new Cherie rings.