McQueen Parfum. The signature scent for women. A perfume that unfolds the mysterious power in you.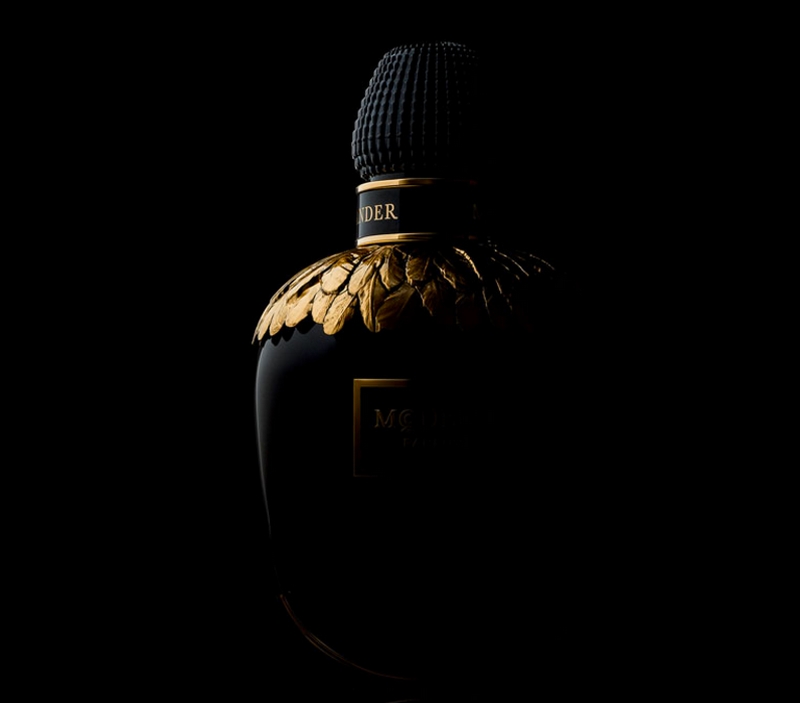 McQueen's perfume is like McQueen woman: powerful, seductive and precious. Inspired by the craftsmanship of haute perfumery, Alexander McQueen House and Sarah Burton are revealing the secrets of after-dark, night-blooming flowers. Adding hints of light to the heart of the dark, Sambac Jasmine, Tuberose and Ylang Ylang, along with black pepper, clove and pink pepper are taking fashion and fragrance hand-in-hand.
"I wanted this fragrance to come from night flowers, the kind that exude an eternal freshness once the day is gone," explained Alexander McQueen's Creative Director Sarah Burton. "To make up for their lack of colour, the scent of the Sambac Jasmine, Tuberose and Ylang Ylang are most powerful at night to attract their pollinator. People forget that these flowers become newly modern every day; that even as they've faded, they soon regenerate and flower, shaping the air with their scent. Here at McQueen, we are all about discoveries and the eternal blossom; originality in an atmosphere of tradition, craft, and daring."
McQueen is designed for dreaming, so the bottle is a poem in glass. Available exclusively at Harrods, the Alexander McQueen Parfum is housed in an object d'art ornated with intricate antique gold feathers, a pure McQueen symbol. The crown of the bottle is topped with a gold facetted cap.
A new short clip posted by Alexander McQueen on its youtube channel is revealing the artistry behind the captivating displays at the brand's Old Bond Street flagship and at Harrods. Photographed by Paolo Roversi, the McQueen Parfum campaign is tarring Maartje Verhoef.