NIKE AIR FORCE 1 BY RICCARDO TISCI.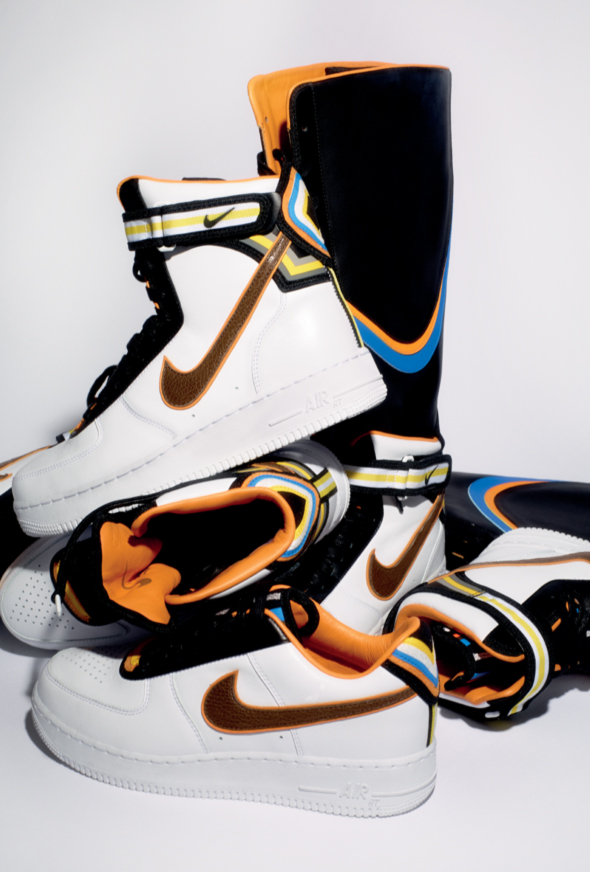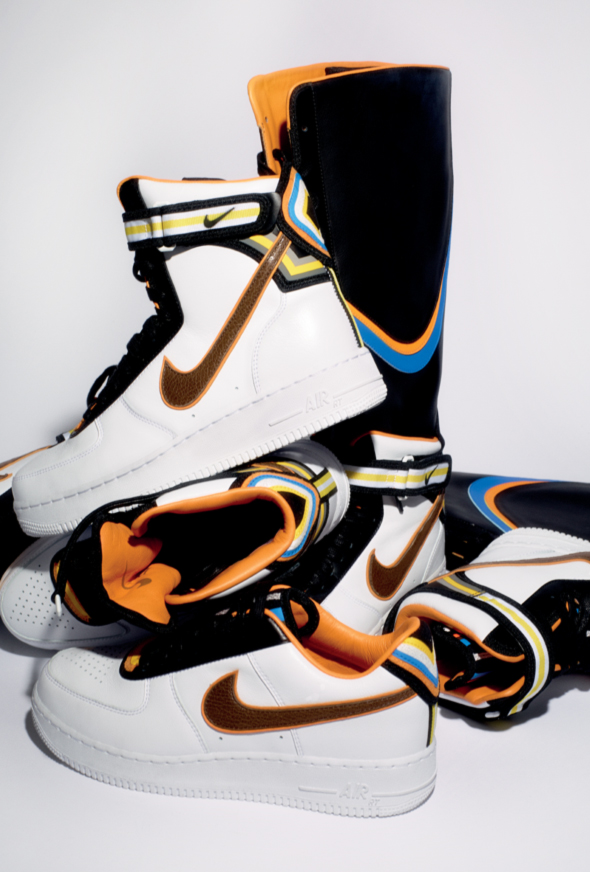 A reference to Air Force One, the plane that carries the President of the United States, the classic Nike Air Force 1 shoe was the first basketball shoe to use the Nike Air technology. Little has changed to the Air Force One since its creation in 1982, although the original stitching on the side panels is no longer present in modern versions. The athletic shoe created by designer Bruce Kilgore in 1982 is now reinterpreted by the Givenchy creative director Ricardo Tisci. Tisci imagined a collection of basketball and street-style staple shoe reinterpreted in white and black four different shapes: the Nike + R.T. Air Force 1 Lo, the Nike + R.T. Air Force 1 Mid, the Nike + R.T. Air Force 1 Hi and the Nike + R.T. Air Force 1 Boot.
"The shoe is universal yet somehow very personal. I travel all over the world, and I see people wearing the Air Force 1, and they wear it in so many different
ways. And so I was thinking, what is the essence of the Air Force 1? And how do I take that essence and make my own statement?" explained Tisci.
"For me the Air Force 1 is not about gender, it's not about a particular city, nor is it about a certain style. The community decides. It's democratic. It's
love," continued the designer.