70 metres, 4.000 mile range, 20 per cent more efficient: Largest Heesen superyacht built to date.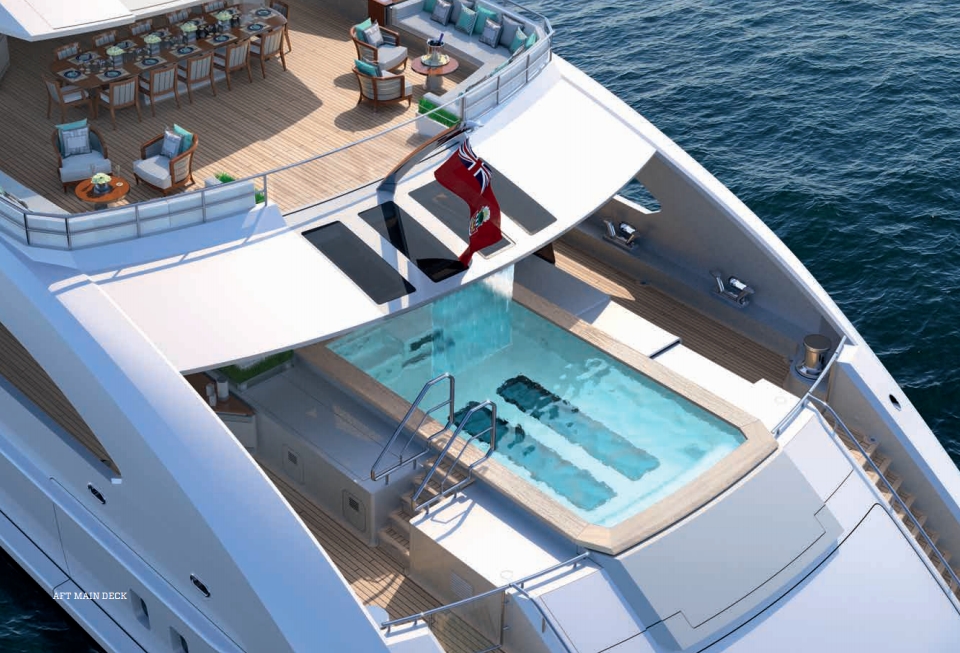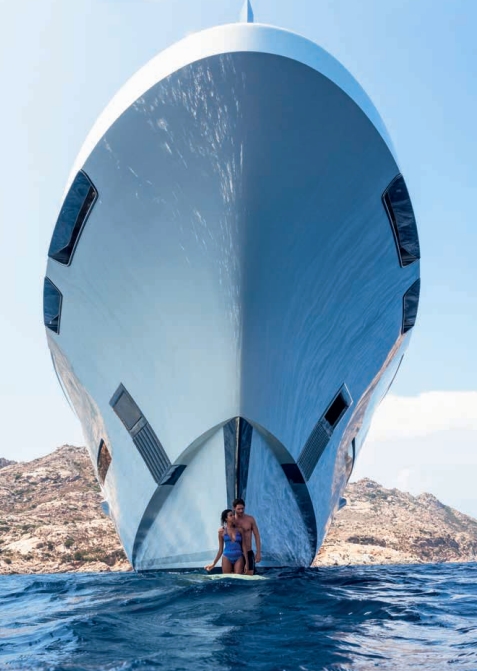 At 70 metres, Kometa is the largest Heesen superyacht built to date. Kometa is an impressive yacht. Not just visually but also from a practical perspective.
Following on from the multi award-winning Galactica Star, this aluminium fast displacement yacht achieves a top speed of 30 knots. With a sleek, elegant profile by Espen Øino, Kometa is the perfect combination of speed, space and style.
Kometa superyacht has an incredible 357 square metres of deck space. From sun deck to beach club there are twelve alternatives for guests to choose from including sunbathing, dining, spa space, Jacuzzis, jet-pool or just lounging around in the sun or shade. Already past the initial stages of construction, Kometa will be delivered in Spring 2016, announced Heesen Yachts. The foredeck can be used as a touch-and-go helipad or as a chic, shaded lounging space for sunbathing or informal dining. At night it transforms into an outdoor cinema or stage with built–in speakers that can also be used for a music concert.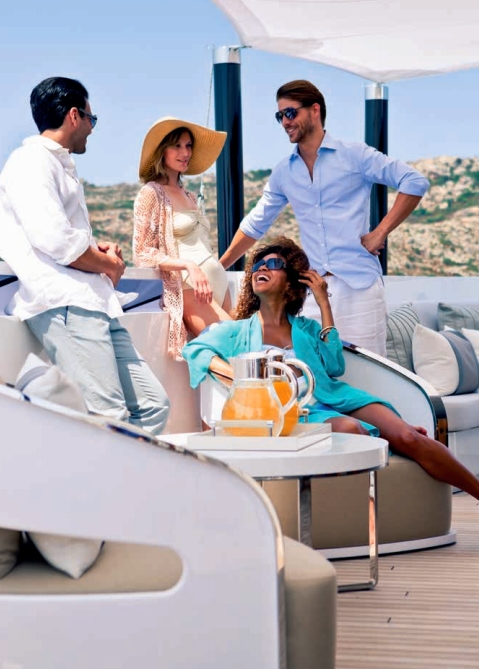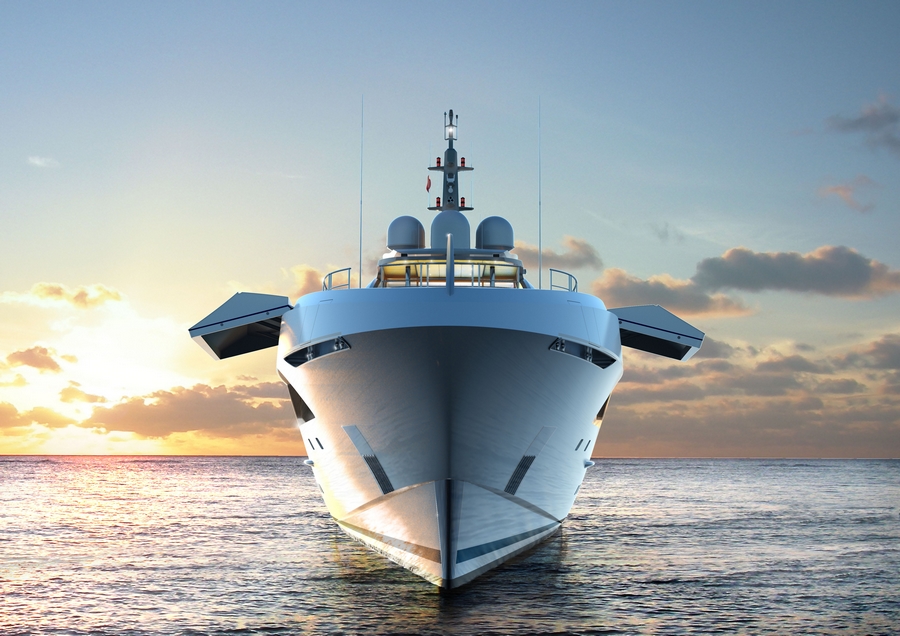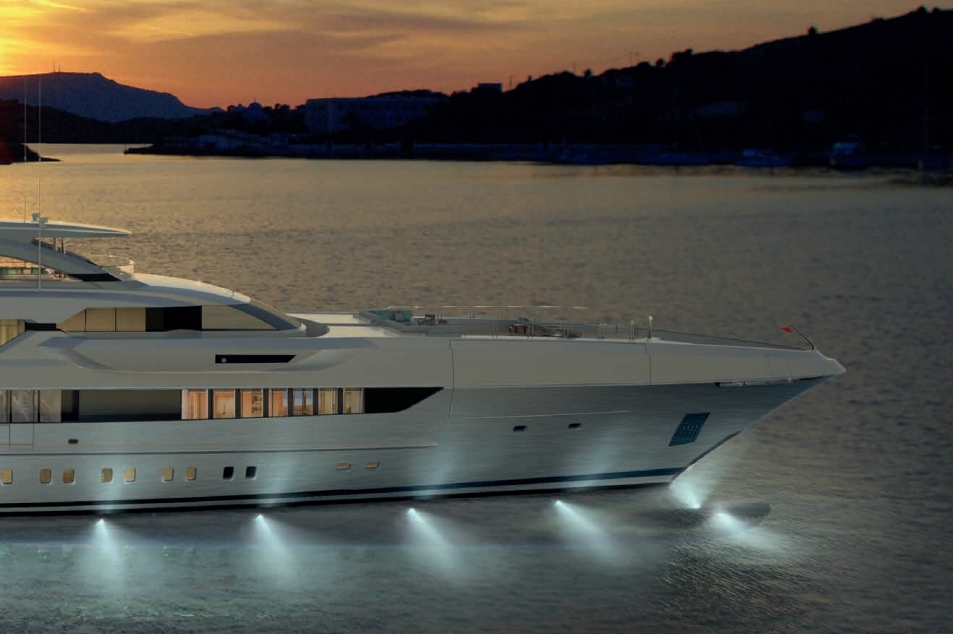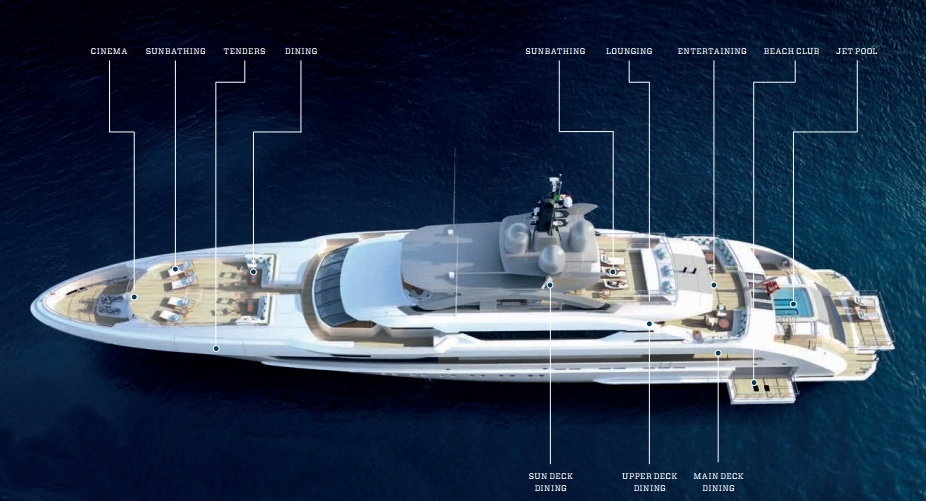 The main deck has a 6-metre swim-jet infinity pool with a waterfall, glass panelled bottom and spa jets for hydro-massage. Sunrays stream through the pool floor, bathing the lower deck beach club with dappled light beams. At night, LED lighting creates a magical atmosphere for entertaining.
What makes Kometa different from every other yacht in the world is a fusion of three totally different concepts. For a 70 metre yacht to reach almost 30 knots but also be able to cruise economically (and comfortably) for over 4.000 nautical miles would mean using the technologies of both displacement and semi-displacement hulls. These include the revolutionary fast displacement hull, a ground breaking fixed pitch propeller shape unlike anything yet fitted to a yacht and a Rolls Royce central booster jet, all coordinated by Heesen engineers and Dutch hydrodynamic specialists Van Oossanen.
Advanced technology can also help guests in cases of misadventure. The Heesen Rapid Reaction System has alarm buttons in strategic positions on every deck for use in the event of a person falling overboard. When activated, self-inflating buoys are launched into the sea, a marker illuminates on the chart plotter and an alarm sounds to inform the bridge team. Kometa is built to the highest safety rating and this additional system gives families on board complete peace of mind.