Siena is a very popular destination that boasts a long list of attractions and specialties; therefore I planned a 3 days itinerary to have a fulfilling travel experience during my last stay there.
I'm sure that Siena isn't a "hit and run" destination, although Florence, its historical rival, has more monuments and museums. The town of Palio, in fact, is more relaxing and livable. Siena is a perfect place if you like walking: in 3 days I was able to visit all the main sights and discover some hidden gems with the help of Hotel Borgo Tre Rose; I stayed in this beautiful Wine Resort with pool to relax and enjoy a wonderful view of the Tuscan hills. I stayed in the historic center to stroll around the typical narrow alleys and visit many venues with no hurry.
I hope that the following tips could be useful for others curious travellers!
Piazza del Campo, Mangia Tower and Civic Museum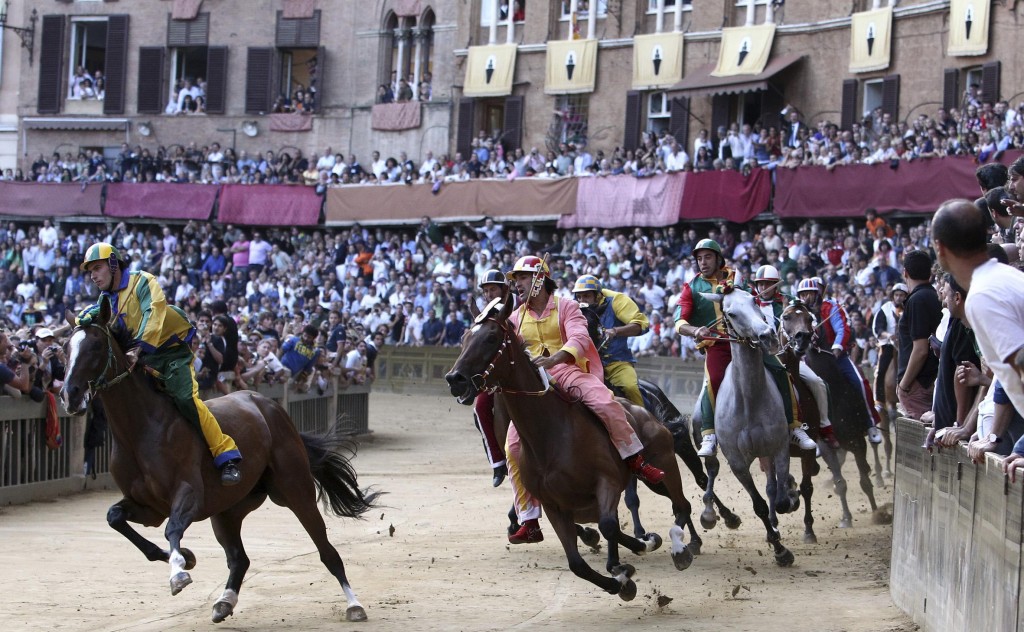 Each itinerary in Siena starts from Piazza del Campo: is the square where twice a year take place Palio, the bareback horse riding which involves all the "contradaioli" (the inhabitants of 17 Siena districts) and is also the centre of the town, where rise the Torre del Mangia (Mangia Tower) and the Civic Museum.
Buying the all-inclusive ticket (13 €) I visited the museum where I liked very much the frescoes by Simone Martini and the Allegory of Good and Bad Government painted by Ambrogio Lorenzetti at Sala della Pace.
Then I climbed to the top of the tower to enjoy a stunning view of the surrounding countryside: sweet rolling hills, clear blue sky and a seemingly endless horizon made me feel peaceful and lucky, ready to discover the Siena treasures!
Where to have a typical lunch in Siena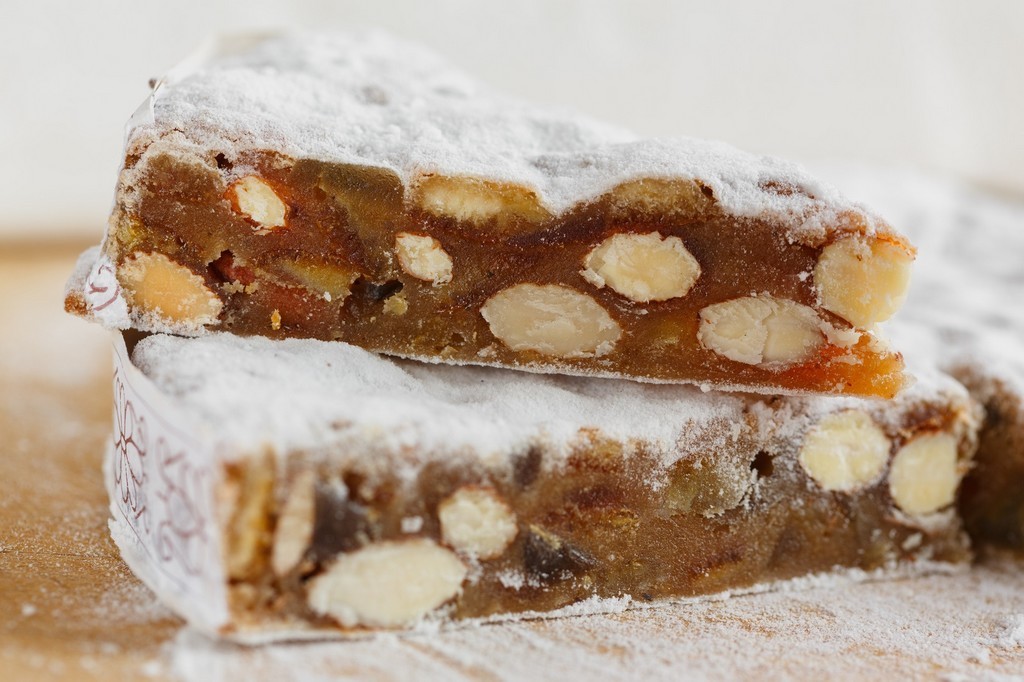 One of the most renowned Senese restaurants is Osteria Le Logge at Via del Porrione, 33 (close to Piazza del Campo) where I ate pici with Tuscan ragu (handmade short thin pasta with meat sauce), filetto di Chianina (prized Tuscan beef fillet) and roasted potatoes.
The Osteria, once a pharmacy, is a tasty sample of Senese traditional cuisine. For dessert I went to Nannini, who opened his first bar in 1911 and now has three pastry shops, I chose this historical brand to taste the famous Senese sweets such as Panforte and Ricciarelli.
The bar Conca d'Oro is located at Via Banchi di Sopra, 24, easily reachable from Campo square.
Santa Maria della Scala, a must see in Siena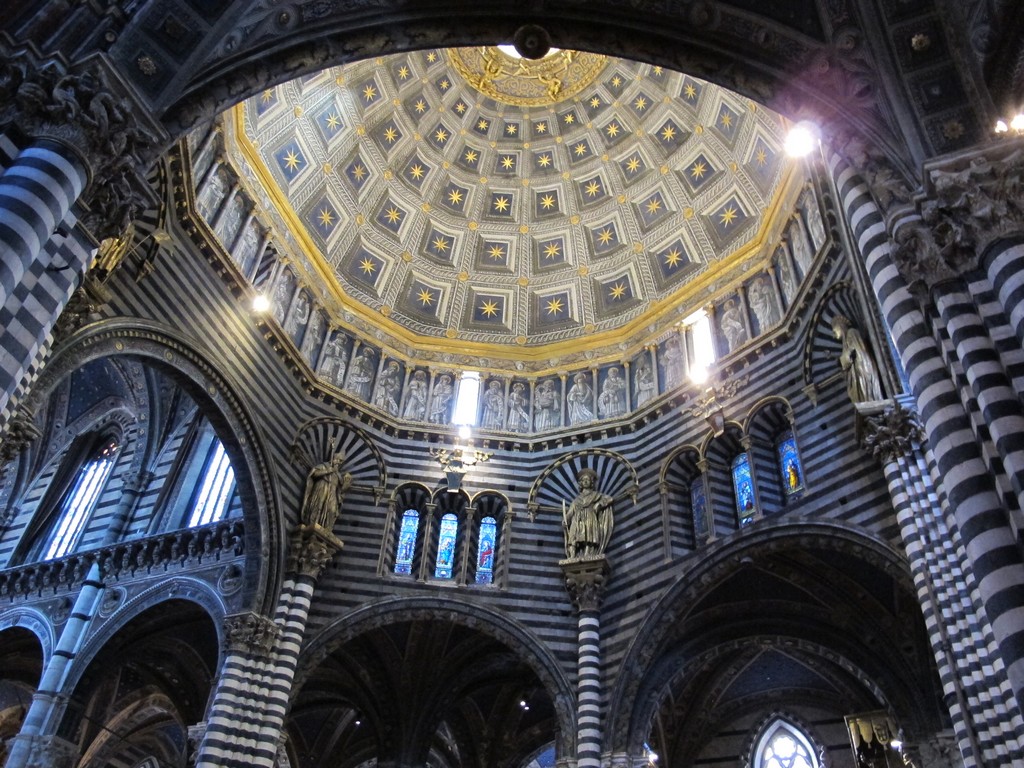 During my second day in Siena I went to the museum complex Santa Maria della Scala, a great combination of ancient artworks (the Chapel of Our Lady, the Pellegrinaio and the Oratory of the Company of Saint Catherine of the Night, only to mention a few) with exhibitions of contemporary art and illustrations. I went to the "Satira e Sogni" exhibition, an anthological review of Sergio Staino works, a famous Italian illustrator and comics author.
Enoteca Italiana, the best spot for wine lovers
As you know, Tuscan wine is a top product and in Siena you can taste wines at wine cellars, trattorias or wine bars. I preferred going to Enoteca Italiana, a unique institution in our country, born in 1933 to promote the best Italian wines, recommended if you want to bring at home some DOC specialties.
The Enoteca, housed inside the imposing Medicea Fortress, includes a wine bar, a wine shop and, above all, the help of expert sommeliers who helped me to select wines based upon my needs: they suggested me which wine is better for a special occasion, which is ideal for a dinner with Tuscan dish to pair with it and which is recommended for a gift. www.enoteca-italiana.it
Shopping in Siena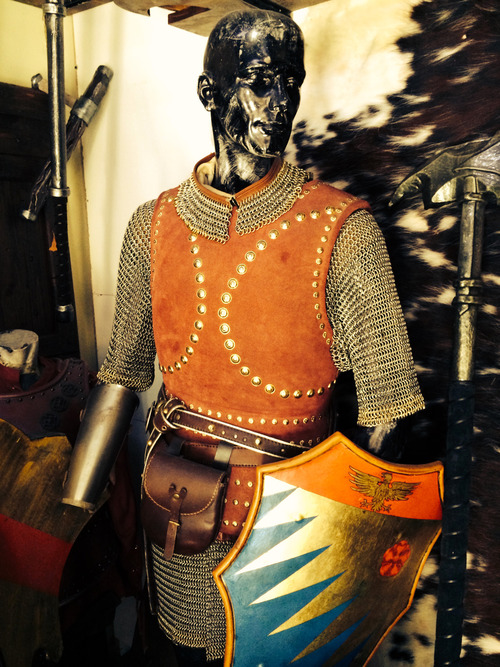 Siena is home to many craftsman workshops, so I decided to go shopping on my third day there; first I met Sandra Kern, who has a store at Via Stalloreggi 55, she is a designer and is specialized in homemade silk scarves. Her work is inspired by the ancient Senese drawings and badges, combined with her personal style developed over 25 years of activity. Sandra also realizes ties, foulards, panels and many other things by request, a nice solution for a unique souvenir! The other shop is Casa della Pelle at Via Camollia 153, specialized in handmade leather products such as historic armours, bags, pursues, boots and many more.
This is a popular workshop in Siena because the owners design the costumes for the historical parade that takes place during Palio.
These are only my personal suggestions about this small town, definitely a destination to come back to.