Following in the footsteps of Prince de Galles in Paris and The Gritti Palace in Venice, The Luxury Collection group reestablished Hotel Imperial as the social center of Vienna following its restoration.
The one-year, $14M restoration of the hotel's ground floor, which includes the landmark lobby, a signature restaurant, destination bar, Imperial Cafe and Imperial Torte shop, and private event venues, was led by esteemed British interior designer Alex Kravetz, in close collaboration with the Bundesdenkmalamt (Austrian Federal Office for the Care of Monuments).
To date, The Luxury Collection and its partners have invested over $580M to restore some of the most storied hotels in Europe, working with renowned architects and local artisans to preserve and reinvigorate the legacies of these hotels. Recently completed restorations and re-openings include The Gritti Palace in Venice, Prince de Galles in Paris, Santa Marina in Mykonos and Hotel Bristol in Vienna, while Excelsior Hotel Gallia in Milan will be unveiled in December 2014 following an extensive renovation.
"Restoring this Viennese icon – one of the brand's first hotels – marks a momentous occasion for The Luxury Collection, now with over 85 hotels around the world," said Paul James, Global Brand Leader, The Luxury Collection, St Regis and W Hotels Worldwide.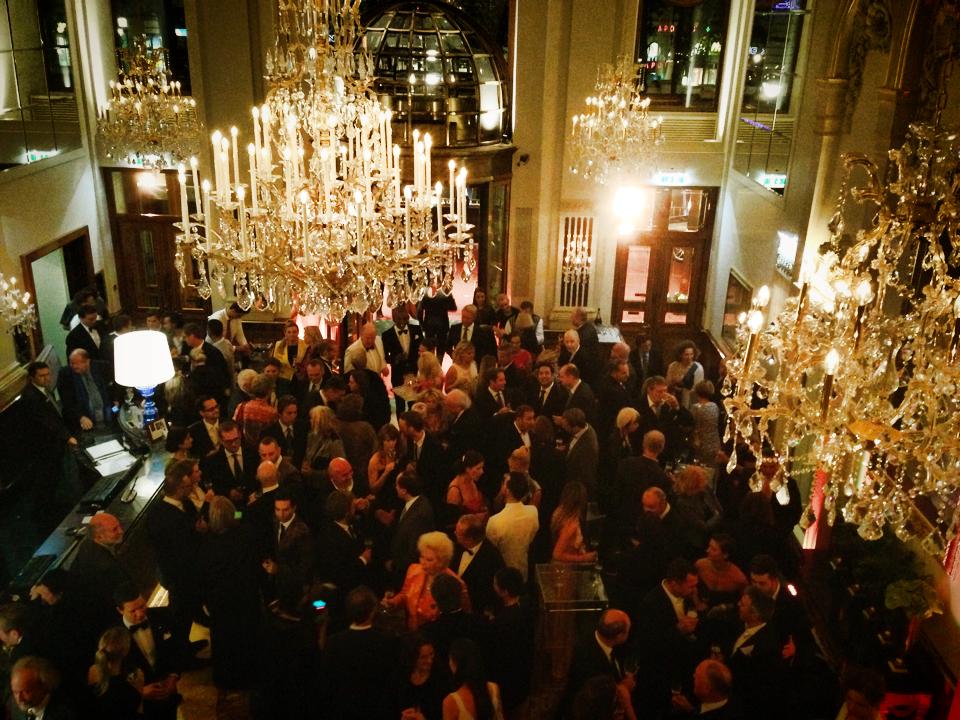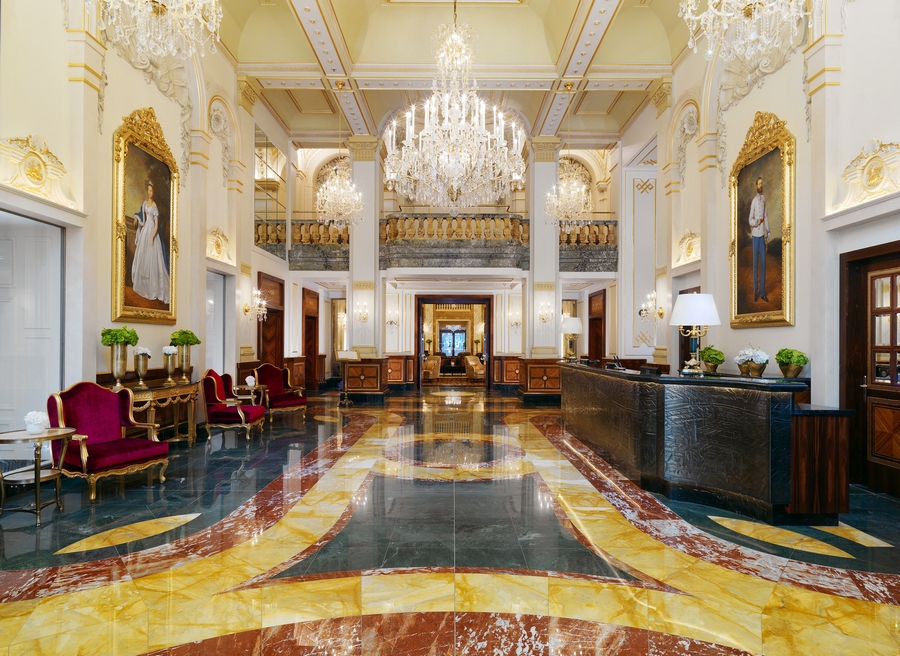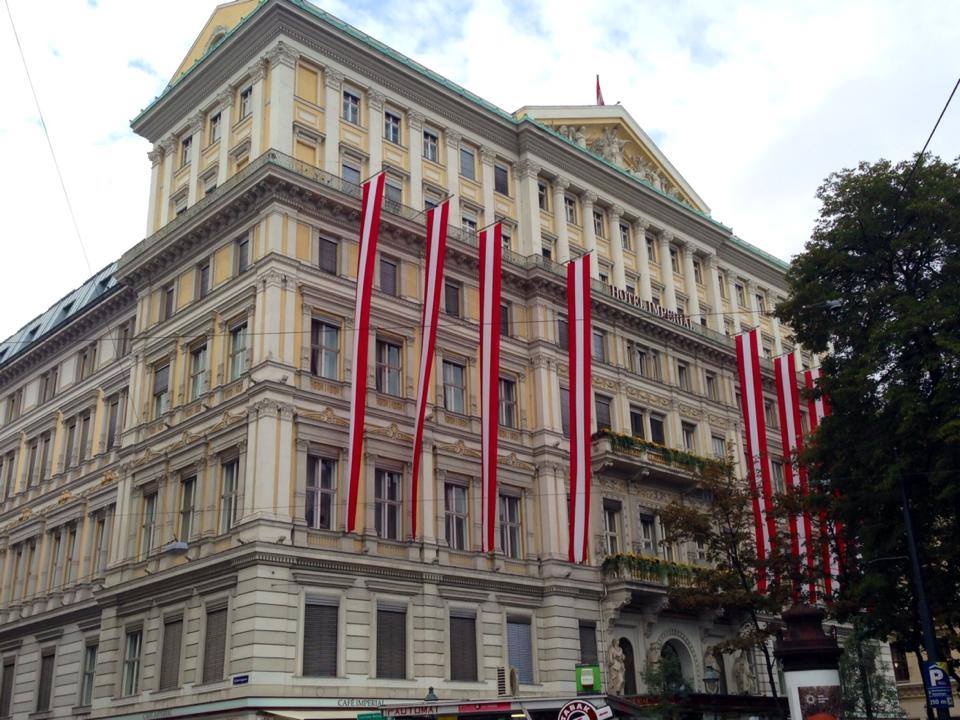 Hotel Imperial, with its palatial splendour and Italian neo-Renaissance facade, has been the residence of choice for royalty and high society visiting Vienna for the past 140 years. Originally built in 1863 as a private residence for Prince Philipp of Württemberg, the palace was converted into Hotel Imperial in time for the 1873 Universal Exhibition. Situated on the iconic Ringstrasse (Ring Boulevard), neighbouring the legendary Musikverein, Hotel Imperial is within a short walk of major attractions such as the Vienna State Opera, Kunsthistorisches Museum and Secession Building.
The original passage connecting the hotel to the Musikverein has been completely re-modelled and enlarged during the restoration. Newly re-opened, the historic Composers Entrance provides guests with a stately departure experience while en route to a performance at the world-renowned concert hall, home to the Vienna Philharmonic Orchestra.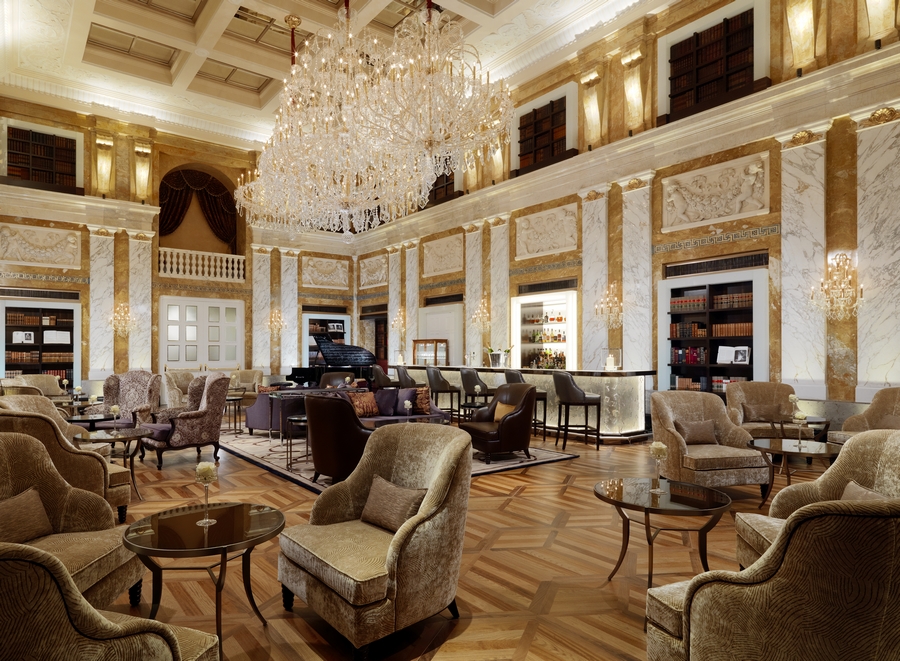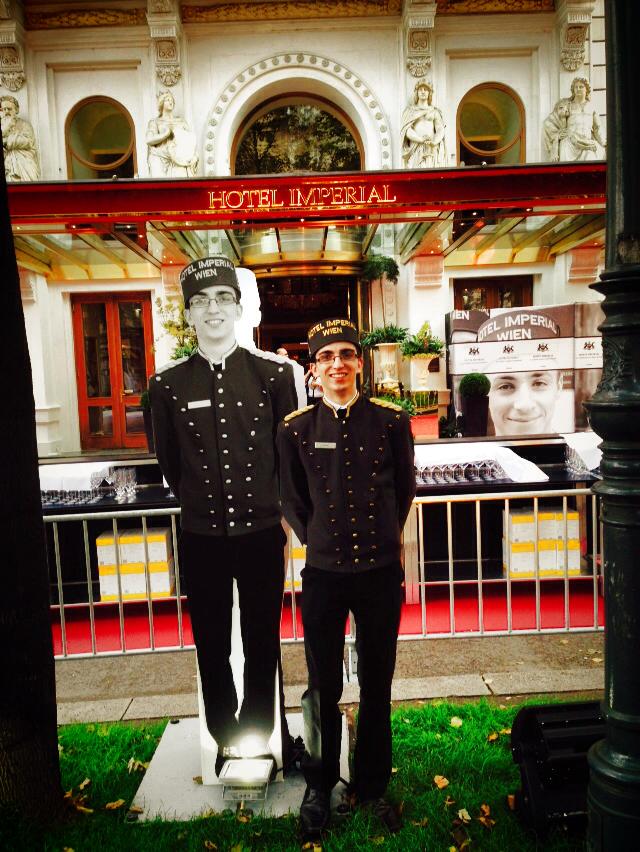 Leading the way to this grand entryway is the Path of History, lined with archival photographs of the hotel and its illustrious guests, including the world's finest maestros and musicians as well as aristocrats and celebrities. On the creation of the Path of History, interior designer Alex Kravetz explained, "This new gallery-like environment, which provides a link between all the major public spaces and dining venues of the hotel, was pivotal to the entire master plan of the redesign."
At the heart of the hotel is 1873 – HalleNsalon, an elegant lobby bar reminiscent of a private library. The magnificent high-ceilinged bar features sparkling crystal chandeliers and restored angel friezes, beneath which guests can enjoy intimate conversations and performances by emerging Viennese musical talents.