"A little rebellion now and then is a good thing, and as necessary in the political world as storms in the physical." – Thomas Jefferson.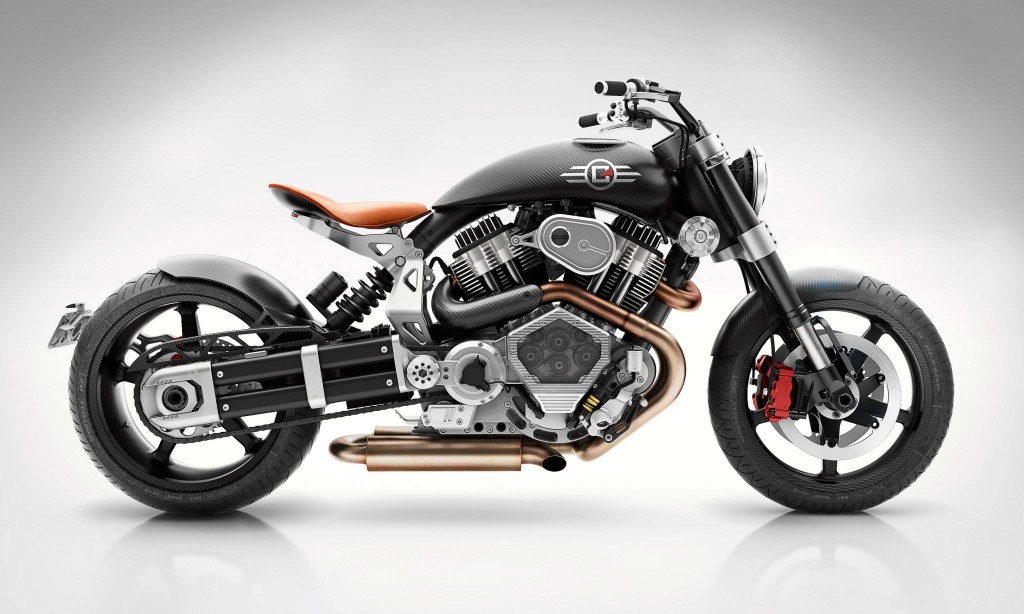 The US$65,000 Confederate X132 Hellcat Speedster is a ultra-limited edition Hellcat, only 65 of which will be produced by the American manufacturer Confederate Motors.
"Drawing on the first and second generation Hellcats' distinctive American drag race architecture, the new Hellcat Speedster advances that architecture with superior performance, reliability, ergonomics and quality," says Confederate about the 2015 X132 Hellcat Speedster.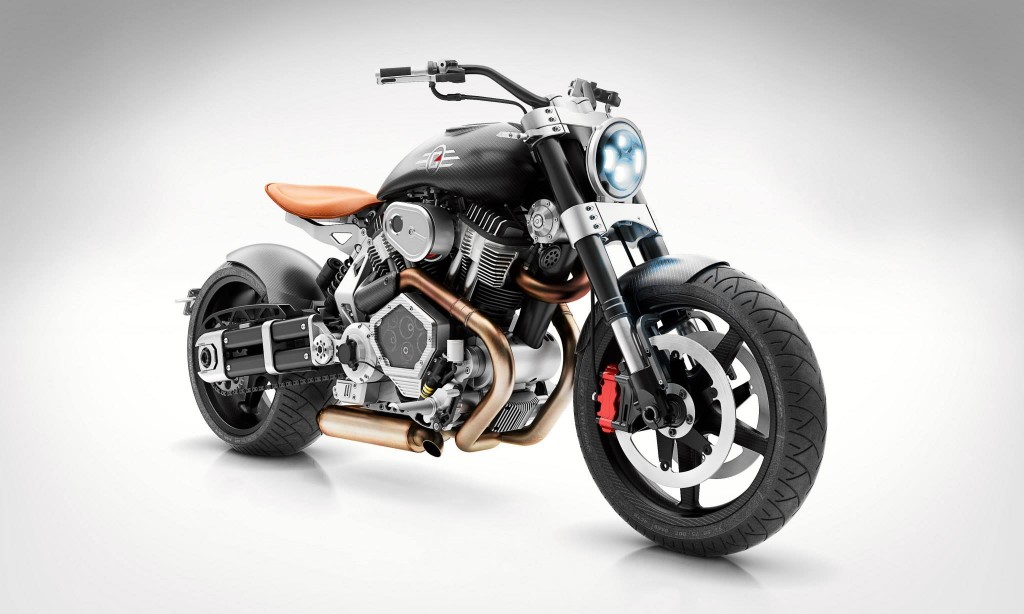 Debuting at the International Manufacturing Technology Show (IMTS) in Chicago, the X132 Hellcat Speedster handmade in America packs a 2163cc V-Twin engine with 121hp. Carbon fiber & billet aluminium motorcycle weighs 500lbs (226kg) and has 18-inch wheels and higher handlebars compared to previous models.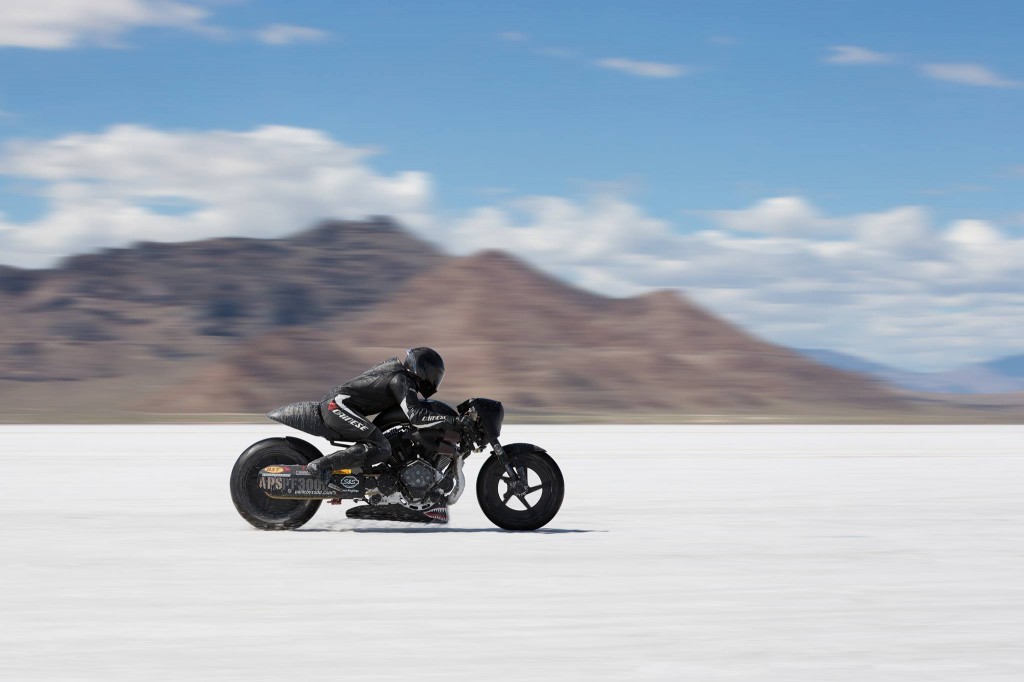 On 7th of September, Confederate Motors announced that despite the savory conditions, the X132 Hellcat Combat LSR reached an official top speed of 176.458mph.