A quintessentially British picnic in the Royal Salute 'Secret Garden', a timeless floral hideaway created by award-winning gardener Stephen Woodhams.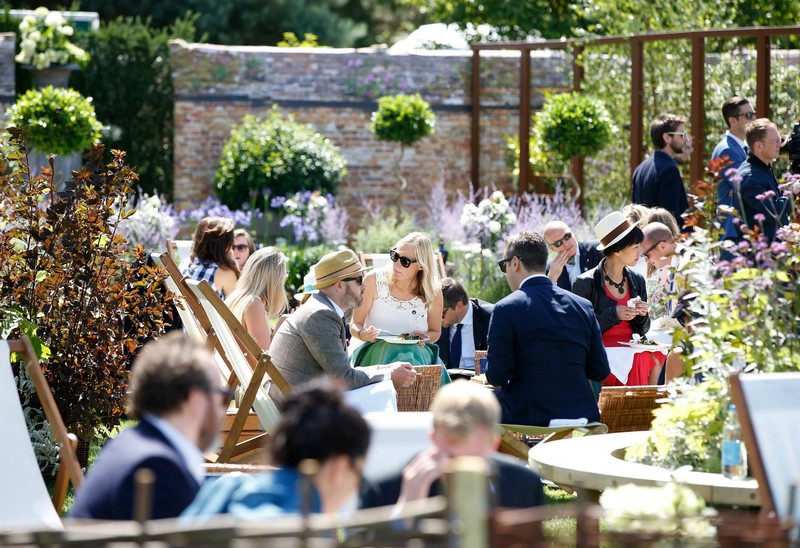 The Royal Salute Coronation Cup is the UK's most prestigious international polo match. After a hard fought match featuring the sport's top players, His Royal Highness, The Prince of Wales presented prizes for England after beating South America on The Queen's Ground. England's Max Charlton was also named Most Valuable Player, whilst Silver Lining received the Best Playing Pony prize.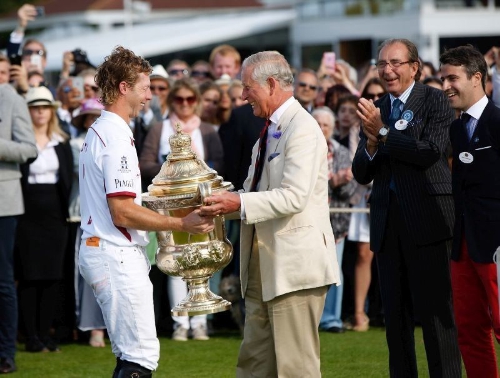 A select group of celebrities, polo aficionados and international guests joined temporal artist Marcos Lutyens in Royal Salute's Secret Garden, curated by the award winning gardener Stephen Woodhams, for a picnic designed to reverse the flow of time – dining amongst flowers recreating the floral displays at HRH Queen Elizabeth II's 1953 coronation handpicked by acclaimed Chelsea Flower Show garden designer Stephen Woodhams, to celebrate the British love affair with horticulture.
Woodhams' collaboration with Royal Salute is the latest in the inimitable whisky's artistic collaborations with key previous collaborators joining Woodhams' timeless floral hideaway. All explore Royal Salute's fascination with time, since the brand's youngest blend only contains precious, mature whiskies that are at least 21 years old.
Guests at the Royal Salute Secret Garden enjoyed lunch from British born artist Lutyens' temporally flexible "Hampering of Time" Hamper – recalling the elegant, staged picnics of Regency England. The tailored handmade picnic basket featured Lutyens' time inspired handmade games including a curious 'left handed' clock that makes time flow backwards.
London based architect Sally Mackereth's Neolithic Bar served Royal Salute in gold leaf porcelain cups. The bar is handcrafted from sections of petrified wooden oak trapped on the riverbed in the River Sava in Croatia for some 8,000 years.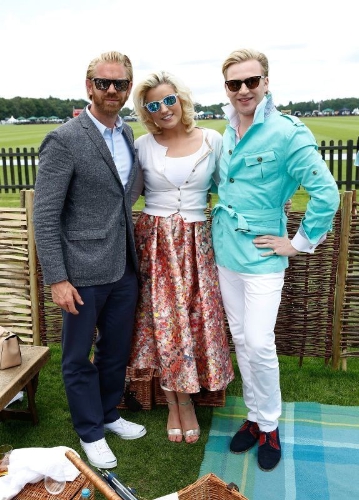 This journey through time was designed to capture the power of polo – a game first recorded 2,500 years ago, but still thrilling crowds at Guards Polo Club today. The Royal Salute Coronation Cup is a key part of the whisky brand's longstanding passion for the world of polo. The Coronation Cup was created to honour the coronation of HM King George V and Royal Salute was created to honour the coronation of his granddaughter, HM Queen Elizabeth II.