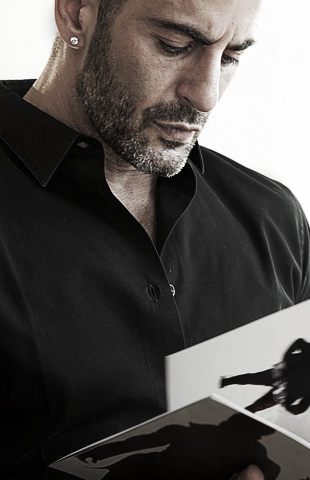 The well-established Marc Jacobs, the creative director of Louis Vuitton, knows from his own experience how important it is to encourage young designers. For this reason he will continue to sponsor the fashion talent award 'Designer for Tomorrow by Peek & Cloppenburg Duesseldorf' as patron for the second year in a row:
"The aim of the award has convinced me to continue to support the 'Designer for Tomorrow' award. It is an authentic award and the focus is on the designer". The New York designer will be on site several times in Berlin to guide the finalists through the early stages of the competition and the process of designing their first collection items.
Marc Jacobs is also part of an eminent jury which will elect the next DfT winner at Mercedes-Benz Fashion Week Berlin in July 2012. Again, he will offer personal feedback and share his longstanding expertise with the newcomers in order to develop successful and striking designs.
The winner of the 'Designer for Tomorrow' award will present his or her own collection at Mercedes-Benz Fashion Week Berlin in January the following year.
The cost of the show's entire production (slot, technology, models, styling, guest management, after-show reception, etc.), as well as the creation of the collection, will be covered by Peek & Cloppenburg KG Duesseldorf.
Furthermore, the winner will benefit from a tailor-made support program. This sponsorship program may involve: The financing of a work studio, a free participation in a trade fair, a PR & social media coaching, a coaching at Marc Jacobs Design Studio in Paris and New York, as well as a behind the scenes trip to Mercedes-Benz Fashion Week New York.
Beyond that the Advisory Board, a group of leading industry experts, will exclusively train and assist the winner with industry advice.
Watch an interview on euronews