Belgum's Jos Verlooy and his horse Domino took home the top prize in the Longines Grand Prix.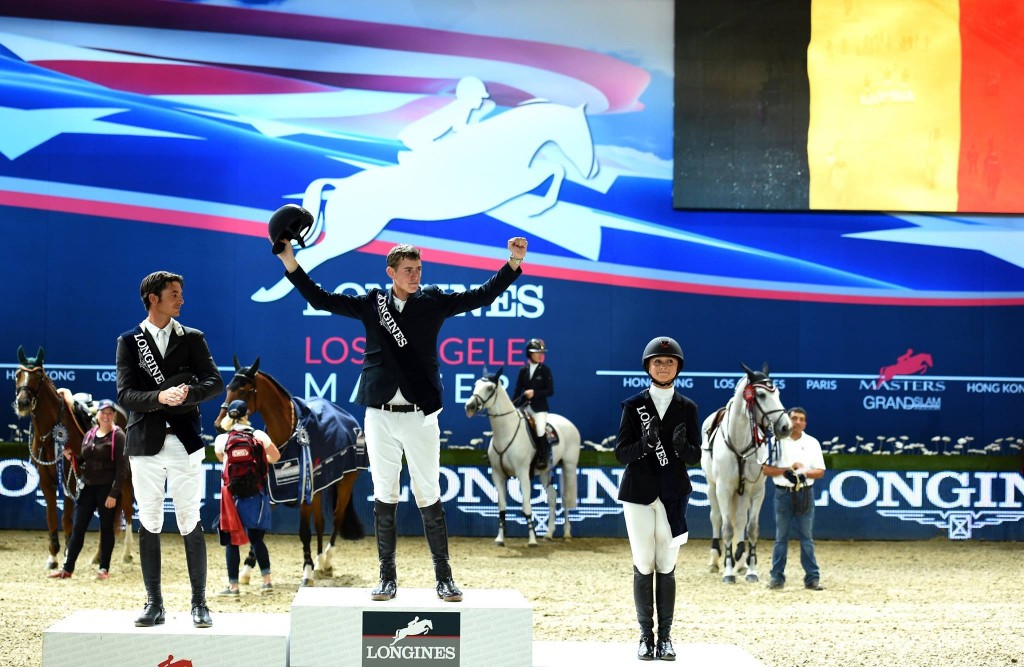 The inaugural Longines Los Angeles Masters came to a close with eighteen-year-old Belgian rider, Jos Verlooy, taking the top prize in the Longines Grand Prix, the most prestigious class of the four-day competition. Verlooy emerged the winner with a timing of 38.11 seconds stating calmly, "It's a great feeling." 41 world-class riders participated in the Grand Prix with a prize of $475,000.
Touches of Hollywood glamour shown through in the jump designs, creating a spectacular first Masters Grand Slam atmosphere at the LA Convention Center. The first thirteen riders were unable to clear the thirteenth obstacle without a penalty, but the rising Belgian star gave an adrenaline packed performance, jumping a perfect flawless course riding Domino.
"My horse jumped super. I had already a good feeling in the first round," Verlooy stated during a press conference following the prize giving ceremony. "The jump-off worked out exactly as I wanted. The idea was actually to put the pressure on the rest of the field. But when Steve [Guerdat] came in, I was very nervous. He's one of the best riders in the world and it's super for me that I could be first and he second… Sorry Steve!"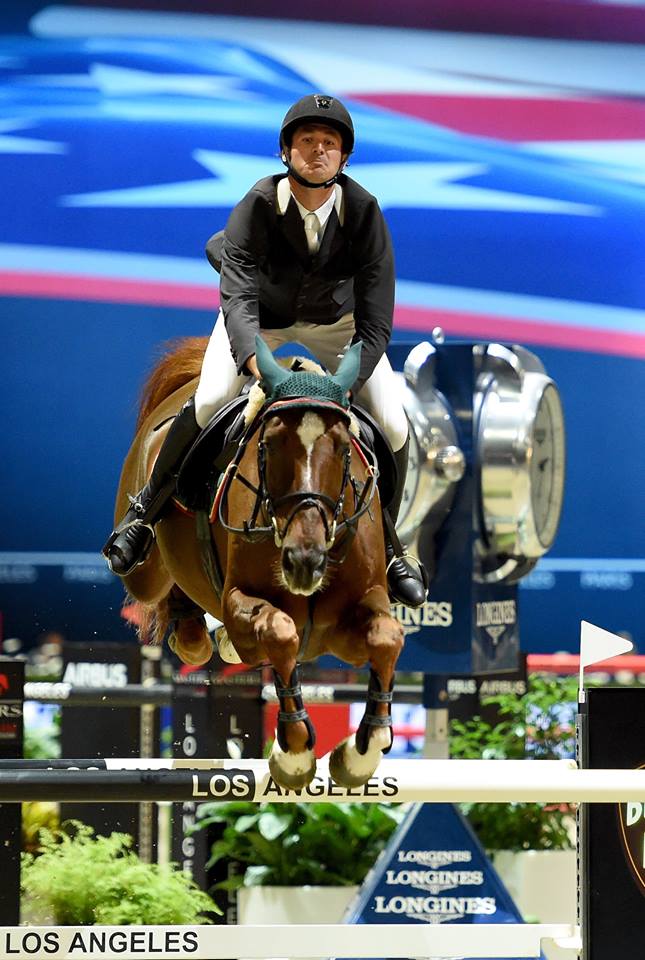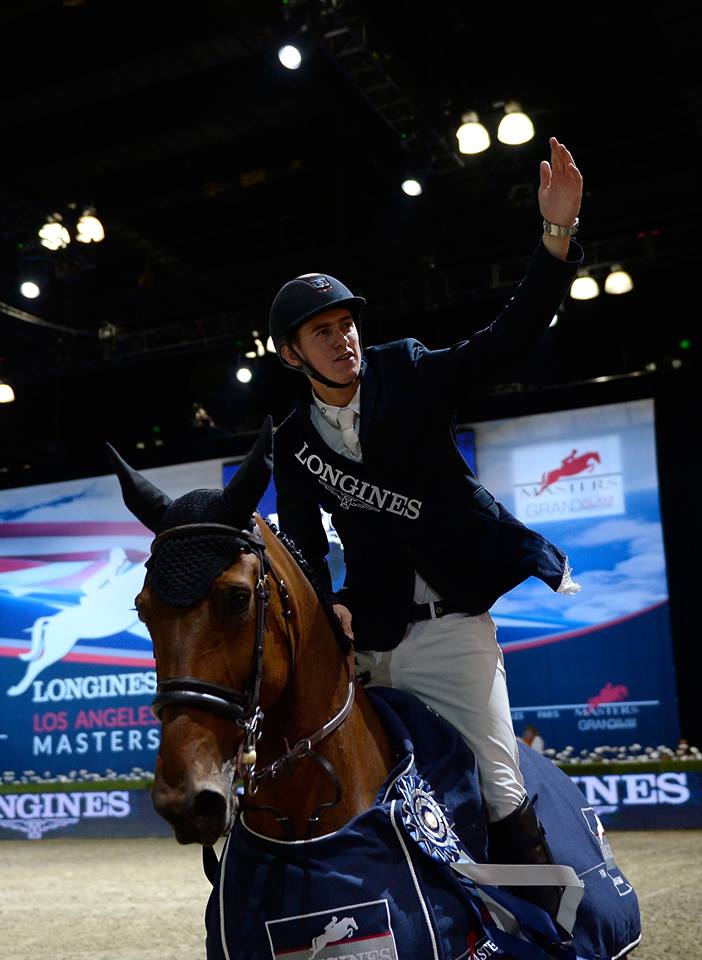 "Albfuehren's Paille, my mare, is very new and it was very difficult to go faster. We only did three jump-offs together so far. It's only our fourth big class. Today, it was still too soon to beat Jos. He did a great job and he absolutely deserved the win. I am satisfied with my second place and I am not thinking about what I could have done different today but just about how to work and make it different next time," explained Steve Guerdat.
The Masters Grand Slam will now head to Paris. The City of Light will again host the best riders in the world with the Gucci Paris Masters on December 4-7, 2014 giving fans and spectators alike four more days of top-class equestrian sport and entertaining show.