FERRARI 250 GTO ACHIEVES $38,115,000 (£22,843,633).
The Maranello Rosso Collection of Ten realises a combined total of $65,945,000 (£39,522,440).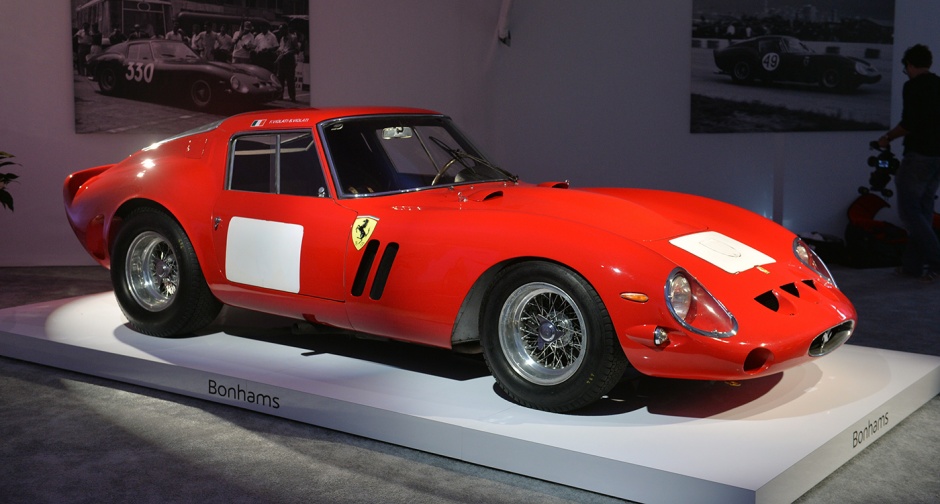 The 1962 Ferrari 250 GTO Berlinetta has become the most valuable car in history to be sold at auction when it realised $38,115,000 (£22,843,633 or €28,528,626) at Bonhams' Quail Lodge Auction in Carmel, California.
Surpassing the current record of the most valuable car sold at auction, which was also set by Bonhams with the 1954 Mercedes-Benz W196 R F1 Racer that sold for $30-million at Bonhams' Goodwood Festival of Speed Auction last year, the Ferrari GTO had been the subject of intense international interest.
"We've always maintained that we would exceed the current world record and that the car would bring between $30-$40-million and today the GTO did just that," commented Robert Brooks, Chairman of Bonhams, one of the world's leading auctioneers of rare and important motorcars.
Other cars from the very special Maranello Rosso Collection of ten important Ferraris also sold extremely well for a combined total $65,945,000 (£39,522,440 or €49,359,559).