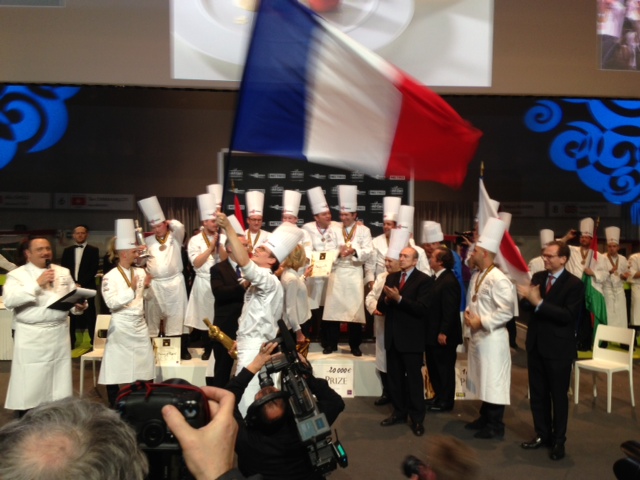 France team won gold at Bocuse d'Or, a culinary competition that has become a symbol of culinary excellence, an event where the latest trends in modern cuisine are expressed. It is the seventh time France has taken Bocuse d'Or's gold trophy since the competition was first held in 1987. The French team was lead to succes by Thibaut Ruggeri, sous-chef de cuisine at Lenôtre Paris. Team Denmark took home the silver trophy, while the Japanese took home the bronze. The last winner in 2011 was Denmark's Rasmus Kofoed, the only chef to have won all the existing awards.
Staged live in front of the public the Bocuse d'Or is an international biennial cooking contest that is open to all countries. This edition saw top chefs from 24 countries. The teams had 5 hours and 35 minutes to prepare one fish and one beef dish. The best fish dish prize went to Norway, while the best beef platter award went to UK team.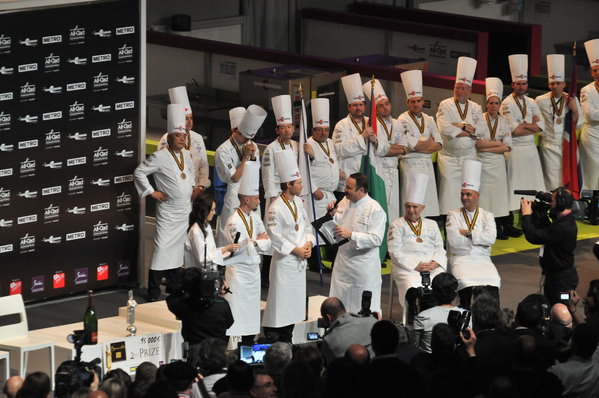 14th Bocuse d'Or competition winners are:
Gold: Team France, Chef Thibaut Ruggeri
Bronze: Team Japan, Chef Noriyuki Hamada
Silver: Team Denmark, Chef Jeppe Foldager
Special prize for fish: Norway
Special prize for meat: United Kingdom
The best promotion award: Guatemala
The best poster award: Hungary
The best cook assistant award: United Kingdom
The three person judging panel was an impressive line up of : Italian chef Enrico Crippa, Danish chef Rasmus Koefed and chef Paul Bocuse himself.