Zvexx P1 will be showcased at the upcoming Top Marques Supercar Show in Monaco in April alongside the supercars.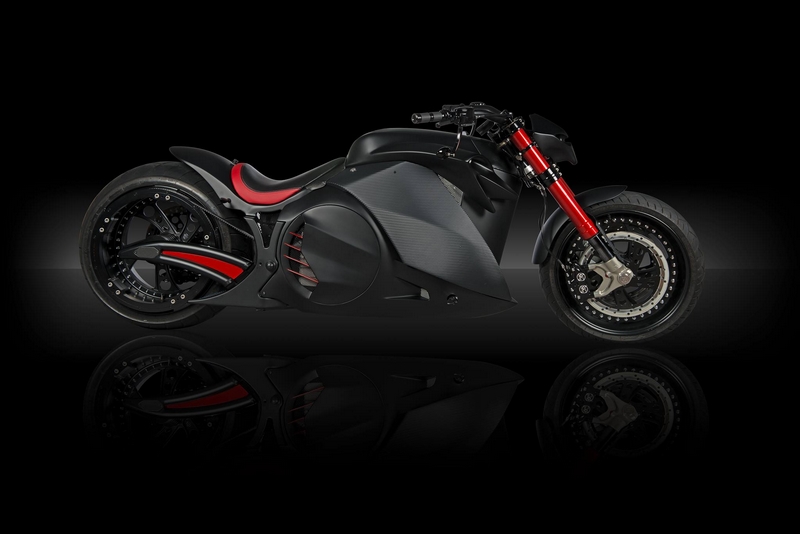 Another very cool non-car exhibit coming to Top Marques Supercar Show 2017 is the ZVEXX Outrageous electric motorbike from Switzerland, selected by CNN Style among the top motorcycles of 2016. This project demonstrates that an electric drive can look fierce and behave like a beast. This is not a project in user-friendly cuteness but a fusion of raw, biker appeal and unbridled electric force.
The drive train provides 1218 N-m of torque on the wheel right from zero rpm! This kind of torque can bring the bike from 0 to 80 km/h in about 3 seconds (280 kgs bike without driverand 334 mm tire radius)
Zvexx P1 delivers 1200 N-m of torque right off the bat. Those who have enjoyed the experience of high performance electrical vehicles know that they deliver maximum torque from zero rpm without any gear shifts or clutch. Zvexx offers zero vibration, no noise, just an unrelenting surge and nothing else. Few vehicles can rival the sensation.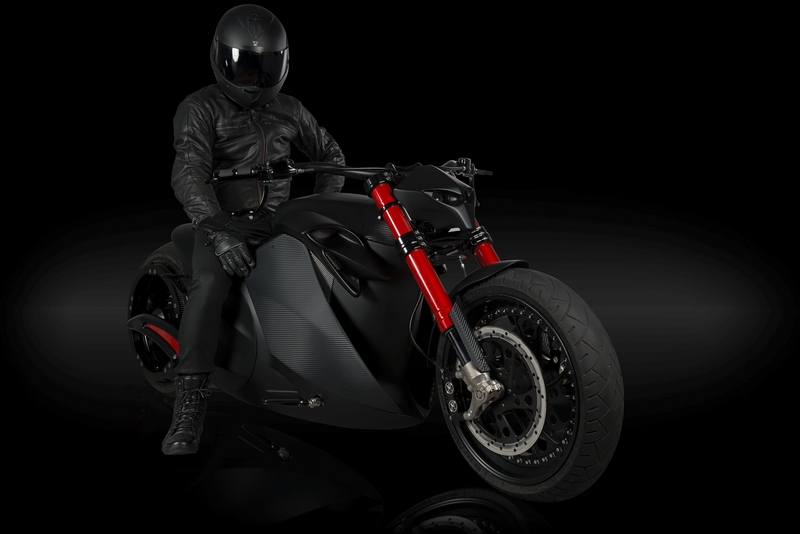 "Just to get things straight, we have nothing against the visceral throb of a petrol engine bike, but silence is an intrinsic quality of electric drives and we see no need to fake it with artificially produced sounds. In fact, the silence adds a ghostly quality to Zvexx that leaves bystanders wondering what they are witnessing…" explained the manufacturer.
The 26 high performing lithium ion modules carrying a total of 13 kwh provide 150 km of range. The proven battery management system offers constant monitoring of all 26 cells during charge and discharge.
Zvexx P1 is a real bike, with real mileage on it. In fact, you might spot it on the road if you live in the Lake Geneva region in Switzerland.