The legendary Habano brand Montecristo presents Línea 1935, its most premium product line to date.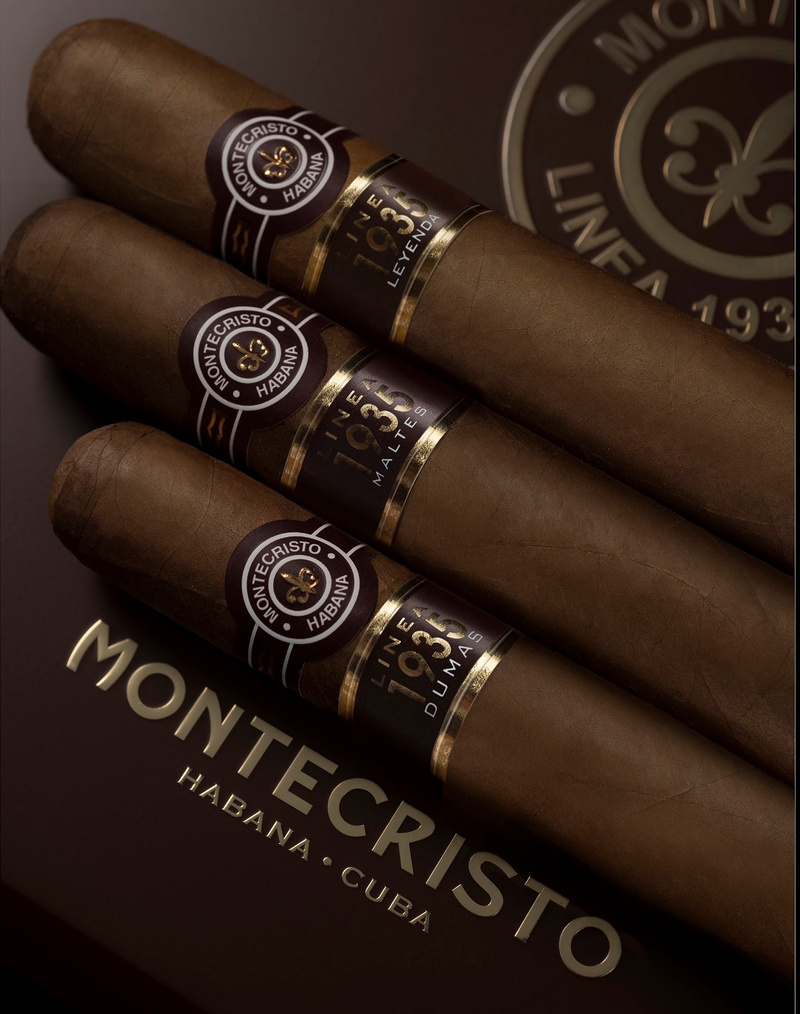 La Habana hosts the XIX Habano Festival, the biggest international event for lovers of the best tobacco in the world, from February 27th to March 3rd, with Habano's H. Upmann, Montecristo and Quai D'Orsay brands introducing important new releases.
Hosts Leopoldo Cintra González, Commercial Vice-president at Habanos and Javier Terrés Ercilla, Development Vice-president at Habanos, introduce this year's main launches; including the new Montecristo Línea 1935. It features three vitolas, Maltés (53×153 mm), Dumas (49 x 130 mm), and Leyenda (55 x 165 mm). The first two are brand new to the portfolio, with the third taking the form of the 2015 special limited edition Montecristo 80 Aniversario, all introducing a new and differentiated presentation and full strength flavor blend.
Another major release is the H. Upmann Sir Winston Gran Reserva 2011 (47 x 178 mm), with its five-year aging process and exclusive 5,000 numbered cases presentation. The Festival's Welcome Evening will be dedicated to H. Upmann Sir Winston Gran Reserva 2011, at the Club Habana, an historic venue in Havana.
The new Quai D'Orsay brand design has two new vitolas in its portfolio, No 50 (50 x 110 mm) and No 54 (54 x135 mm). The Romeo y Julieta brand presents Petit Royales (47 x 95 mm), a totally new vitola, with a heavy ring gauge, short length, and increasingly popular format.
Development of Grupo Habanos in 2016
Grupo Habanos Company, which markets 27 Habanos brands made Totalmente a Mano worldwide, posted a turnover of US$445 million in 2016, up 5% versus YAG at a constant exchange rate.
Traditional activities for the week-long festival include plantation and factory tours, tastings and pairings with exclusive gastronomic products. The International Habanosommelier Contest also celebrates its XVI edition.
The Festival keeps the Alianza Habanos (Habanos Alliance), with the objective of offering special alliances between Habanos (Denomination of Origin Protected) and the most exclusive spirits in the world, this year with the prestigious Brandy de Jerez.