Zenith El Primero Stratos Flyback Striking 10th chronograph in the stratosphere with Felix Baumgartner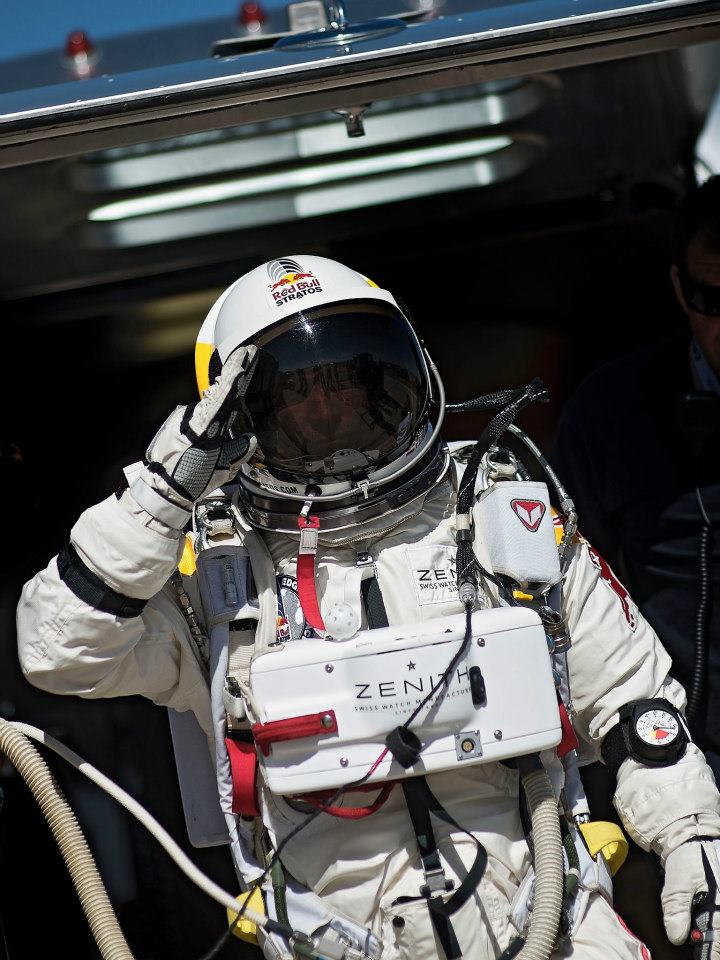 Historic achievements are made with exclusive watches. While James Cameron took to the bottom of the ocean a Rolex, Felix Baumgartner was equipped with a Zenith when he successfully jumped from an altitude 128,100 feet, reaching 833,9MPH and parachuted safely on earth.
Felix Baumgartner's incredible supersonic jump from the edge of space was made with a Zenith El Primero Stratos Flyback Striking 10th firmly strapped to his wrist.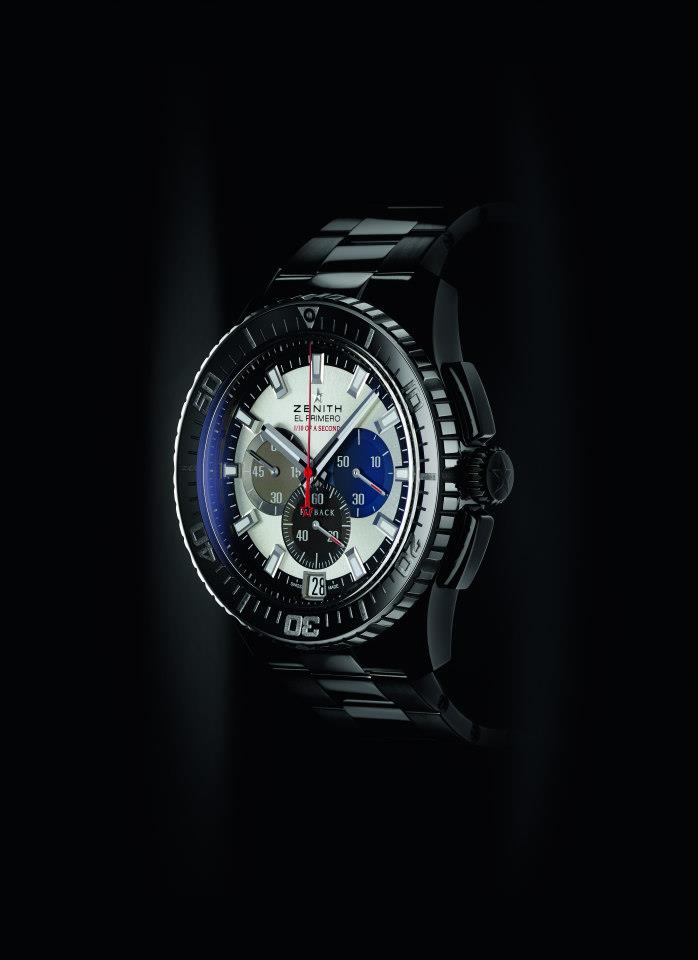 Felix Baumgartner transcended human limits that have existed for more than 50 years and jumped out of a capsule suspended from a balloon in the stratosphere at an altitude of over 128,100 feet / 39,045 kilometres. Labelled Red Bull Stratos, Baumgartner's mission to the very edge of space, nearly four times higher than passenger planes typically fly, smashed three world records:
– the highest manned balloon flight;
– the highest free fall;
– breaking the sound barrier with the human body for the first time in history.
"When I was standing there on top of the world, you become so humble, you do not think about breaking records anymore, you do not think about gaining scientific data. The only thing you want is you want to come back alive," said Felix Baumgartner to the press.