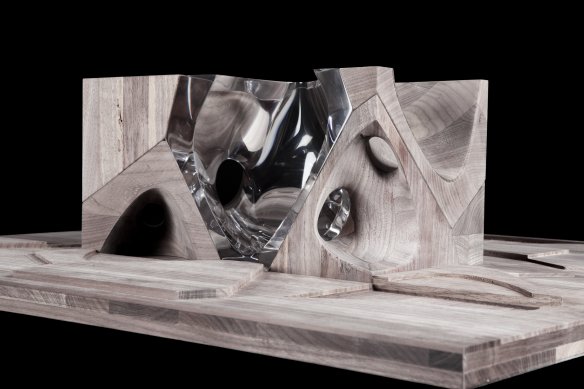 A dollhouse designed by Zaha Hadid Architects sold for $22,000 at Bonhams for UK charity KIDS supporting disabled children, young people and their families. 20 of the world's best architects and designers build a dolls' house for the auction which took place on November 11th.
Inspired by the dolls' house that Edwin Lutyens designed for The British Empire Exhibition at Wembley in 1922 – using a very traditional children's toy to display the very best of modern British architecture, craftsmanship, art and interior design – Cathedral Group has asked 20 contemporary architects and designers, in collaboration with artists and other creatives, to design and build a dolls' house for the 21st Century. Each dolls' house was designed to include at least one feature that makes life easier for a child with a disability.
An interpretation of ZHA's Ideal House pavilion (a 2007 commission for the German Design Council that explored new concepts and spaces for living) the Dolls' House design is ZHA's take on that most traditional of toys.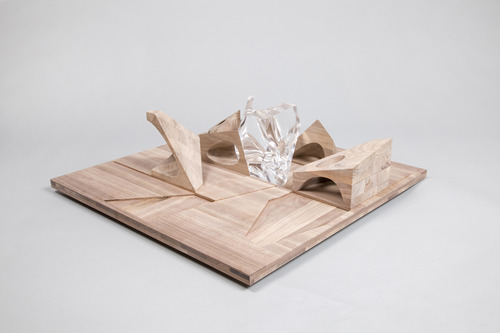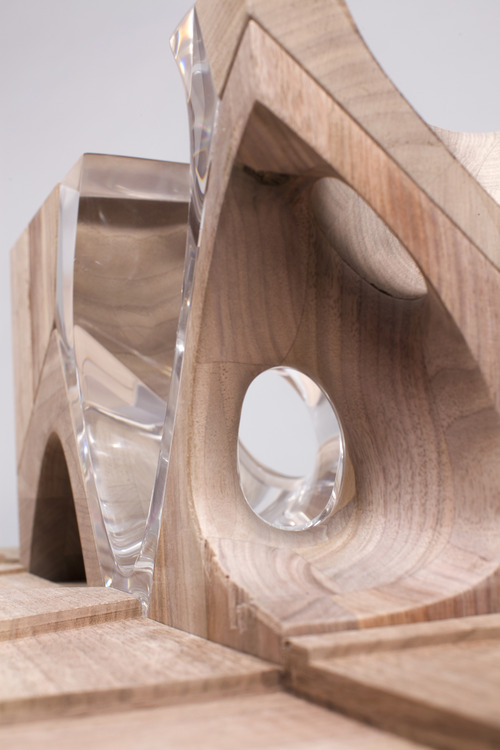 The Dolls House design is a puzzle where six interlocking elements, reminiscent of rooms, stack together to create a singular, unified house. A continuous void travels through the assembled house to create a common space shared by every element and defining circulation from one room to the other.
The design encourages a continual re-evaluation of composition and form. The pieces can be assembled and dismantled in many combinations, to be reassessed with each new combination – the voids interpreted as new and unique rooms or courtyards for dolls to inhabit.
KIDS is a UK charity supporting disabled children, young people and their families. They run home learning programmes, specialist nurseries and crèches, short-break programmes for disabled children and a series of inclusive adventure playgrounds. They offer a wide variety of services to parents of children with disabilities and programmes for siblings of disabled children and young carers.