Teatrino at Palazzo Grassi by Tadao Ando. A contemporary arts centre inside an eighteenth-century palace in Venice.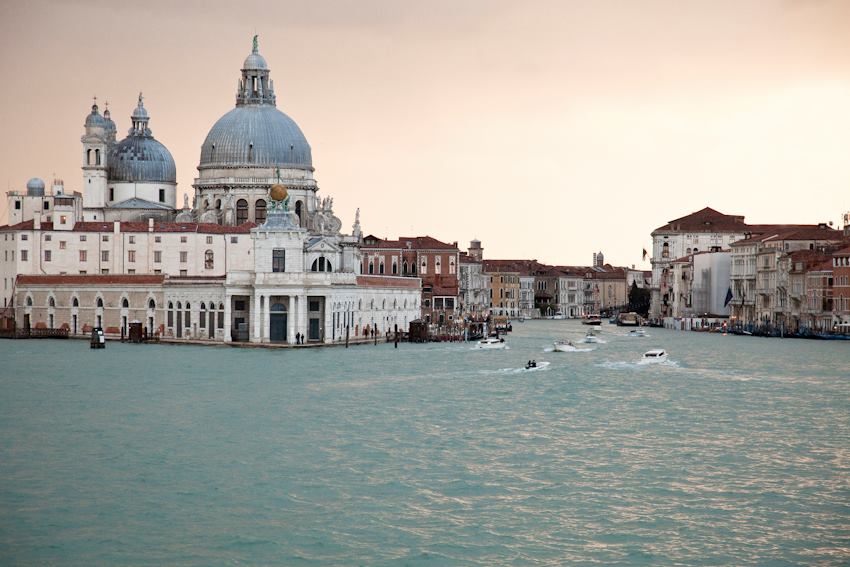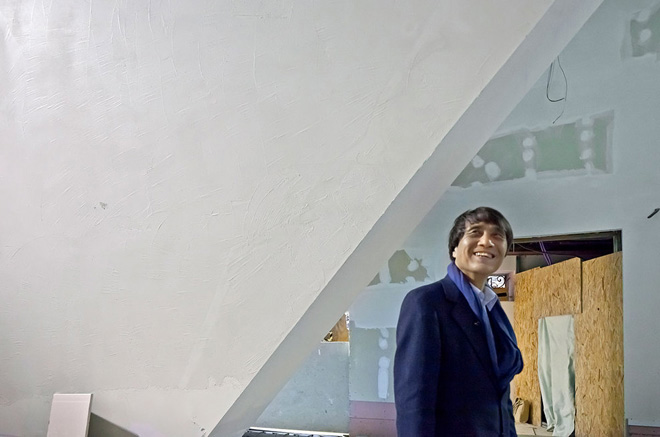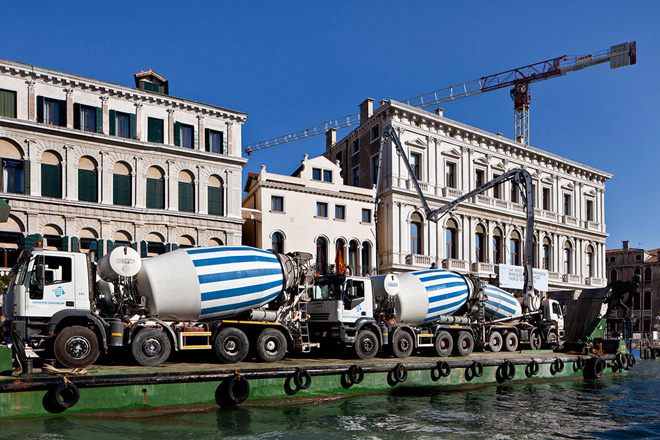 After the restoration of Palazzo Grassi in 2006, followed by that of Punta della Dogana in 2009, the rehabilitation of the Teatrino in 2013 marks the third step of French luxury goods magnate François Pinault's cultural project in Venice. The magnate calls on Japanese architect Tadao Ando who collaborated with the City of Venice and the Superintendent of Architectural Assets and Landscapes of Venice.
Pinault, the CEO of the luxury group Kering (former Pinault-Printemps-Redoute (PPR), owns one of the biggest collections of contemporary art worldwide. On the magazine ArtReview's 2006 list of most powerful people in modern art, he was ranked in first place. In 2006 he obtained the ownership of Palazzo Grassi in Venice to display the collection. He has collected works by Damien Hirst.
With a 1,000 square-meter surface, the Teatrino at Palazzo Grassi is equipped with an auditorium of 225 seats, two foyers, and spaces for technical equipment (boxes, equipment for stage management and simultaneous translation, etc.).
Thus, it provides Palazzo Grassi-Punta della Dogana with optimal technical conditions (including acoustics) in a comfortable setting. The program of cultural activities can therefore be further developed: talks by artists, conferences, lectures, concerts, performances, and screenings will now take place at the Teatrino. It also reinforces the institution's role as a forum of exchange, meeting, and openness towards the city.
The Teatrino opens its doors to the public in conjunction with the opening of the exhibition Prima Materia at Punta della Dogana and puts an emphasis on the moving image (cinema, films by artists, video installations, etc.) with a program of works directed by artists from the Pinault Collection and shown for the first time in Italy: Loris Gréaud and Philippe Parreno, two artists presented in the exhibition Prima Materia at Punta della Dogana, and Anri Sala, the artist representing France at the 2013 Venice Biennale.
Pinault's holding company Artemis owns (or owned), among others, Converse shoes, Samsonite luggage, Château Latour, the Vail Ski Resort in Colorado, and Christie's auction house.
Kering group's umbrella includes luxury houses like Gucci, Bottega Veneta, Saint Laurent, Alexander McQueen, McQ, Balenciaga, Brioni, Christopher Kane, Stella McCartney, Sergio Rossi, Boucheron, Girard-Perregaux, JeanRichard, Qeelin, Pomellato, Dodo, Puma, Volcom, Cobra, Electric and Tretorn.