Because of demand from wealthy buyers taking advantage of tax privileges, Monaco maintained its title as the world's most expensive luxury residential market for the fourth straight year.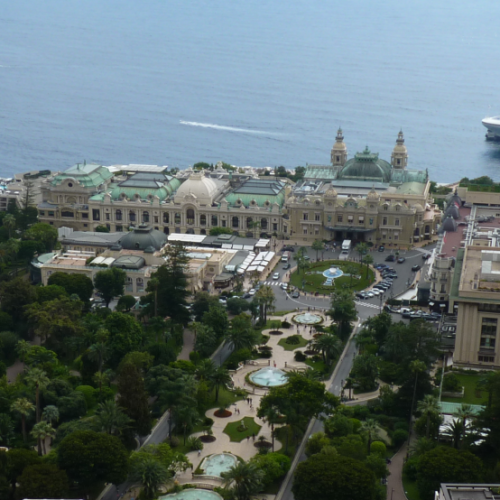 In recent study made by Global Property Guide, the world's most expensive cities are still in Europe in spite the debt debacle and austerity measures imposed by the governments.
Despite the financial crisis raging in Europe, five European countries were ranked as among the most expensive cities by the Global Property Guide Research. Aside from UK's London, the eclectic Paris of France has been ranked 4th; Russia's Moscow is 6th; and Switzerland's Geneva is on the 10th, according to the Global Property Guide list.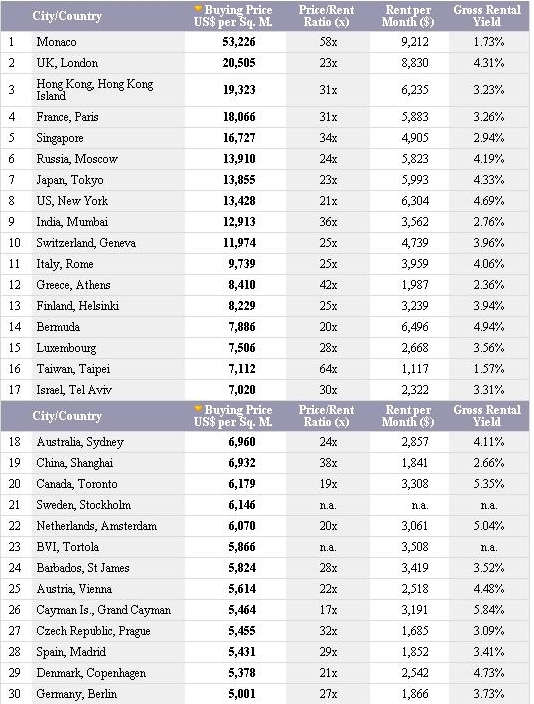 The chart shows the buying price and rent per month (US$) of a 120 square metre apartment.
All figures are based on the average for a 120 square metre apartment in a prime inner city area, except .
The Price/Rent Ratio indicates the years of rent which would be required to buy a 120 sq. m. apartment.
Four Asian countries made it to the list of Global Property Guide's most expensive cities: Hong Kong, Singapore, Tokyo, Japan, and India's Mumbai.
Hong Kong's return under the rule of mainland China did not affect the island's expensive residential property rates. Hong Kong has been ranked third with property prices placed at $19,323 and rentals at $6,235.
More: ib times | global property guide
[adsenseyu1]