For many luxury car buyers, small is now beautiful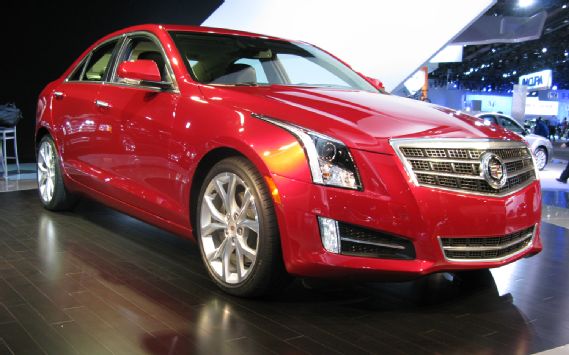 In today's world even luxury buyers are well aware of fuel costs and crowded urban streets. That's especially true in markets like Europe, where downsized car models have been gaining traction for more than a decade. But car manufacturers are betting that even in the U.S. the mantra for many luxury buyers is now "small is beautiful."
Certainly, the market for so-called entry-luxury offerings has never been more substantial. The 3-Series is far and away the best-seller for BMW, much as the A4 is for Audi, says msnbc
"What defines luxury has been evolving," says Rebecca Lindland, chief researcher for IHS Automotive, who adds that Americans are beginning to catch up with global trends.
Compact models, such as the A4 and 3-Series, appeal to a wide range of buyers and for a number of different reasons. For some they are the affordable entry point into the luxury market. For others they are all you need "to get the luxury look and conveniences you want," Lindland added.
With all the varied offerings, old and new, in the BMW line-up, from the X3 crossover to the flagship 7-Series, the "3-er" is by far the best-seller, generating 94,000 unit sales in 2010, or roughly a third of the brand's total U.S. volume. That's down about 7 percent from the 101,000 BMWs sold in 2010 — but it's no surprise, given that the current 3-Series was in its final year, the automaker unveiling an all-new version at the 2012 Detroit auto show in early January.
The Auto Show was chock full of entry-luxury models, including not only the new BMW, but also a replacement for the Audi A4 and an all-new compact luxury model from Cadillac, dubbed the ATS.
Appealing to the next-generation "will be critical," suggests Clay Dean, head of GM's advanced design department, because getting a young buyer in early improves a brand's chances of keeping them around as they grow older and choose to trade up — although it's a matter of debate whether "millennial" buyers will follow the traditional "bigger-and-better" path of older generations.
While it remains unclear just how small is too small for American luxury buyers there's no doubt that the battle for the entry-luxury buyer with products like the 3-Series, A4 and ATS only now heating up.
More: msnbc.msn