China Set To Overtake India As Top Gold Market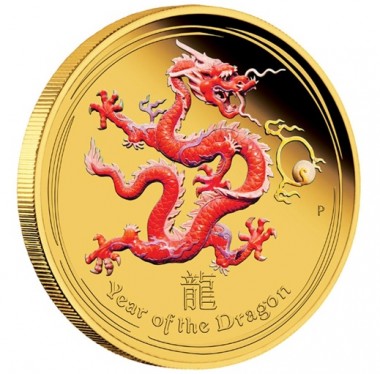 Sales of gold are so relatively unaffected by the economic situation, unlike so many other commodities. India and China continue to believe in both the intrinsic and emotional value of gold jewellery which explains why overall global jewellery demand was resilient despite high gold prices, difficult economic conditions, volatility and currency weakness against the US dollar. Annual demand was 1,962.9t down 3% from 2010.
As the World Gold Council noted, China and India remain the cultural heartlands of gold, generating 55% of global jewellery demand and 49% of global demand:
* India remained in 2011 the largest country for demand with 933.4t, which is notable considering the volatility of the gold price and the weakness of the Indian rupee against the US dollar during the second half of 2011. Gold jewellery accounted for over 500t and the investment market demand reached 366.0t. Indian demand accounted for 25% of total bar and coin demand worldwide.
* In China, annual demand of 769.8t was up 20% year-on-year as a result of increases in both jewellery and investment. The largest rise was in investment, where demand of 258.9t with the value of RMB84.5billion leaped 69%. China jewellery demand increased every quarter of 2011 and was the largest single jewellery market worldwide for the second half of 2011.
"What we can see from these 2011 figures is that there were two main factors driving the results: Asian growth and optimism on the one hand and western desire to protect assets against uncertainty on the other. Looking particularly at Asia, there was a major boost to the overall figures from the increase in Chinese demand, which is a trend that we see continuing over the next year. It is likely that China will emerge as the largest gold market in the world for the first time in 2012. What is certain is that the long-term fundamentals for gold remain strong, with a diverse and growing demand base, coupled with constrained supply side activity," explained Marcus Grubb, Managing Director, Investment at the World Gold Council.
China's appetite for gold bars has benefited companies working in the gold jewelry field, with China becoming the world's largest market for gold jewelry in the second half of 2011.