Washington, DC is the fourth US city to receive a Michelin Guide. Award-winning restaurants and chefs, along with cuisine from around the world, make the nation's capital a can't-miss culinary destination.
The result of months of rigorous evaluation, the inaugural edition of the globally esteemed travel dining guide recommends 107 DC restaurants representing 33 cuisines. Twelve establishments earned stars for degrees of excellence. An additional 19 restaurants received a Bib Gourmand designation for "exceptional good food at moderate prices." The District is just the fourth U.S. city to earn a dedicated edition of the prestigious French dining guide.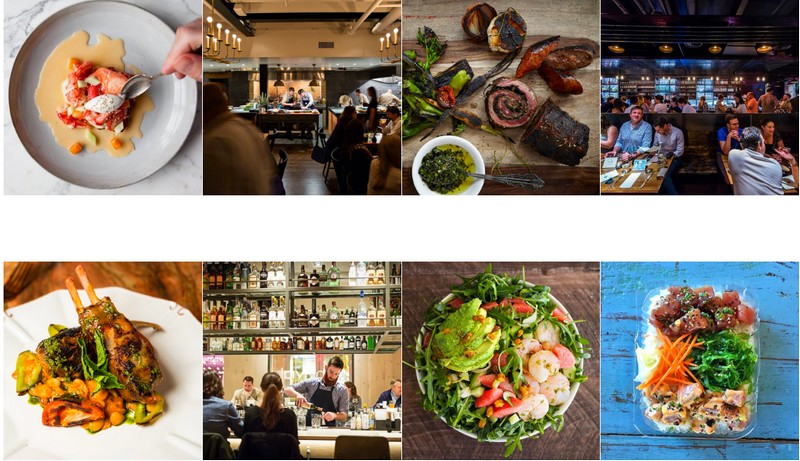 Michelin inspectors awarded two stars emblematic of "excellent cuisine, worth a detour" to three area- restaurants. Minibar and Pineapple & Pearls in DC and the Inn at Little Washington in Rappahannock County, VA join only 20 other American restaurants with a two-star designation. Nine DC restaurants earned a single star: Blue Duck Tavern in the West End; The Dabney and Kinship in Shaw; Fiola in the Penn Quarter; Masseria in NoMa; Plume in downtown DC; Rose's Luxury on Barracks Row; Sushi Taro in Dupont Circle and Tail Up Goat in Adams Morgan. In total, there are nine one-star restaurants in eight neighborhoods and an additional 19 spots in 11 neighborhoods noted for their exceptional value.
Washington, DC welcomed a record 21.3 million visitors in 2015, up 5% over 2014. Visitors spent $7.1 billion in 2015. Spending on food and beverage was more than $2 billion (28.8%), second only to lodging (34%). In 2017, DC will host 21 major citywide events and conventions set to generate an estimated $357 million.
DC's creative food and beverage landscape was guided by influential chefs including Jean-Louis Palladin, Michel Richard and Nora Pouillon. DC's global constituency, abundance of outstanding area producers and farmers markets have long added texture. In the last five years, neighborhood redevelopment ignited a multitude of independent restaurateurs, imaginative caterers and creative food trucks as well as craft distilleries, bakeries and butchers.
"Michelin is telling the world what Washingtonians already know: Pack your appetite and come to DC," said Elliott Ferguson, president and CEO of Destination DC. "A destination's food culture has the power to inspire, and we welcome visitors who are in store for unforgettable meals throughout our neighborhoods."