Annual Walpole British Luxury Summit to focus once again on China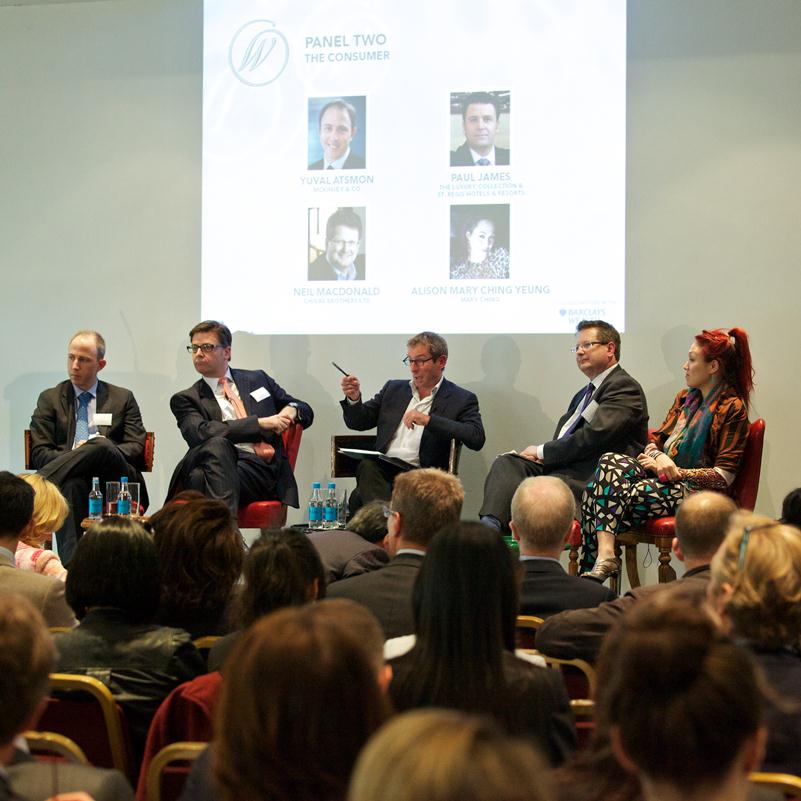 The 2012 Walpole British Luxury Summit (9th May 2012, Bafta, 195 Piccadilly, London) will once again be focussed on China.
Concentrating on the main markets for luxury in Greater China, covering the Mainland, Hong Kong and Macau. The Walpole Summit will look at the main developments of the last twelve months and investigate prospects for 2012/13.  By assembling CEO's, professionals and practitioners, many from China and the Asia Pacific region, who will share case histories, the Summit will aim to enlighten, provoke, inspire and, above all, provide actionable insights.
2012 speakers list include: Jason Beckley, Group Marketing Director, Dunhill; Jean-Claude Biver, CEO, Hublot; Charles de Brabant, CEO & Founding Partner, Saint Pierre, Brabant, Li & Associates; Armando Branchini, CEO, Altagamma, President, ECCIA; Aline Conus, CEO, eLuxury Brands Distribution; Ben Elliot, CEO, Quintessentially; Kurt Kupper, CEO, Reuge S.A; Dr Christian Kurtzke, CEO, Meissen; Scott Malkin, Chairman, Value Retail; Lord Jonathan Marland of Odstock.
Walpole British Luxury Summit 2012 Topics include:
The Context – The economic outlook for Greater China and the Asia-Pacific region.
The Consumer – Affluent Chinese buying habits, trends & evolving attitudes.
Exploiting the Differences – What is happening outside the Tier 1 Cities and what it means.
Hong Kong – As important as ever – but evolving.
Macau – Not to be ignored.
China Hands – Lessons from the well-established brands.
New Boys – Case studies from recent entrants.
Domestic Luxury – Chinese Luxury – the latest.
Retail Detail – Flagship?  Which cities? Which malls?
Media – What works and what very definitely doesn't.
Human Capital – As demanding as ever. We hear from the front line.
Ecommerce – Major new developments in 2012.
Social – The burgeoning world of Chinese social networks and how to play them.
Buying Spree – Chinese investors growing appetite for European Luxury brands.
Soft Power – The importance of the knowledge, local politics and Guanxi.
Formed in 1992 by top tier British companies, including British Airways, Chewton Glen, Coutts & Co, DAKS Simpson, the Financial Times, The Savoy Group and William Grant & Sons, the membership provides a community for the exchange of best practice ideas to drive business development in both the UK and export markets. For the first time, British excellence was given a collective voice in the increasingly competitive global market: through Walpole these companies aimed to promote, recognise and maintain the highest standards of British commerce and industry. In 2005, Walpole made a strategic decision to refine its mission statement from promoting British excellence to promoting British luxury.
Walpole takes its name from the great statesman Sir Robert Walpole (1676-1745). A highly regarded commercial minister famous for his energetic promotion of overseas trade, he laid the foundations for an era of prosperity and peace in Britain. A great patron of the arts and architecture, he also contributed to a golden age of craftsmanship and manufacturing. Continuing this tradition, the organisation with Walpole's name increases awareness of its members' products and services, targets new customers in overseas markets and enhances Britain's global reputation as a vibrant and dynamic commercial and cultural nation.