A glimpse of the third chapter of the Secret Garden campaign set and filmed in the Château de Versailles.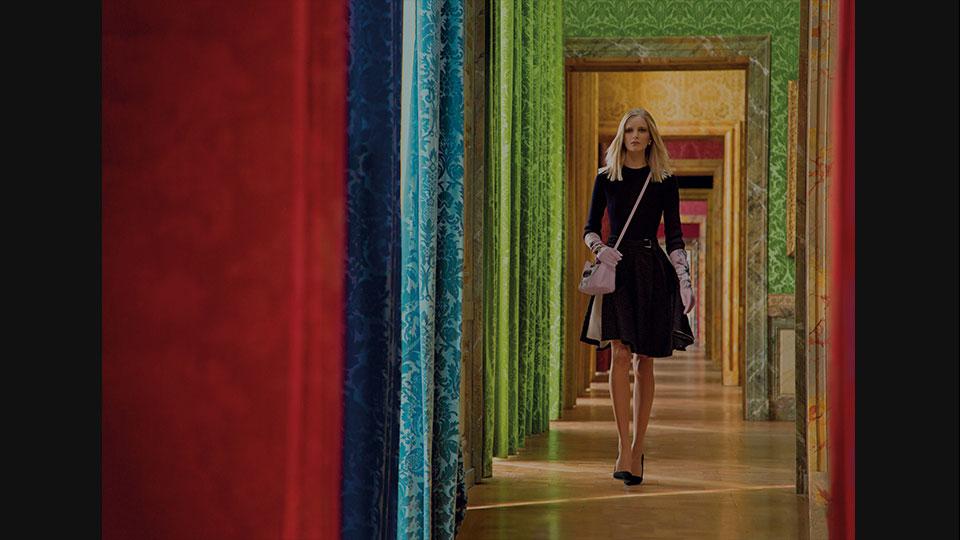 Dior is returning to the 'Secret Garden'at the Château de Versailles with a new film. The video of the third chapter of the "Secret Garden" campaign at Versailles shows some looks which appear utterly at home at the French palace: a black dress and Diorissimo bag, Nude lingerie, and contemporary pared down A-line dress. Top fashion photography duo Inez van Lamsweerde and Vinoodh Matadin returned to the 2,000 acres of meticulous manicured lawns, parterres of flowers, sculptures, and famous Versailles' fountains presenting a minute-long feast wich integrates models and Dior women Daria Strokous, Fei Fei Sun and Katlin Aas, showing off the luxury house's ready-to-wear and carrying Christian Dior bags.
Depeche Mode's track "Strange Love" proves to be a perennial fashion favorite for this elegant and dreamlike exploration of a secret Versailles.
"The purity of their lines echoes the purity of the chateau's architecture and the famed geometry of its gardens; the richness of their colors reverberates against the salons' opulent tones. Taken as a symbolic reflection of a Versailles of a thousand faces – with its majestic perspective, the luxurious salons, the multicolor successions of doors, the parkland with its rectangular divisions and hidden corners – the Dior woman is never entirely the same nor entirely different,"explained the fashion house.
In 1979, the gardens along with the château were inscribed on the UNESCO World Heritage List, one of thirty-one such designations in France.
According to Dior, The story of Dior and Versailles started with the fascination Christian Dior held for the 18th century. A fashion show in the chateau's Orangerie in 2007, photographs by Patrick Demarchelier immortalizing the House's most emblematic dresses in the palace of the Sun King in 2011, the two landmark "Secret Garden" campaigns unveiled in 2012 and 2013… the list goes on.