V&A to open Refurbished Toshiba Gallery of Japanese Art, the first major gallery of Japanese art in the UK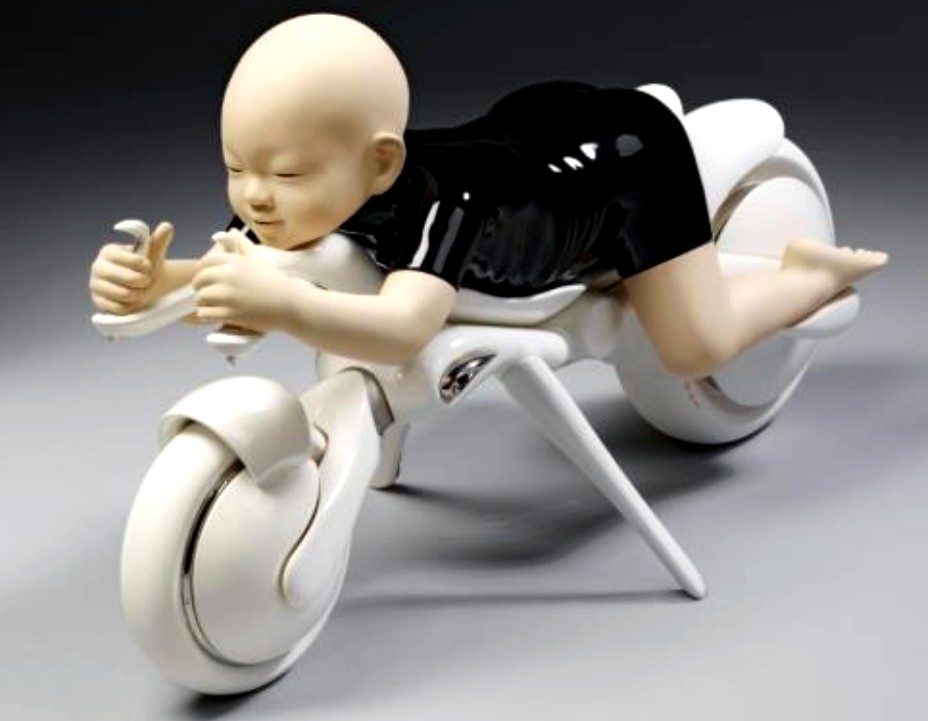 A selection of mobile phones designed by Naoto Fukasawa, a Hello Kitty! rice cooker, toaster and kettle; a cloisonné enamel handbag imitating snakeskin; and a group of kimono from the 1920s-1930s are among recent acquisitions that will be shown in the V&A's refurbished Toshiba Gallery of Japanese Art, which will reopen at the beginning of November. Since 1986, the space offered a showcase for one of the world's finest collections of Japanese art and design.
Originally opened in December 1986, the Toshiba Gallery of Japanese Art was the first major gallery of Japanese art in the UK. It was designed to showcase highlights of the V&A's internationally important collection of Japanese art and design, which the Museum has built up since it was founded in 1852. The refurbished gallery will exhibit around 550 works in a newly curated series of displays that will include 30 or more recent acquisitions.
The lighting, graphics and display cases will be updated and the gallery reconfigured to give space to modern and contemporary objects such as interior design, product design, electronics, photography, graphics and fashion – both high-end and kawaii street. The first ever portablestereo Walkman designed and manufactured by Sony in 1979 will be shown, as will ShirōKuramata's 1989 'Cabinet of Curiosities' made of coloured Perspex acrylic, an outfit from Issey Miyake's 132 5. range which employs the concept of origami to create a piece of women's wear out of a single piece of fabric and a pair of gravity-defying shoes by the brilliantly creative Noritaka Tatehana.
"In the many years since the V&A made its first Japanese acquisition, the collection of Japanese art at the V&A has developed into one of the most significant in the world. The fascination for Japanese culture, both historic and contemporary, is as strong today
as it was in the late 19th century. The V&A's collection is increasingly recognised for its moderncrafts, design and fashion; fields in which Japan is recognised globally for its innovation and creativity," explained Martin Roth, Director of the V&A.
Highlights of the gallery include the lavishly decorated Mazarin Chest, made in Kyoto around 1640, which is one of the finest pieces of Japanese export lacquer to have survived from this time; a wonderfully preserved late 17th-century six-fold screen depicting the Nakamura-za
Kabuki theatre in Edo (Tokyo); a set of twelve inrō for the twelve months of the year by the renowned 19th century lacquer artist Shibata Zeshin; utensils for the tea ceremony including several rare and important examples of ceramics; and a major group of extremely high quality cloisonné enamels from the period 1880 to 1910.